Woman Reportedly Pours Coffee on Passengers, Assaults Air Marshal During Delta Flight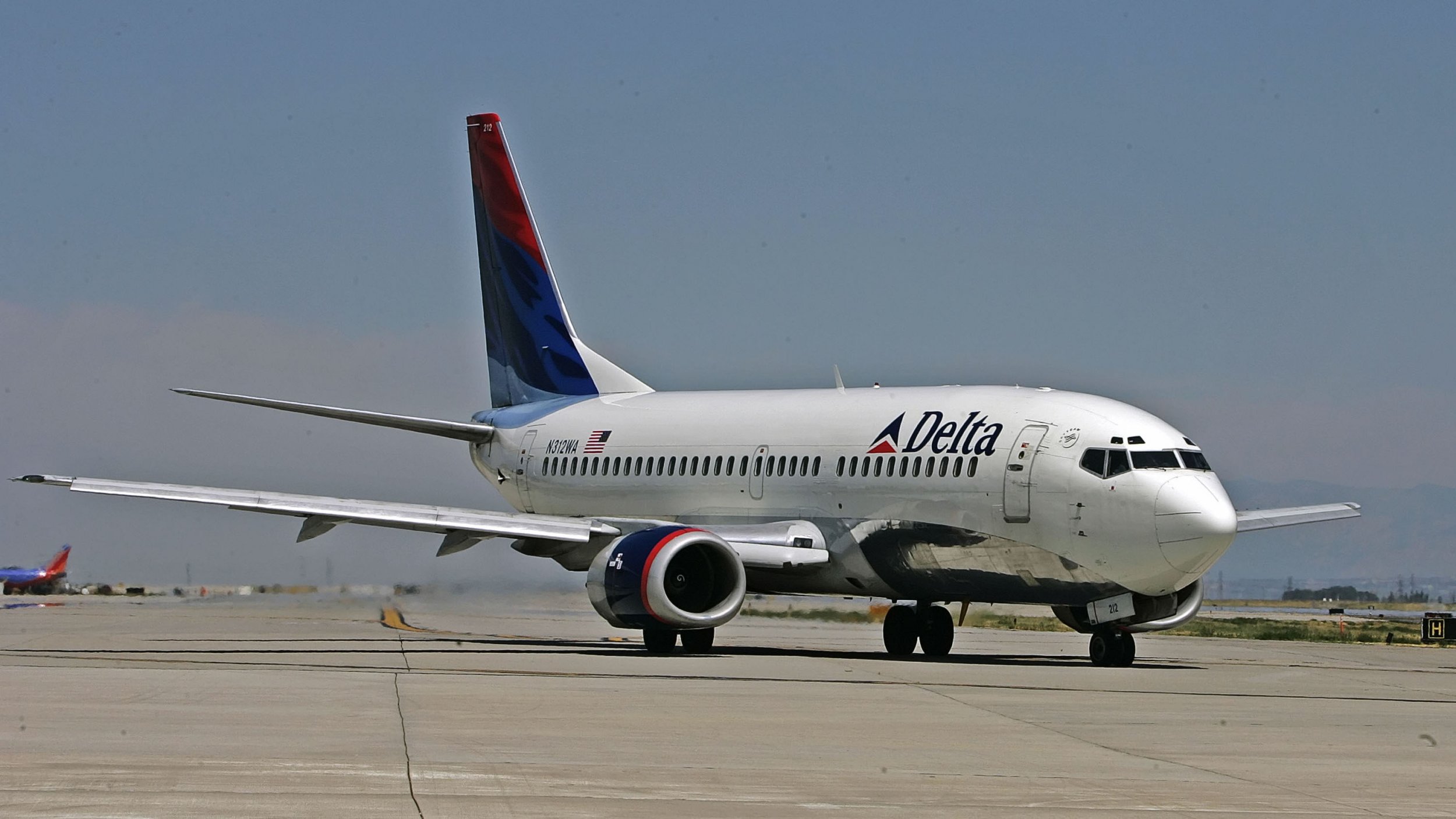 A woman aboard a Delta flight was arrested for misdemeanor assault after reportedly attacking an air marshal and disrupting a flight from London to Salt Lake City.
Sarah Beach allegedly poured coffee on passengers, knocked over a drink cart and ran up and down the aisle, according to The Associated Press.
After that chaos took place, she was requested to sit next to an air marshal seated in the back of the plane. Beach was initially cooperative, but after a trip back from the bathroom she reportedly approached the marshal from behind and jumped on his back while grabbing his "head, neck and jaw line," charging documents state, KSL, an NBC affiliate in Salt Lake City reports. It's unclear what motivated the passenger's actions.
A second marshal pulled her off of the other man and then put her in handcuffs for the remainder of the flight.
Martin Nicholls, who was sitting across the aisle from Beach, witnessed her repeatedly running up and down the aisle of the aircraft.
"Everyone's becoming very concerned because, I thought, we're at 30-odd thousand feet over the sea. What if she tried to open the door? She couldn't get to the back door but then she ran again," Nicholls told KSL.
Nicholls also spoke to the 45-year-old woman who stated that she has "a lot going on in her life," but didn't give any further details.
On Friday she appeared in U.S. District Court and was ordered to undergo a mental health evaluation. If she's convicted of misdemeanor assault she could face a year in prison, said U.S. Attorney's Office spokeswoman Melodie Rydalch, KSL reports.