Hundreds have been left stranded at the Orlando International Airport after Spirit Airlines canceled 33 flights late on Sunday. Similar situations have also been reported across the East Coast, with Spirit canceling flights out of Philadelphia, Fort Lauderdale and Atlantic City.
ClickOrlando reported that lines to speak with airline representatives and reschedule flights were backed up severely, with some passengers claiming they had to wait 12 hours to speak with someone. Others claimed to have been stuck at the airport for 24 hours due to the cancellations. Treasure Roberts, a reporter with News 6, was on the scene Monday morning and observed many people sleeping in chairs or on the floor.
Overall, customers consistently noted a lack of communication from the airline.
"It's frustrating," one passenger said. "We're traveling with two little kids."
Fox 29 reported on Monday morning Spirit had cancelled at least 10 flights out of Philadelphia International Airport and several out of Atlantic City as well. Reasons were not given for these changes.
Delays and cancellations have also been reported at the Fort Lauderdale-Hollywood International Airport. Reporters from Local 10 News heard from passengers there that a worker's strike was to blame for the issues, with pilots and flight attendants walking off the job.
Spirit Airlines and the Air Line Pilots Association both told Local 10 that no strike was underway. Spirit went further in its statement, pinning the blame for the canceled flight on weather and "operational challenges."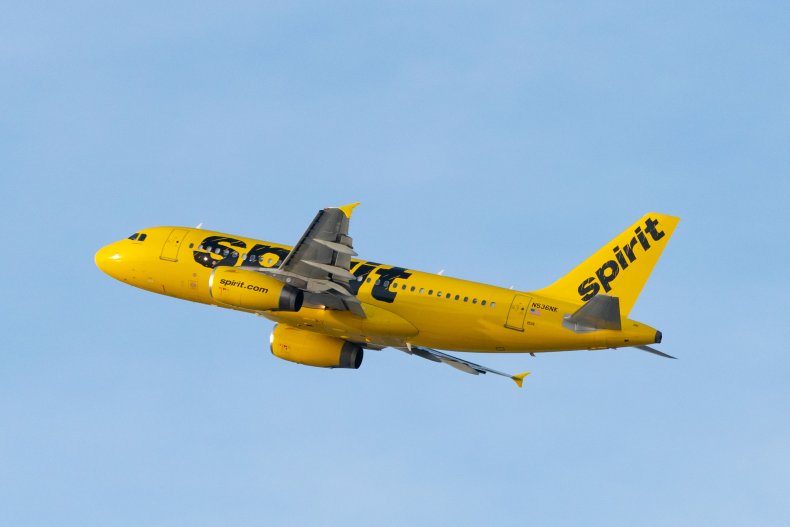 "We are experiencing some cancellations today resulting from the culmination of weather events and other operational challenges across various parts of our network," the airline's statement said. "We are working directly with our Guests to handle their needs."
The airline has otherwise not been forthcoming with details about the issues it is or is not facing. Local 10 reached out to the Fort Lauderdale airport about the issue, who deflected back to Spirit while also adding it had not heard about any sort of strike.
"We are aware of some flight disruptions today for Spirit Airlines at FLL and our airport operations team is assisting travelers where possible," the airport said. "Since this is an airline matter, Spirit will need to provide more details relating to causes and number of flights impacted today but initial word from the airline is it's not due to any pilot/crew strike action."
Newsweek reached out to Spirit Airlines for a comment on this story and an explanation for the mass cancellation, but did not hear back by publishing time.