'Pathetic' NRA, Republicans Are 'Easily Manipulated' and 'Complicit' In Russian Espionage, Expert Says
An expert on authoritarian regimes has slammed the National Rifle Association (NRA) and the Republican party for being duped so easily by admitted Russian spy Maria Butina.
Dr. Sarah Kendzior, an academic who researches and writes on authoritarianism, appeared on MSNBC on Saturday to discuss Butina's alleged connections with the NRA and top Republicans, calling the organization and the political party "pathetic." The 29-year-old Russian citizen's guilty plea and confession has been seen as giving Special Counsel Robert Mueller more avenues along which to investigate President Donald Trump and his 2016 campaign.
MSNBC's AMJoy host Joy Reid asked Kendzior about the Russian scheme, pointing out that using gun rights was particularly ironic, since the U.S. rival's laws are much stricter surrounding firearms.
"It's a pretty pathetic look for the NRA and the Republicans that they are, on the one hand, this easily manipulated, but also complicit," Kendzior told Reid. "There are voluntary participants in this. They are people who will be indicted themselves for failing to register as foreign agents," she said.
The academic then argued that the NRA and Republicans appear to be more loyal to their personal bottom lines than anyone or anything else, except maybe another country. "And it is obvious their loyalty is to themselves, to their wallets, to Russian operatives, and possibly to foreign countries," Kendzior pointed out.
Butina was detained by authorities in July for allegedly operating under the direction of Russia to infiltrate Republican and conservative groups, including the NRA. Although she initially maintained her innocence, she pleaded guilty last week and agreed to cooperate with investigators.
Prosecutors have said that the admitted Russian agent was managed by Alexander Torshin, who is also the deputy governor of Russia's Central Bank and a trusted associate of Russian President Vladimir Putin. Torshin is currently sanctioned by the U.S. and accused of money laundering for the Russian mafia. Butina worked to establish her own gun rights organization in the U.S., through which she made connections between Russian officials and prominent Republicans, including members of the Trump family.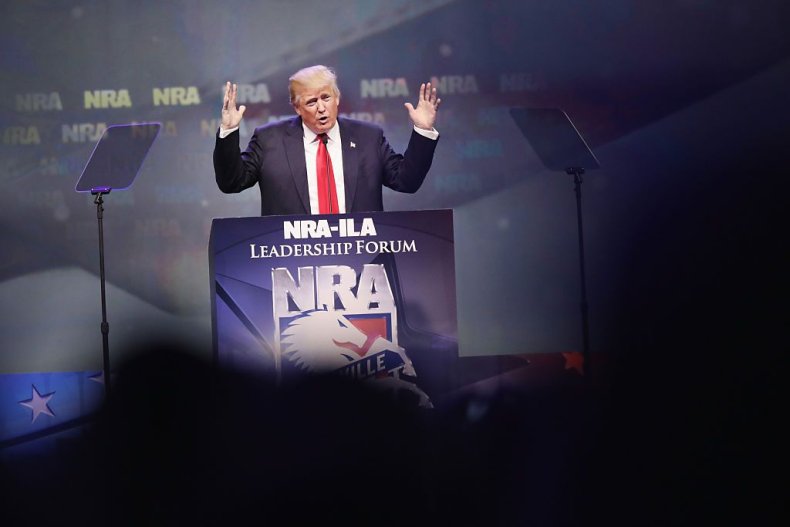 Former FBI agent Asha Rangappa, who is also a lawyer and a senior lecturer at Yale University's Jackson Institute for Global Affairs told CNN that Butina's GOP contacts should be worried after her guilty plea.
"If the government has evidence that she was acting at the direction and control of Russia, that makes her an agent of a foreign power, which means she would have been a legitimate target for FISA [Foreign Intelligence Surveillance Act] surveillance," Rangappa explained. "Anyone talking to her at that time would be captured on that as well … there could be many other people who should be concerned at this point," she warned.