Patricia Arquette Argues Liz Cheney's Vote Total Points to 2024 Trump Loss
Actress Patricia Arquette on Tuesday said the amount of votes that Republican Congresswoman Liz Cheney received in Wyoming's primary shows there is enough resistance toward former President Donald Trump that he would lose should he seek reelection in 2024.
"The fact that Liz Cheney got 35 percent of the vote should scare the [poop emoji] out of Republicans who think Trump would have a chance in 2024," Arquette wrote on Twitter. "He lost pop [popular] vote in 2016, lost general in 2020 and her numbers show he has eroded more of Republican base. He can't win."
Cheney, who serves as the vice chair of the House select committee investigating the January 6 attack on the U.S. Capitol, lost the Republican primary in Wyoming for her current seat district in Congress. She fell to challenger Harriet Hageman, who was endorsed by Trump and supports his baseless claims that the 2020 presidential election was rigged against him.
When the Associated Press called the race for Hageman on Tuesday night, the news agency reported that she had a little over 60 percent of the vote. Cheney had 35 percent of the vote at that time—which is the number Arquette cited—but that number has since dropped to below 30 percent in most tallies.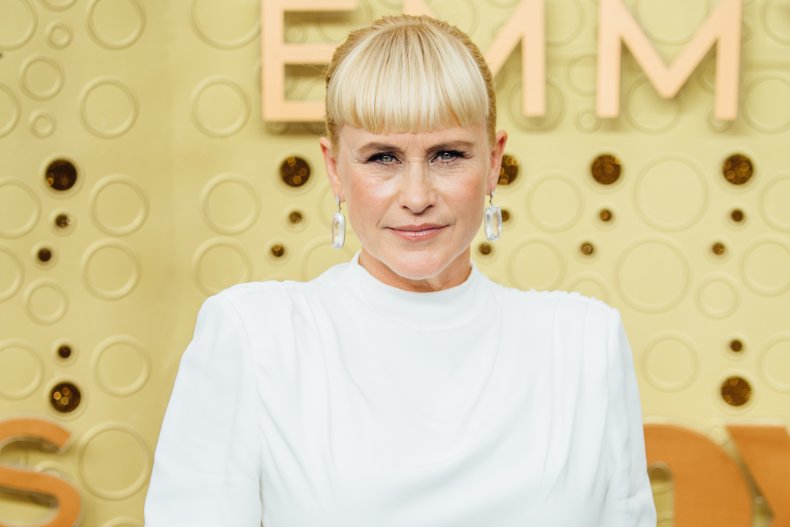 Arquette, who currently stars on the Apple TV+ series Severance, has been an outspoken critic of Trump for years. One of her more recent scathing assessments of the former president came in March, when Arquette said in an interview with The Guardian that Trump's time in the White House had corrosive effects on the basic values of the United States.
"It's shocking how much destruction to the democracy he was capable of doing in such a little time. I just feel like we're in the middle of a never-ending emergency triage in America," she told the newspaper.
On Wednesday morning, the Academy Award-winning actress also referenced Cheney's support in the Wyoming primary while replying to a tweet by Republican Representative Marjorie Taylor Greene of Georgia, who had written that Cheney's loss sent "a clear message is being sent about what the Republican Party needs to be."
In her response to Greene, Arquette wrote: "Cheney got 35 per. of the vote should scare you. Elections are won by margins. You have alienated people who care about National Defense. Who don't want top secret documents housed on golf courses, who don't want rape victims forced to give birth. Your [sic] losing."
Newsweek reached out to Arquette for further comment.