Patrick Mahomes, Wife Brittany Celebrate First Anniversary Amid Criticism
Patrick Mahomes and wife Brittany Matthews Mahomes celebrated their first wedding anniversary amid criticism from trolls on social media.
The 27-year-old Kansas City Chiefs star quarterback is still basking in the glory of winning the Super Bowl last month, but it has been a roller-coaster ride.
Matthews Mahomes, also 27, has been the subject of heavy trolling online, as many took exception to her celebrating the success of her husband as many tried to put a wedge between them and suggest a divorce is in the cards.
All the speculation has been put to bed, with Matthews Mahomes sharing a series of romantic photos from her wedding day in 2022 after the pair tied the knot following a decade of dating that stretched back to high school.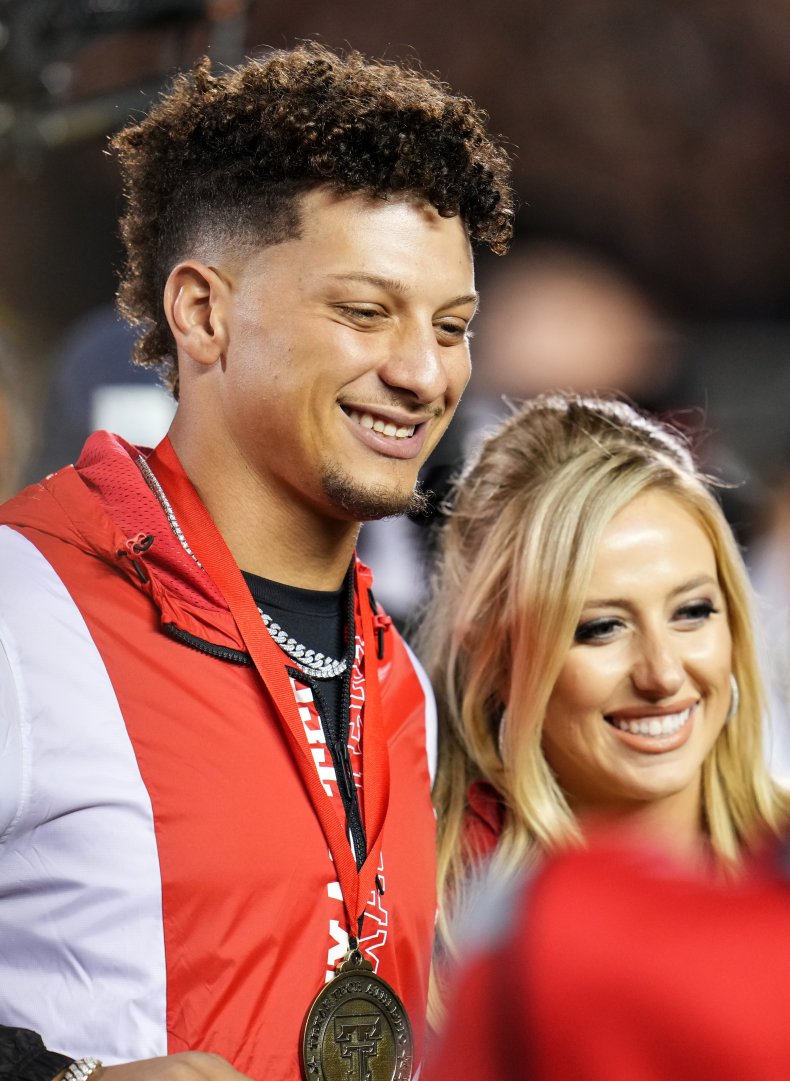 On March 12, 2022, the couple married in Maui, surrounded by family and friends in a romantic and intimate affair.
She captioned the pics: "Happy 1st Anniversary. One of the best weeks of my life, marrying your best friend it's one of the greatest things you could do! 🙏🏼
"Nothing beats doing life with you and these beautiful kiddos of ours!
"Year 1 was wild but we got many more to go. You & Me forever."
Many fans of the quarterback and the couple commented on the post, as they received positive vibes for the first time in a few weeks.
Social media has been a sniping ground for Matthews Mahomes, who has hit out a couple of times when she felt those commenting had stepped over the line.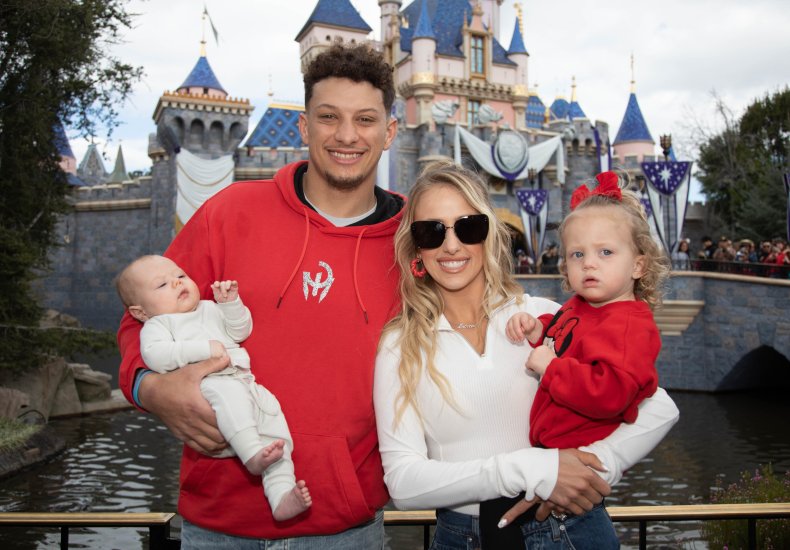 The host of the Joe Rogan Experience podcast taunted Brittany after she suffered trolling for what was seen as excessive celebration of her husband's success. Rogan suggested that she wouldn't be such a big Chiefs fan if she ever got divorced.
"Promise they keep that same energy when you get divorced," he said. "They come after you. They come after you with that same energy."
Brittany posted a message on Twitter the following day, and it appeared to be a direct jab at Rogan: "Something about grown men talking s*** about someone's wife is real weird..."
About an hour later, she posted a more general tweet, but fans believed it was another dig at Rogan's comments.
"Actually grown ass men hating on women in general is pathetic," she wrote.
Do you have a tip on a sports story that Newsweek should be covering? Do you have a question about the Mahomes? Let us know via entertainment@newsweek.com.