Patrick Mahomes, Wife Brittany Slammed for Buying 2-Year-Old a Chanel Purse
Brittany and Patrick Mahomes have come under fire on social media after it was reported that they have bought their 2-year-old daughter a Chanel purse worth $4,800.
The couple shared a video of Sterling opening the box in which was sitting the designer gift: a mini quilted Chanel purse with baby-pink lining.
As she ate a piece of toast with one hand, Sterling set about undoing the bow on the box before pulling out the purse. She had a none-too-pleased look on her face as she sat on the lap of her father, who had led the Kansas City Chiefs to Super Bowl success just over a week earlier.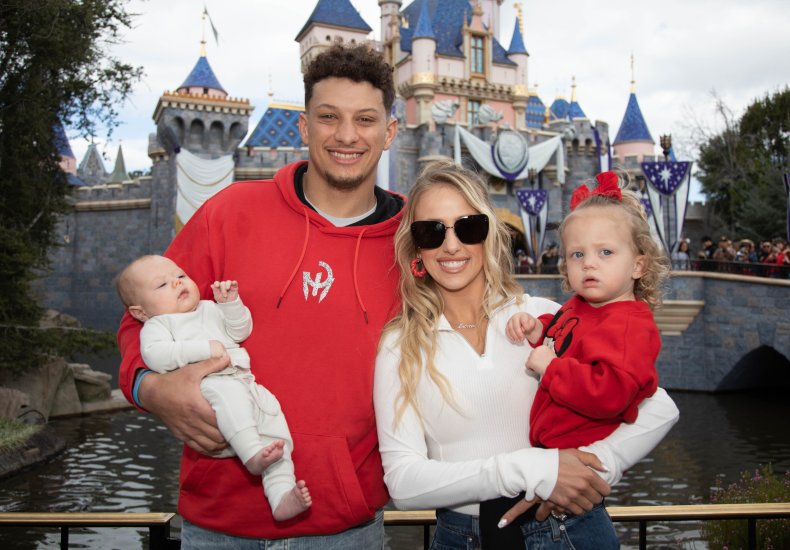 Brittany Matthews Mahomes has been subjected to much criticism on social media for the way she celebrates her husband's successes. He already has two Super Bowl wins under his belt.
There were a number of people who felt that the extravagance of a Chanel bag for a child so young was not befitting. Critics saw it instead as the Mahomes flaunting their wealth.
Two years ago, the quarterback signed a 10-year contract worth $450 million, which gave him a guaranteed $63 million on the day he signed.
Several people hit out at the couple on Twitter, claiming that such a gift was a status symbol rather than something their 2-year-old daughter would recognize or want.
One person tweeted: "Ok I understand Rich people have no concept of money and can afford all this stuff but why?! She's 2! A baby doll would of sufficed."
Another added: "She would be happier with a plastic Disney purse! Tbh, that's not even attractive, it's just for status."
A third slammed the display of wealth, tweeting: "Just because you can, doesn't mean you should. Ridiculous."
Another added: "How to tell people you are shallow and crave attention with out telling people....."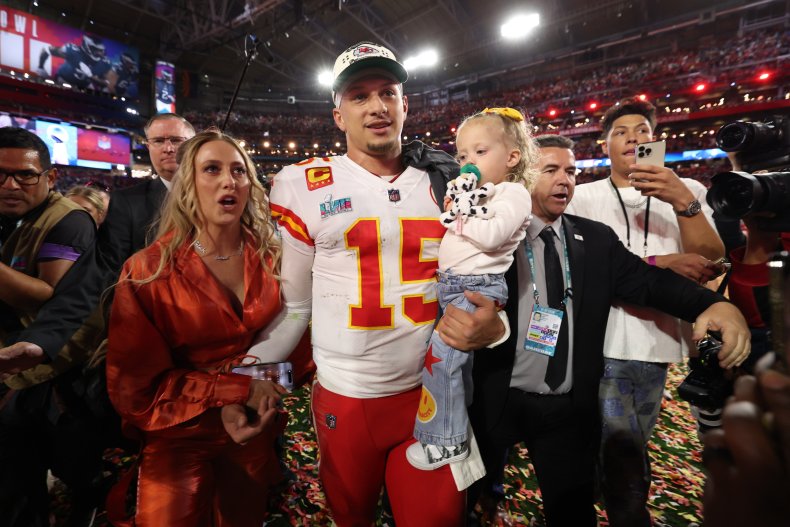 Earlier in the day, the family of four along with 3-month-old Patrick "Bronze" Lavon, celebrated Sterling's birthday in a "Sterling's Two Sweet" themed party, which had a dessert-based feel.
Brittany had written on Instagram, alongside snaps from the day: "My baby girl is a whole 2 years old! I can't even believe it. These have been some of the best years of my life being your mama Sterling Skye! You make everyday a good day!"
Do you have a tip on a sports story that Newsweek should be covering? Do you have a question about Patrick Mahomes or the NFL? Let us know via entertainment@newsweek.com.