Patrick Orlando, Bankroller of Donald Trump's Truth Social, Severs China Connections
The ex-investment banker financing former President Donald Trump's Twitter rival Truth Social has cut ties with China less than two months after reports found unusual connections to a shell company based in the city of Wuhan.
Patrick Orlando, chief executive of Digital World Acquisition Corp, is running the merger between DWAC and Trump Media & Technology Group's (TMTG) social media platform, which is planning a public release next year.
Shortly after Trump announced Truth Social in October, Securities and Exchange Commission (SEC) filings revealed that Orlando was also the CEO of Yunhong International, a Nasdaq-listed special-purpose acquisition company (SPAC) headquartered in Wuhan, in the central Chinese province of Hebei.
Yunhong was incorporated in the offshore tax haven the Cayman Islands. Like DWAC, it's a SPAC or "blank check company" with no specific business intent other than to be used for mergers and asset acquisition. Orlando's position at the firm didn't suggest any direct connection to his work on Truth Social, although the Chinese government is notorious for its ideological oversight of companies, especially foreign-owned ones. Yunhong announced its intention to liquidate one month later.
In a November 19 SEC filing, Orlando said Yunhong would "dissolve and liquidate" due to "inability to consummate an initial business combination" within the company's deadline. The firm would redeem all its outstanding shares at $10.31 per share, according to the notice. On Monday, Yunhong filed a Form 25 to delist from the securities exchange.
Orlando is also CEO of Miami-based SPAC Benessere Capital Acquisition Corp.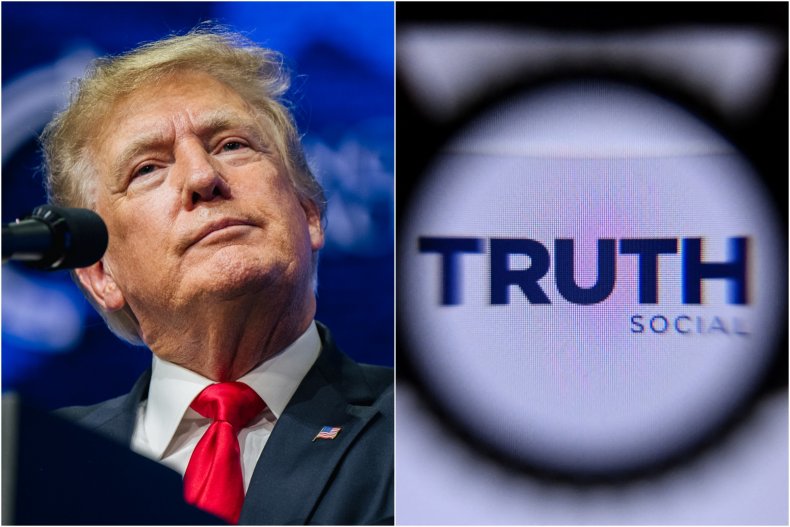 Trump vowed to "stand up to the tyranny of Big Tech" when he unveiled Truth Social as a safe space for conservative pundits and talking points in October. The former president has been banned from social media giants Twitter and Facebook since his supporters stormed the Capitol in January.
Also on Monday, DWAC revealed federal authorities were investigating the company and had asked for information pertaining to its merger as well as communications with TMTG prior to the deal.
"DWAC has received certain preliminary, fact-finding inquiries from regulatory authorities, with which it is cooperating," said a SEC filing. The Financial Industry Regulatory Authority is reviewing the merger, but the inquiry "should not be construed" as an indication that FINRA has found any violations, the filing noted.
A second review—performed by the securities commission itself—"does not mean that the SEC has concluded that anyone violated the law or that the SEC has a negative opinion of DWAC or any person, event, or security," it added.