Former President Donald Trump has announced a new social media platform that is being positioned as an alternative to Twitter and Facebook.
The Truth Social app has yet to launch, but it does have a registration web page. According to its website, it will be a platform that "encourages an open, free, and honest global conversation without discriminating against political ideology."
This is a jab at networks such as Twitter, which Trump repeatedly accused of "stifling free speech" and exhibiting "unfair" bias in the lead-up to the 2020 presidential election. After the Capitol riots on January 6, a number of platforms banned him from posting.
In a statement about his new venture, Trump said: "I created TRUTH Social […] to stand up to the tyranny of Big Tech […] We live in a world where the Taliban has a huge presence on Twitter, yet your favorite American president has been silenced. This is unacceptable."
What Is Truth Social and When Does Trump Intend to Launch the Platform?
Truth Social is the first project to be announced by the Trump Media and Technology Group. This new company also plans to launch a subscription-based video-on-demand service that will offer what it calls "non-woke" programming.
Trump has claimed that the platform will present a real alternative to the social networks that banned him earlier this year. He said in the statement: "Everyone asks me why doesn't someone stand up to Big Tech? Well, we will be soon!"
Little is known about the app's functionality or how it will compare to its rivals. A beta version of Truth Social, for invited guests only, will be launched in November. The national rollout is expected sometime in the first quarter of 2022.
In the meantime, people who want to register for the platform can join the waiting list via Trump Social's web page.
Why Was Donald Trump Banned From Twitter and Facebook?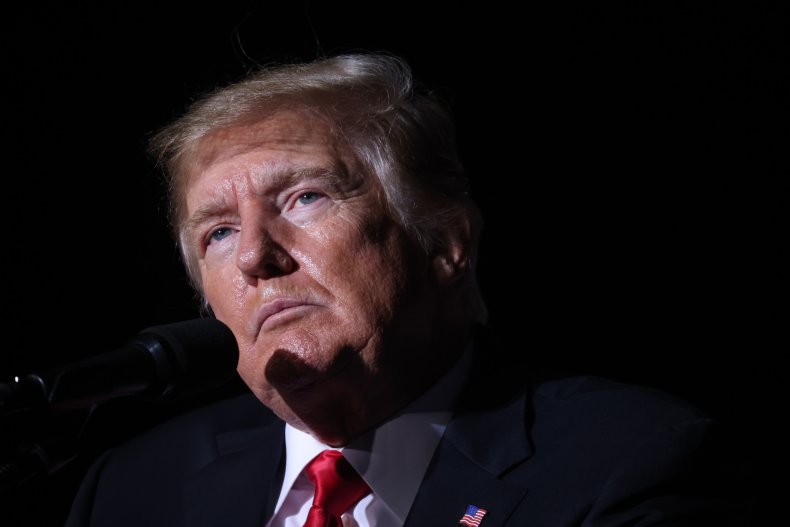 After polling day last November, Trump used his social media accounts to make baseless allegations that the presidential election had been tainted by fraud.
He repeatedly claimed that the election had been "stolen" from him, online and in a speech to a rally in Washington, D.C. on January 6. Hundreds of his supporters stormed the Capitol later that day and five people died in the violence. Some of those charged in connection with the riot have said they were incited by Trump.
On January 8, he was permanently blocked from Twitter "due to the risk of further incitement of violence." He was also permanently banned from Snapchat and indefinitely suspended from Instagram, YouTube, Twitch and Facebook, the last of which will keep his profile deactivated for at least two years.
In July, the former president announced his intention to file a class-action lawsuit against the CEOs of Facebook, Google and Twitter, on the grounds of censorship.
Truth Social is not the first platform positioning itself as a "free speech" home for conservatives disenchanted with—or banned from—the mainstream social networks. Parler and Gab have tried to tap the same market, but with mixed results.
Although Trump is no longer allowed on Twitter, his son, Donald Trump Jr., is still active on the platform and is using it to promote Truth Social.