'Paw Patrol' Feels Fan Pressure to Give Chase The Police Dog The Boot
In the wake of protests against police brutality following the death of George Floyd, many people are pushing to change Paw Patrol, the Nickelodeon kids' cartoon about a group of rescue dogs that protect a seaside town.
On June 2, the Paw Patrol's Twitter account announced that they would mute their content until June 7 in solidarity of #amplifymelanatedvoices. However, fans are calling for an alternative solution: to give Chase, the police dog, the boot.
The Twitterverse went after the children's show and claimed that it contributed to portraying the police in an exclusively positive light. "Euthanize the police dog," a fan wrote. "Defund the Paw Patrol," another said. "Chase merchandise gonna sell poorly now," one person quipped.
"You've already brainwashed a bunch of kids into thinking law enforcement is a noble and just profession," a third chimed in. "Better to scrap production forever if you want to make lasting change"
"For a paramilitary organisation Chase breaks so many privacy laws it's ridiculous. Sky also in direct violation of international standards preventing dogs from flying helicopters," one Twitter user noted.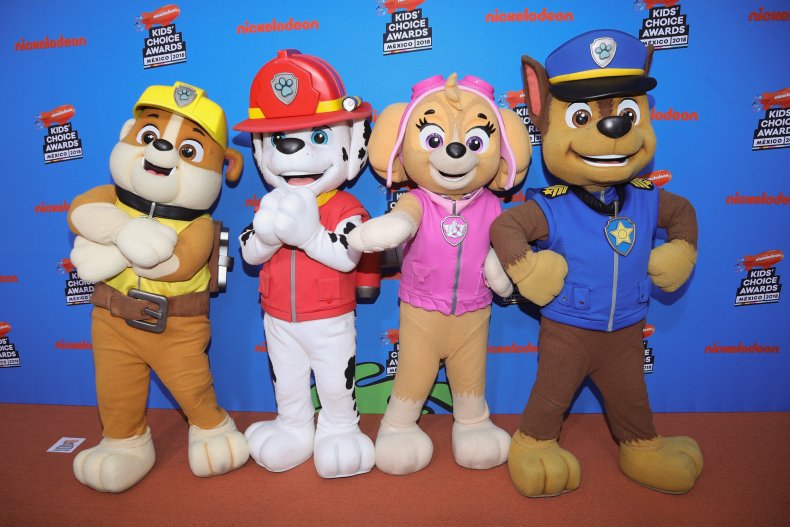 However, some thought getting rid of Chase on the children's show was unnecessary. "My kids love Chase. Leave him on. Enough is enough. It's a cartoon. If people don't like Chase they don't have to watch," one Twitter user insisted.
"To the people who think canceling @pawpatrol is called for, have you lost your mind? It's a children's show! It teaches them to always lend a hand no matter who needs it. Stop making everything political and just be parents," another wrote. "A bunch of horrible people in these comments! You shame the human race. Chase should be the standard for a cop to follow, he's a good dog," a third added.
These pleas to get rid of Chase on Paw Patrol follows the cancelation of Cops after 31 years, along with A&E ceasing production on the reality show Live P.D.
According to IMDb, Paw Patrol follows a boy named Ryder and his team of six playful rescue dogs. They "use their individual talents to protect the seaside town of Adventure Bay." The animated show premiered in 2013, and airs on Nickelodeon.
Despite the recent backlash, the show doesn't appear to be going anywhere anytime soon. Paw Patrol was renewed for an eighth season in February, and is slated to release Paw Patrol: The Movie in August 2021.
Newsweek did not receive comment from Nickelodeon at the time of publication.