Pelosi Orders Portraits of Confederate Speakers Removed From Capitol
Four former House speakers who served in the Confederacy will no longer have their portraits prominently displayed in the U.S. Capitol building under directions from House Speaker Nancy Pelosi.
The California Democrat ordered the U.S. House clerk to remove the painted images in a letter on Thursday that she released during her weekly press conference.
"There is no room in the hallowed halls of this democracy, this temple of democracy, to memorialize people who embodied violent bigotry and the grotesque racism of the Confederacy," Pelosi said. "You have to see their remarks they had made and how obvious they were to what our founders had in mind for our country. We must lead by example."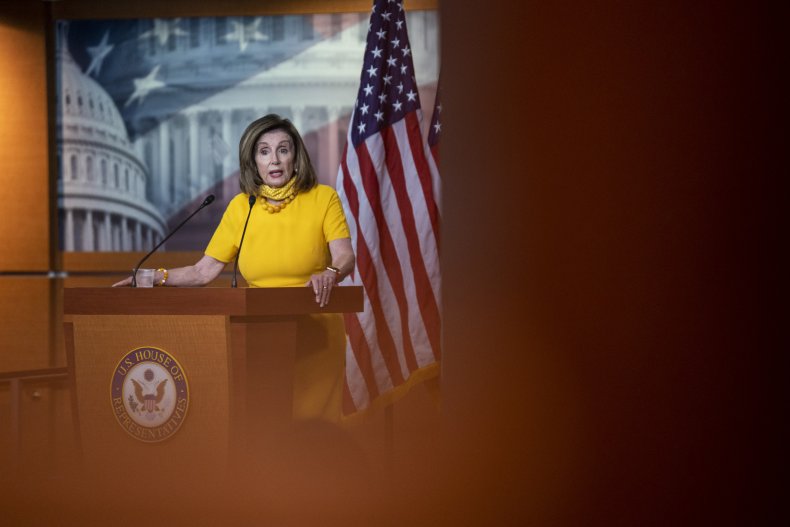 The move to take down the historical portraits comes as the country reflects on its past and how to root out the racism that persists in American society after George Floyd's death. Congress is trying to pass sweeping police reform before its July 4 recess, a process that could be hampered by ideological disagreements, while President Donald Trump has issued a modest executive order on police brutality.
Pelosi said she only became aware of the figures' portraits exhibited throughout the halls of Congress after inventory was taken of statues and portraits around the building and a curator advised her of their existence. The four former Confederate House speakers are Robert Hunter of Virginia (1839-1841), Howell Cobb of Georgia (1849-1851), James Orr of South Carolina (1857-1859), and Charles Crisp of Georgia (1891-1895).
The removal of their portraits also comes in the aftermath of Pelosi calling on Confederate statues to be removed, some of which are prominently on display in areas where high volumes of tourists embark on guided tours of the Capitol. Republicans have rebuffed this effort, who have noted that it's up to each state to choose two statues to put on exhibit.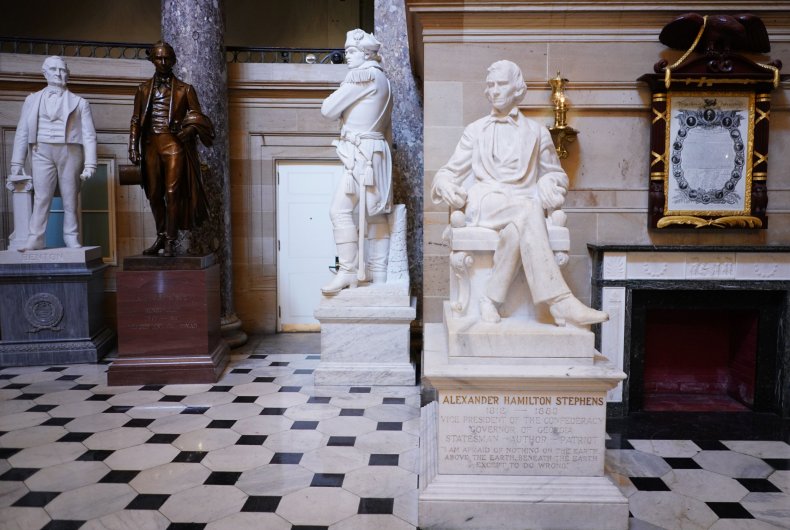 The portraits of the former speakers were removed Thursday, the day before Juneteenth—an historical holiday that marks the official end of slavery on June 19, 1865.
"We cannot honor men such as James Orr, who swore on the House Floor to 'preserve and perpetuate' slavery in order to 'enjoy our property in peace, quiet and security,'" Pelosi wrote in her letter to the House clerk. "Or Robert Hunter, who served at nearly every level of the Confederacy, including in the Confederate Provincial Congress, as Confederate Secretary of State, in the Confederate Senate and in the Confederate Army."