Peloton Cuts Jobs, Will Close Some Stores As Sales Fizzle Out
Peloton announced on Friday that it will cut hundreds of jobs, increase prices for some of its equipment, and close some of its stores in an "ongoing transformation" effort to minimize costs.
The company's CEO, Barry McCarthy, announced those changes in a memo sent to employees that was obtained by Newsweek. A company spokesperson told Newsweek that Peloton will layoff 784 employees.
Peloton reported a wider-than-expected loss in its fiscal third quarter with revenues falling to $964.3 million compared to $1.26 billion in the same quarter of the prior year, CNBC reported in May. The company's losses increased in the third quarter to $757.1 million compared to a net loss of $8.6 million a year earlier.
Peloton's job cuts come amid speculation of a wave of layoffs as a second consecutive quarter of gross domestic product (GDP) decline pushed the U.S. into recession under a common but unofficial definition. Economist Peter Schiff made this prediction adding that the current state of the labor market is often being cited by those who disagree that the U.S. is in or headed for a recession.
McCarthy said on Friday that the company will expand its work with third-party logistics (3PLs) providers to restructure its final mile deliveries. This means that the North American Field Ops warehouses will be eliminated, resulting in a "significant" reduction in delivery workforce teams.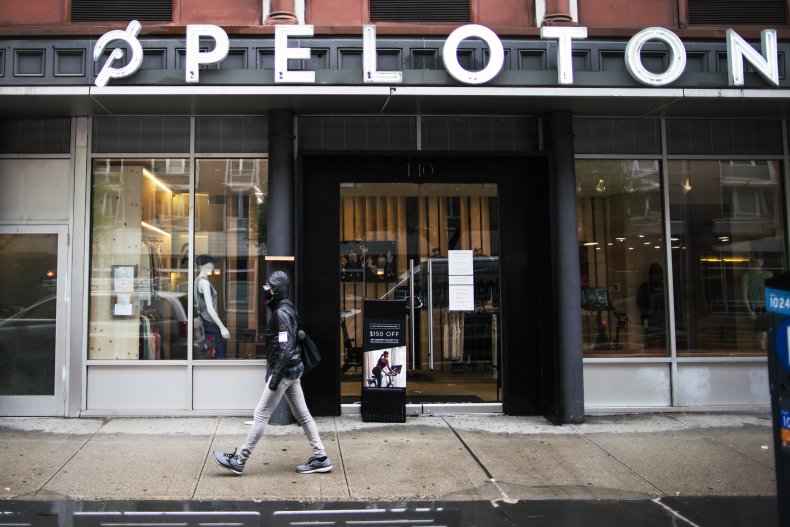 "Unfortunately, this means a number of team members will be departing the company. We know changes of this nature are never easy," McCarthy said in the memo. "The shift of our final mile delivery to 3PLs will reduce our per-product delivery costs by up to 50% and will enable us to meet our delivery commitments in the most cost-efficient way possible."
The company also plans to reduce fixed costs by "eliminating a significant number of roles on the in-house North America Member Support Team."
Peloton's CEO continued: "These are hard choices because we are impacting people's lives. These changes are essential if Peloton is ever going to become cash flow positive. Cash is oxygen. Oxygen is life. We simply must become self-sustaining on a cash flow basis."
"I want to take this opportunity to express my gratitude to those delivery team and Member Support colleagues who have been impacted by this decision," he added.
Peloton also plans to increase prices for its Bike + to $2495, increasing $500 and its Tread to $3,495, rising $800. However, the prices of the Bike v1 and Guide will remain the same.
"This pricing change achieves three objectives—we maintain an attractive entry point for new Members; we continue to sell down excess Bike v1 inventory, creating a financial tailwind on investments already made; and we maintain our position as the undisputed premium brand in the Connected Fitness category," McCarthy about the price spikes.
Peloton will also shutter some retail stores in North America in 2023, but more details about closures will be announced in the coming months.
Newsweek reached out to Peloton for additional information and comment.
Other Companies Cutting Jobs
Also on Friday, Best Buy announced that it is cutting jobs in the U.S., but it didn't disclose the number of employees it plans to let go, CNBC reported. The news comes two weeks after warning about weaker than expected sales.
"We're always evaluating and evolving our teams to make sure we're serving our customers," Best Buy's spokesperson, Carly Charlson said. "With an ever-changing macroeconomic environment, including customers shopping more digitally than ever, we have made adjustments to our teams that include eliminating a small number of roles."
Meanwhile, Neenah Foundry, a major metal manufacturer in the United States, announced a new round of layoffs earlier this month. The company said in a letter to the Wisconsin Department of Workforce Development that it will lay off at least 115 employees starting on September 27 or within 13 days after.
Update [8/12/2020] 3:17 p.m. ET: the story has been updated with additional information and comments from a Peloton's spokesperson.