On Sunday, Vice President Mike Pence, Texas Governor Greg Abbott and U.S. Housing Secretary Ben Carson will attend "Celebrate Freedom Sunday," a large in-person event at the First Baptist Dallas megachurch located near the city's arts district.
Pence's visit at the church will occur just three days after Abbott placed the state's reopening plan on hold after a massive outbreak of COVID-19 cases statewide. As of Friday, Texas ranks fifth among U.S. states with the highest number of coronavirus cases.
Texas was listed as one of several "hot spot" states that Pence will tour in order to get "ground reports" on the ongoing epidemic, according to comments made in Friday's briefing by the White House Coronavirus Task Force.
While the state has experienced a dramatic increase in new cases, Dallas county's total case count is the second-highest in the state.
On Friday, Dallas County Health and Human Services reported 496 newly confirmed coronavirus cases bringing county's total case count to 19,034, with 344 total deaths to date.
In a Friday morning tweet, Dallas Mayor Eric Johnson said that 73 percent of the city's ICU hospital beds are currently being used, leaving only 259 ICU beds available for new COVID-19 cases. As of Friday, the city also has 1,075 non-ICU beds available.
The Sunday church event will feature a fireworks celebration, patriotic music and a special message from Pence. Though the church says it will require temperature checks at the entrance and turn away people with temperatures over 100.4 degrees, the church says face masks and social distancing are "strongly encouraged" but not required.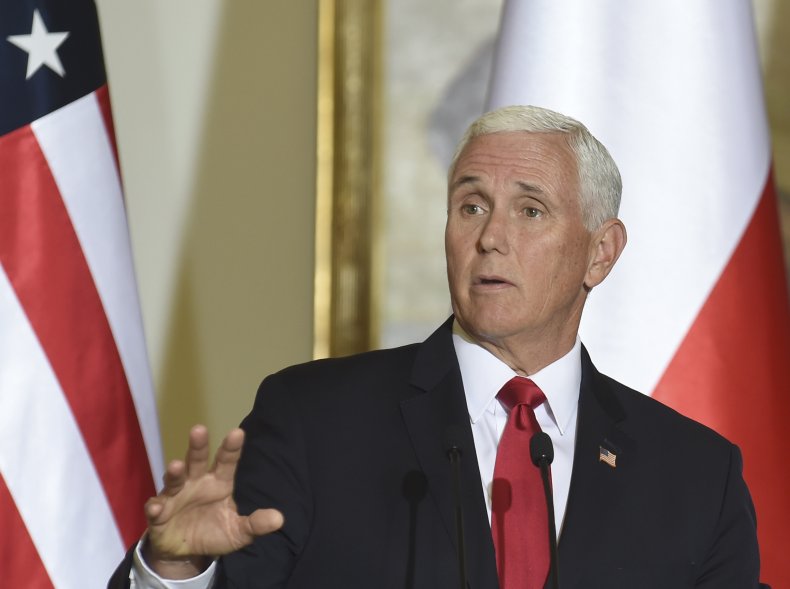 The church's pastor, Robert Jeffress, is a member of President Donald Trump's Evangelical Advisory Board and White House Faith Initiative which advises the administration on religious issues. Jeffress has publicly opposed same-sex marriage and believes followers of Judaism, Islam, Mormonism, and Hinduism will all go to hell.
After the event, Pence will reportedly meet with Abbott and the governor's healthcare team to discuss the statewide epidemic.
Newsweek reached out to First Baptist of Dallas and the White House for comment. This story will be updated with any response.
Dallas County Judge Clay Jenkins told the Texas Tribune that the county has tried conferring with the church about best practices to prevent the spread of COVID-19.
"If they have to do it, I hope they do it outside, and if they do it outside, I hope they keep it to less than 100 people, and that's not really safe, but they have a right do it," Jenkins said of the event.
The church's Worship Center seats 3,000 people. The church is also planning overflow areas where attendees of Sunday's event can watch it unfold on wide-screen television.
In a statement made on Thursday while announcing his halting of the state's reopening, Abbott said, "[During] an increase in both positive COVID-19 cases and hospitalizations, we are focused on strategies that slow the spread of this virus while also allowing Texans to continue earning a paycheck to support their families."
"The last thing we want to do as a state is go backwards and close down businesses. This temporary pause will help our state corral the spread until we can safely enter the next phase of opening our state for business," he added.
Abbott has suggested that state residents wear a mask, wash their hands regularly and socially distance from others. He also issued an order on Friday that closed the state's bars and reduced its restaurants' capacity to 50 percent.