Pete Beck, South Carolina Police Officer, Accused of Harassing Over 20 Black Residents
Pete Beck, a police officer in Lancaster County, South Carolina, has been accused of harassing 21 black residents in the area.
The people made the allegations about the Detective Sgt at a city council meeting.
"Something really needs to be done about Beck," one of the residents said at the meeting, Fox 46 reported.
Those at the meeting had different stories about their interactions with the officer, with some saying he pulled them over multiple times for no reason and issued no ticket, while others say he verbally harassed them.
Beck is also accused of pulling over black drivers for minor violations as an excuse to interrogate them and search their vehicle.
One woman said Beck pulled her son over several times in the last few weeks.
"He said something about his light on the car, so Beck pulled him over, made my son get out the car search him, search the car. So I'm trying to figure out why did you search him, why did you make him get out of the car, you didn't smell no kind of weed, no drugs or nothing so what was the reason for you doing that?"
The mayor of Lancaster, Alston DeVenny, said that the council would help the community.
"The community themselves have asked," CBS 17 reported. "We need help keeping guns off our streets, drugs off our streets and this methodology that we've used has created some concerns for people and because that concern has arisen, we definitely need to take a look at it."
DeVenny noted that there has been a system in place in the community, for about 30 years, to deal with vehicles being stopped by law enforcement.
"When particularly vehicle violations occur, it allows the officer to make a vehicle stops, speeding, bad taillight all those sorts of things and it gives the opportunity to be present and see what's going on in a neighborhood or what's going on in a particular vehicle. It's just a way to keep your eyes open."
The mayor said if the current system isn't working, Lancaster city council would find another way to quell drug and gun problems in the community.
"Every complaint that was actually made in a way that could identify the situation we've looked into."
Newsweek has contacted DeVenny and Lancaster County police for further comment on the allegations.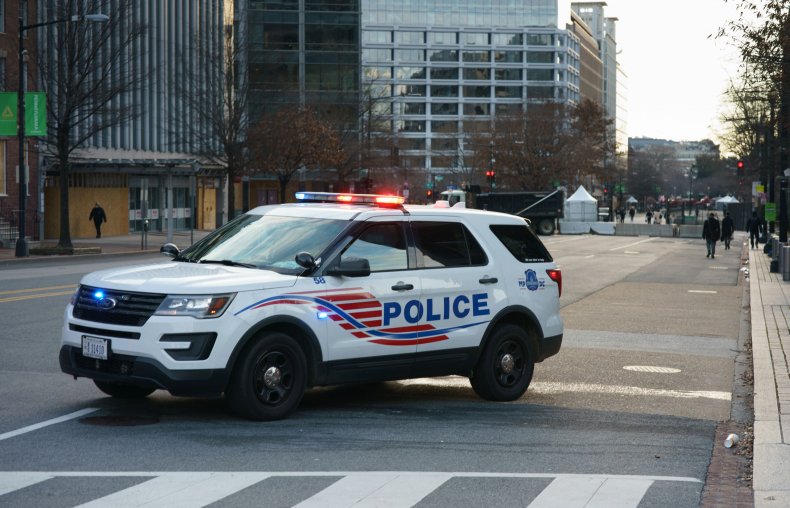 Correction 2/16/21: This article originally stated the incident took place in Lancaster County, Pennsylvania. It took place in Lancaster County, South Carolina. Newsweek regrets the error.