Pentagon Says It Will Give Trump Options to Deal With North Korea If Its 'Provocative Actions' Do Not Desist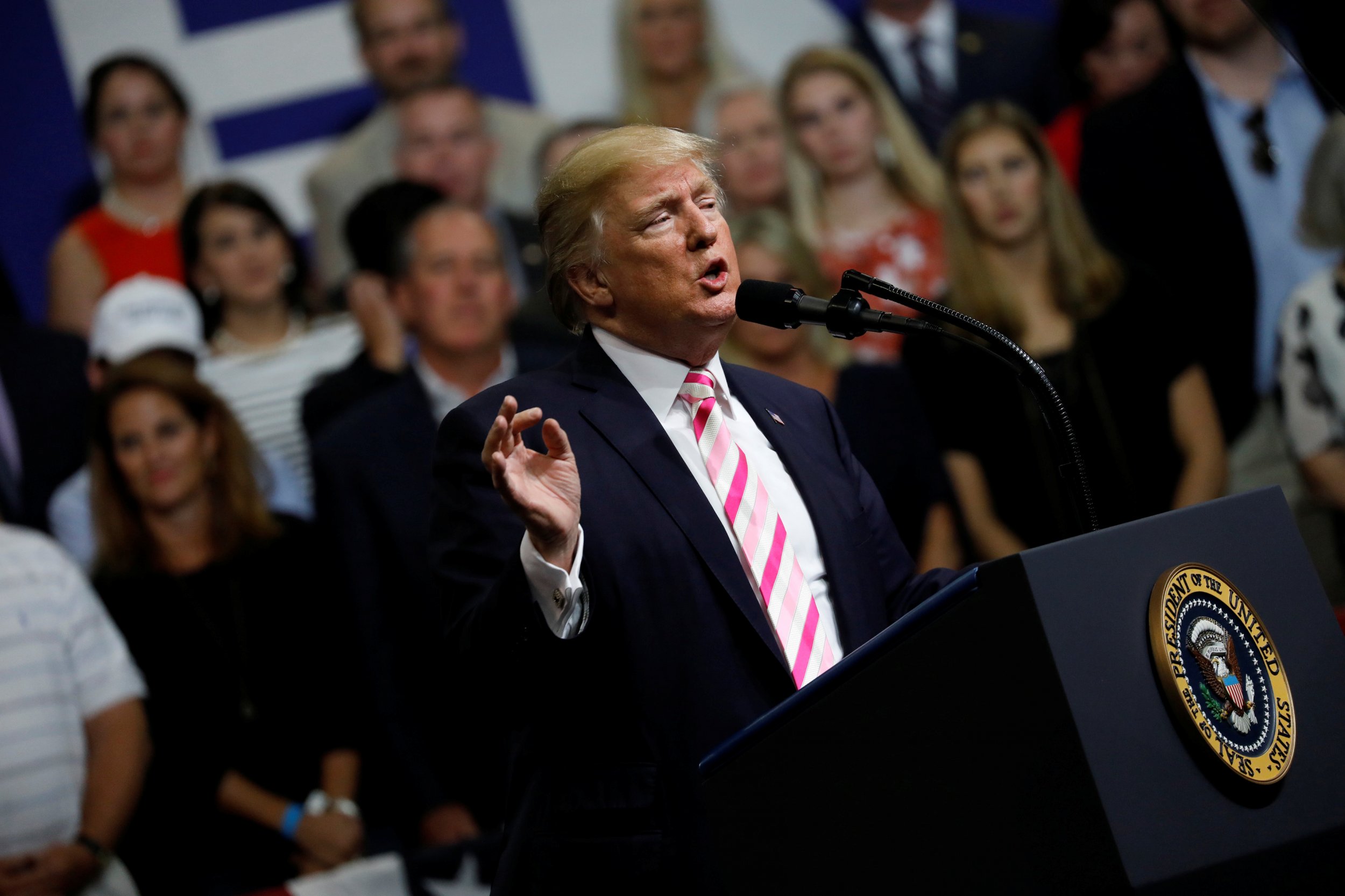 The Pentagon has said it will provide options for Donald Trump to tackle North Korea if the isolated regime continues with its "provocative actions."
The comment from the Pentagon on Monday came shortly after North Korea's foreign minister threatened to shoot down U.S. strategic bombers even if they were outside the regime's airspace.
Pentagon spokesman Colonel Robert Manning told Reuters on Monday: "If North Korea does not stop their provocative actions, you know, we will make sure that we provide options to the president to deal with North Korea."
There were no further details as to what options Trump would be given, but the administration has made it clear that military action is not off the table.
North Korean Foreign Minister Ri Yong Ho on Monday said President Donald Trump had "clearly" declared war on Pyongyang, as tensions between the U.S. and the isolated nation continued to escalate.
"Last weekend, Trump claimed that our leadership would [not] be around much longer and has at last...declared a war on our country," Ri told reporters Monday.
"The U.N. charter stipulates individual member states' rights to self-defense…since the United States declared war on our country, we will have every right to make countermeasures," he added, saying they included "the right to shoot down United States strategic bombers even when they're not yet inside the airspace border of our country."
The exchange of barbed comments and direct threats comes after North Korea fired missiles over Japan on several occasions. It also recently announced the successful test of a hydrogen bomb that could be fitted to a long-range missile.
In a time of escalating stress, Trump has made a number of outspoken comments about North Korea, stating that the U.S. would respond to threats from Pyongyang with "fire and fury." He used his U.N. address to refer to leader Kim Jong-un as "Rocket Man" and stated that Kim was on a "suicide mission."