People Call to #FireChuckTodd For Asking if Joe Biden is Taking COVID 'Too Seriously'
Twitter users are calling for the removal of MSNBC's Chuck Todd, after the news anchor questioned if Biden is taking the COVID-19 pandemic too seriously regarding his campaign strategy.
The hashtag #FireChuckTodd gained traction on Thursday after Todd asked guests on Thursday's broadcast of Meet The Press Daily if Biden was too cautious about the coronavirus pandemic, and whether that hurt his campaign.
During the segment, Todd hosted Daily Kos founder Markos Moulitsas and former Republican adviser Michael Steele for commentary on the presidential candidates.
"It's Interesting when you look at both candidates, and in some ways one is not taking the virus seriously enough at all," Todd began, referring to President Trump's track record of hosting large indoor rallies, and mocked a reporter for wearing a 'large' mask.
"And one, if there's a criticism, might be, is he taking it too seriously, at least when it comes to campaigning," he added, referring to Biden's decision to hold smaller events or campaign virtually out of precautions for the coronavirus pandemic.
"Is there any part of you that's nervous about the light Biden footprint when it comes to campaigning, when it comes to the door-knocking, when it comes to this stuff, it is probably the only hole in the campaign infrastructure, which is obvious why it's there. It's due to the pandemic," he continued, asking Moulitsas to weigh in.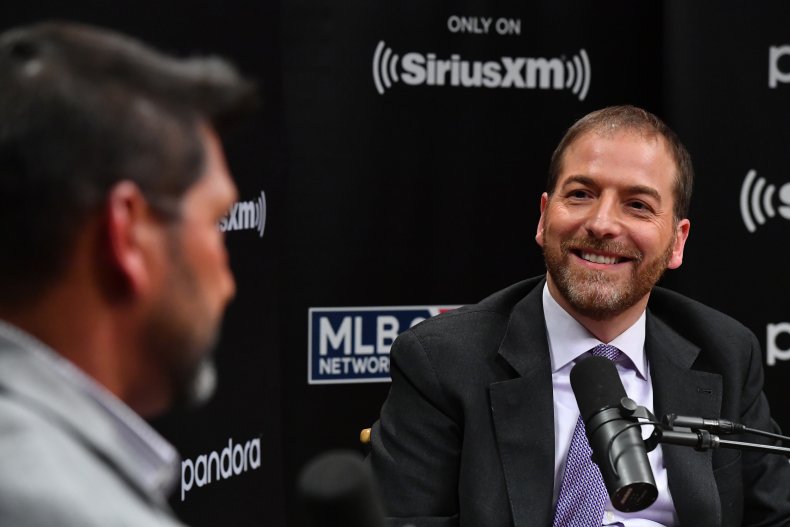 But Twitter users did not think that was an appropriate question.
Numerous people on social media expressed outrage at Todd for questioning Biden's decision to campaign cautiously, calling for the immediate removal of the news reporter online.
"Biden is taking the virus too seriously? 228,000+ Americans, their families, and their friends would like a word," wrote one user.
Another said, "just because it hasn't killed you or anyone you know it's still not nice to be disrespectful of families who have lived and lost thru Covid-19. I bet they appreciate anyone taking this seriously. You deserve to be fired."
Some directly tweeted at MSNBC, begging the network to remove Todd immediately. One user even referred to it as a "life or death moment."
Across the social media platform, users have been ridiculing Todd, calling the news reporter Todd "inept," "irresponsible," and undeserving of his job.
Newsweek reached out to MSNBC for comment on the matter, but did not receive a statement in time for publication.