People Carve Love Notes Into Beached Blue Whale and Take Smiling Selfies Atop Carcass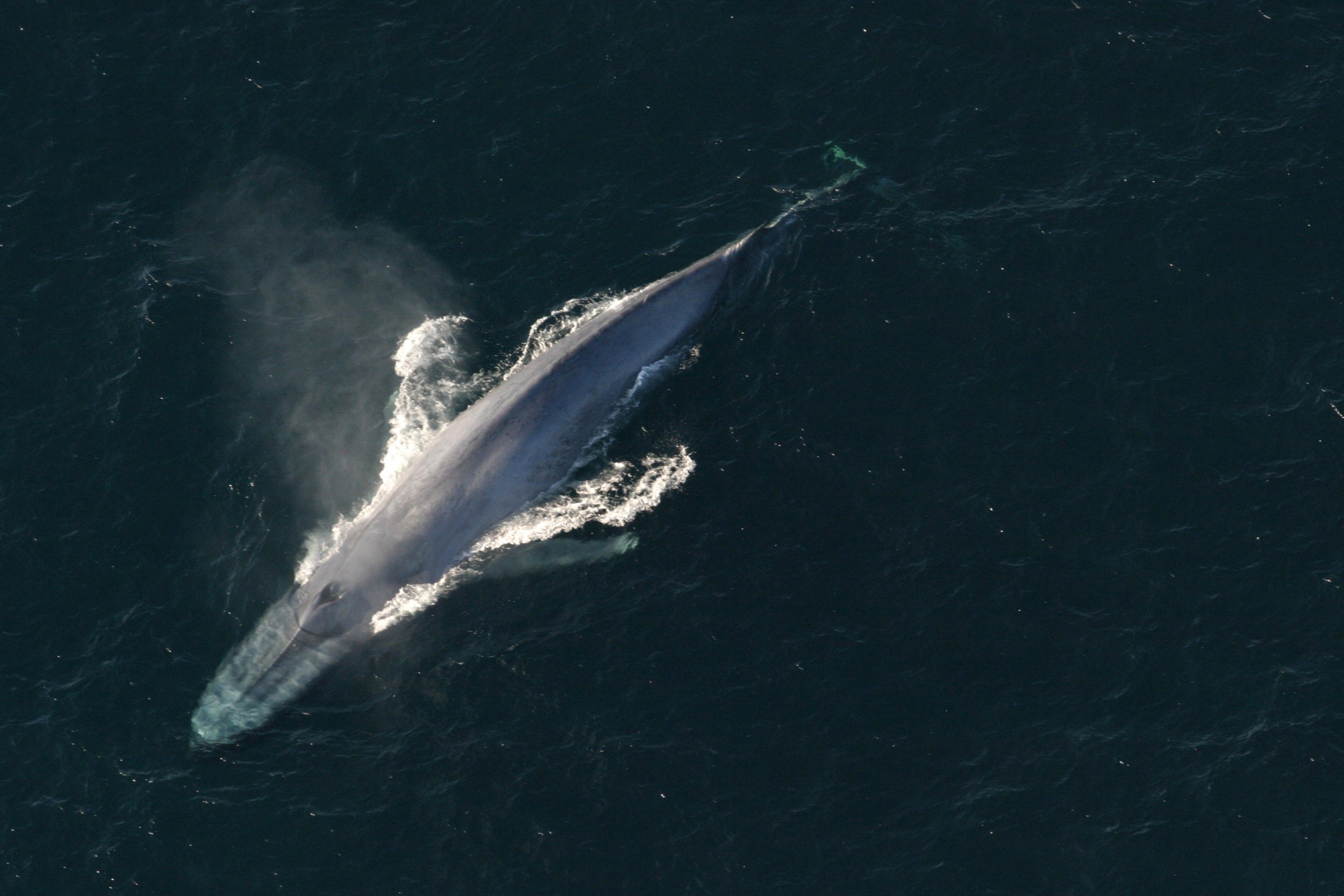 A dead blue whale has become the subject of macabre selfies and vandalism after washing up on a beach in Chile.
The 66-foot whale carcass drew curious locals near Punta Arenas—in the Magallanes region of Chile's far south—to the beach.
But some proceeded to clamber over the animal to take selfies, and even cut messages into its skin, one of which read, "Ana I love you", according to Chilean newspaper La Nación.
One man tweeted photos of the dead whale, explaining, "the cetacean was scratched with dedications, deep cuts in its skin and two women photographing themselves on top of its body."
Gabriela Garrido is a researcher at the Museum of Natural History Río Seco, close to Punta Arenas. She told La Nación that she arrived to a scene of chaos on the beach, with some 50 people surrounding and climbing on the dead mammal.
"I was shocked to see this situation of lack of control," she said. "I had a lot of anger, a lot of impotence." She continued, "It is very painful to understand how a person is able to perform such an act."
Related: One of Earth's largest whale species will be extinct in 20 years, marine scientists warn
Patricio Díaz, a regional director of the National Fishing Service of Chile in Magallanes, told the newspaper: "It seems to me a sign of ignorance and lack of respect for the marine fauna, especially for an animal as emblematic as the blue whale."
Anelio Aguayo, a veterinarian and an expert in marine mammals at the Chilean Antarctic Institute, believes the most likely cause of death of the whale was starvation, citing a lack of bruises that would be produced in a collision with a boat.
Aguayo told La Nación that the whale was likely around 2 years old. He said that it was very thin and lost approximately half of its body weight. Seaweed was found in its stomach, in what Aguayo believes was a desperate substitute for its normal plankton diet.
The Chilean Navy later established a perimeter around the animal to keep people away and allow scientists to begin work analyzing and cataloging it.
Blue whales are the largest known mammals, though they are hard to measure properly due to their huge size. The biggest whale ever recorded was a 110-foot female. Scientists estimate that the blue whale's life span could be at least 80 years, though the longest recorded study of a single individual is 34 years.