People Divided Over King Charles III Not Having To Pay Any Estate Tax
The stark divide that exists between those in favor and those opposed to the British Royal Family has been thrown into sharp focus during a fiery online debate over King Charles III's exemption from paying estate tax on the fortune left to him by Queen Elizabeth II.
While U.K. law requires members of the public pay 40 percent tax on any property inherited over the value of £340,000 ($397,000) under the terms of a 1993 memorandum of understanding, any personal wealth left to King Charles III is exempt from taxes.
The memorandum justified the arrangement explaining that "private assets" like the properties Sandringham and Balmoral have "official as well as private use" and the institution of the monarchy "needs sufficient private resources" in order to "perform its traditional role in national life, and to have a degree of financial independence from the government of the day."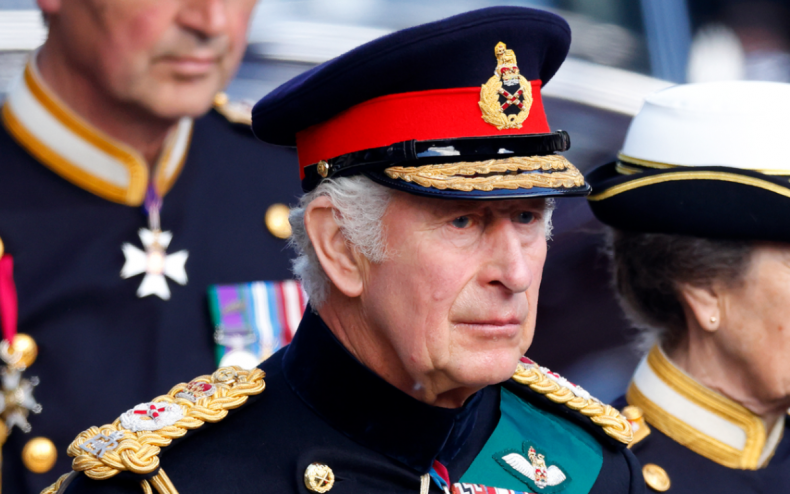 The Sunday Times previously estimated the queen had a personal fortune in the region of £370 million ($433 million) which excluded institutional property associated with the monarch such as palaces, the crown jewels and public income from the U.K. government.
According to Newsweek's calculations, if the 40 percent estate tax was applied, King Charles III would have had to hand over an estimated £148 million ($173 million) to the government.
His exemption has been the source of some debate in recent days, with several anti-monarchist groups speaking out in opposition to the move.
However, the debate among some of the new King's subjects on social media appears a little more complex. In a thread posted to Mumsnet by bluejay5, users spoke up from both sides of the argument.
Bluejay5, who appears to be based in U.K., was among those to hit out at the rules, calling it part of a "rigged system" and slamming the exemption in light of the current cost-of-living crisis being faced by many.
"While the rest of us commoners are taxed to within an inch of our lives, struggling to heat our homes, a few select individuals who are innately better than any of us towns folk get to keep their wealth and see their generations become richer and richer," they wrote.
Another user, Flyaway, echoed those sentiments, writing: "In a country where I don't know how many children are living in poverty, it's an absolute disgrace."
Carproblem was similarly opposed, branding the exemption "absurd," adding "the royal family are an utter anachronism anyway and I'm pretty sure Charles will be the last 'king.'"
Not everyone was quite so opposed to the plans though. Wibblewobbleball insisted Charles could not be held to the same standards as he inherited his estate "as a sovereign not a normal member of society."
"How can he be expected to pay inheritance tax on things like palaces? He actually surrendered all his income when he became king, in return for the sovereign grant which is about 30% of that income."
ClocksGoingBackwards also noted "it doesn't all belong to him. It belongs to the crown. If he doesn't have the right to destroy or sell it, he shouldn't be paying tax on it."
Userg1234, meanwhile, felt it wasn't the time or place for such a debate, responding: "There is always the right to discuss the monarchy but right now? People are upset."
They added: "It is clear that there is no appetite for a Republic. The sheer numbers of people that are attending, the response to her death ... Sorry but people need to accept we have a king."
Lemmein disagreed with that sentiment though, replying: "It's getting a bit boring being dictated to what we can discuss because the flag-s******s are 'upset.' If words on a screen, about people you don't know, are too upsetting, maybe the internet isn't for you?"
Eldora concurred, commenting: "Now is the perfect time to talk about these things but you want people to shut up and forget it."
Among the fiery back-and-forth, however, Iamnotthe1 argued that those voicing concern over the estate tax exemption during a time of national crisis in the U.K. were focusing on the wrong target.
"I can't get het up about the King following the rules about inheriting as a sovereign rather than an individual when far more tax is being dodged and avoided by large businesses every year," they said.