Pep Guardiola: This Is How I'll Treat Manchester United Manager Jose Mourinho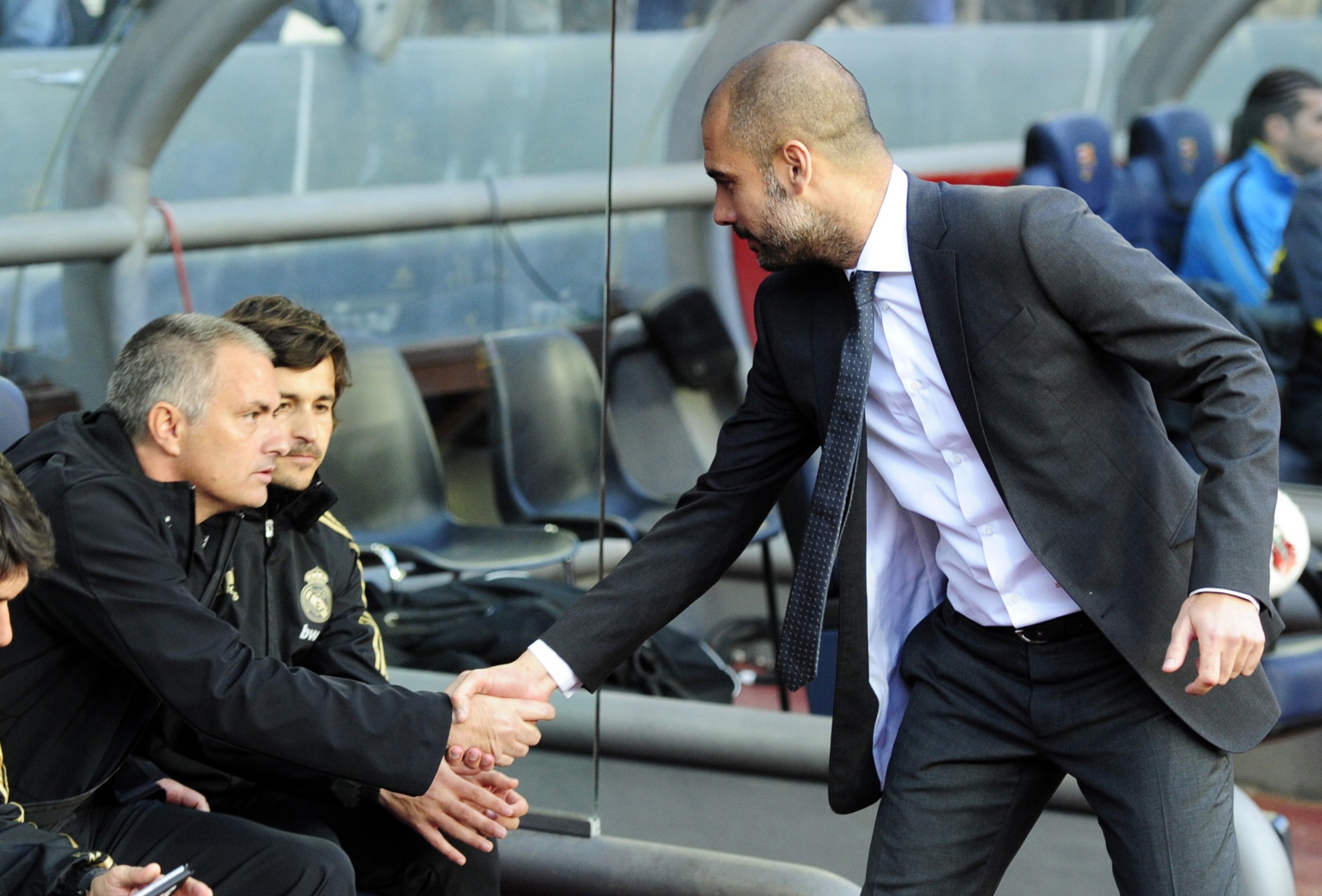 Manchester City manager Pep Guardiola has refuted suggestions he has any lingering problems with Jose Mourinho, promising to shake the Manchester United manager's hand when the two meet for the first time since their rivalry in La Liga.
City and United were scheduled to play in a pre-season friendly as part of the International Champions Cup on Monday, but the match was called off on Monday morning due to the state of the Bird's Nest Stadium pitch, following torrential downpours in the city.
Guardiola, though, said he would put his and Mourinho's sometimes acrimonious rivalry behind him.
"Of course I will shake his hand. Why shouldn't I? We are polite guys. I want to win. So does he," Guardiola said.
Mourinho agreed. "Of course I will shake his hand," he said.
"I worked with him for three years at Barcelona. We have managed teams against each other and we are very professional. My relationship with him is normal."
That normal relationship included a memorable press conference from Guardiola prior to the 2011 UEFA Champions League semi-final between Real Madrid and Barcelona, in which the Spaniard exploded at Mourinho, sarcastically calling him the "f****** boss, the f****** man."