Manchester City: How Pep Guardiola Can Rebuild Premier League Title Challenge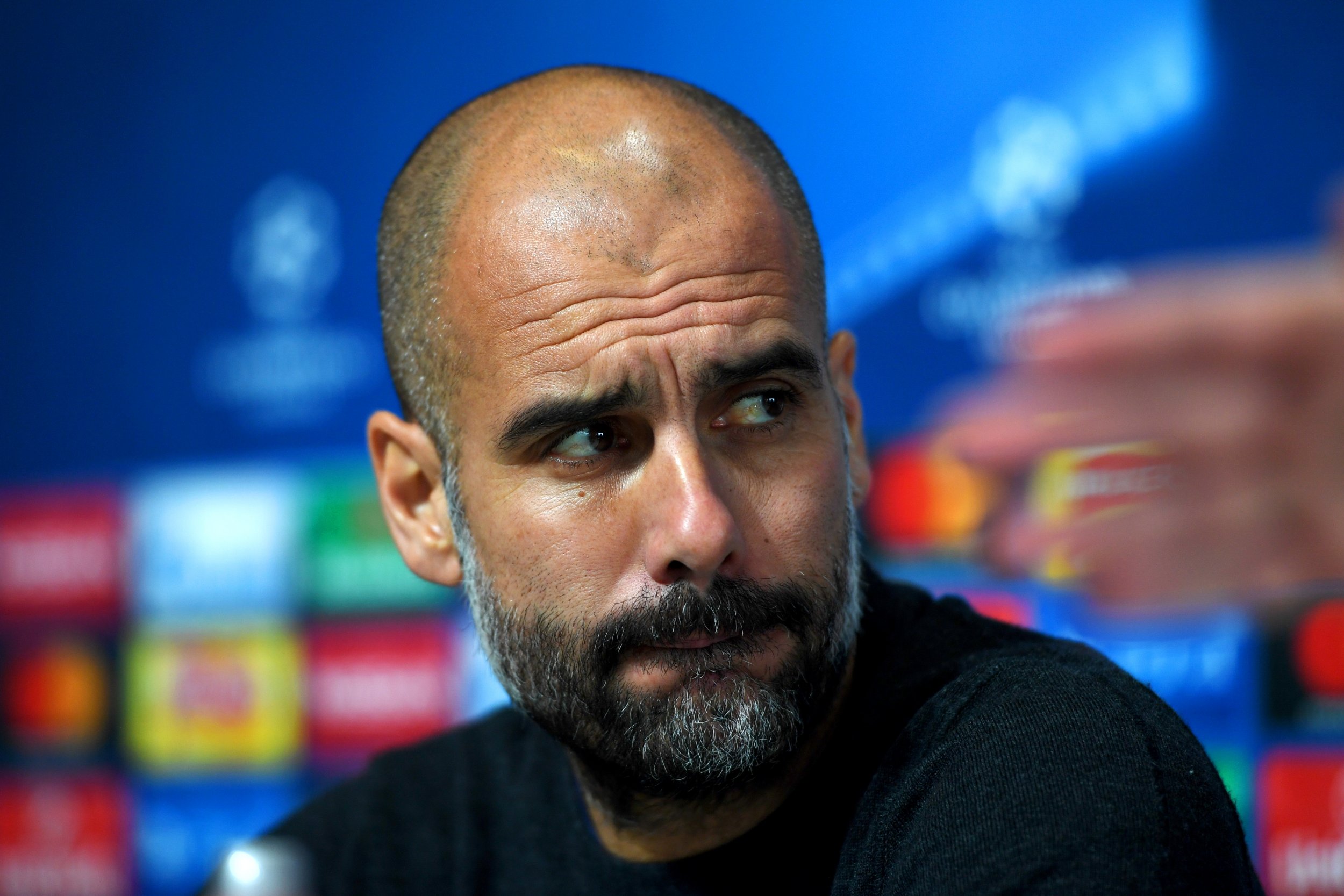 As the busy Christmas period approaches, Pep Guardiola finds himself in an unusual position.
The Manchester City manager is craning his neck up at three teams above him in the English Premier League—Arsenal, Liverpool and Chelsea.
City's defeat against Chelsea at Etihad Stadium on Saturday extended a winless run in the league at home that now stretches back more than two months, and also exposed faults within Guardiola's much vaunted tactical set-up.
Away form means that City are still very much in the title race, for the moment, four points off Chelsea. But they must sort out these problems in order to not slip further behind as the new year begins.
Sort out the home form
City have not won at Etihad Stadium in the English Premier League since September 17 against Bournemouth.
That run includes draws with Everton, Southampton and Middlesbrough, plus the defeat to Chelsea, with City's away league form keeping them in the title race.
Guardiola is hardly unused to facing teams that pack 10 outfield players behind the ball—at Barcelona and Bayern he regularly dominated, and sometimes monopolized, possession.
The difference in the Premier League is that even mid-table and lowly teams possess attacking firepower and intent, and clinical forwards. So while Barcelona and Bayern could afford to miss chances in the knowledge they would not be punished, Guardiola's City has been found out in this respect, so far.
Against Everton in October, City had 73 percent of possession and 19 shots compared with Everton's three, but had to rescue a point following Romelu Lukaku's clinical finish.
There was a similar story against Middlesbrough on November 5. City had 71 percent of the ball and 25 shots, but was punished by an injury-time equalizer.
It should come as little surprise then that against the Premier League's best counter-attack, City's profligacy was magnified. Kevin de Bruyne produced one of the misses of the season, and Chelsea, having weathered City's pressure and possession to the damage of just a single goal, struck ruthlessly three times.
Guardiola cannot expect City's away form to stand up immaculately and carry it to the title. He needs more goals at home.
Provide some competition for Claudio Bravo
In the early weeks of the season Bravo was making monumentally visible errors, charging from his goal. The mistake against Chelsea for Willian's go-ahead goal was more subtle, but in its own way more worrying. The Brazilian's shot was precise enough, but close enough to Bravo that a dive may have stopped it. Instead, the Chilean watched it zip past him to give Chelsea a lead it would not relinquish.
Bravo is not Guardiola's biggest issue but a shaky defense needs a commanding goalkeeper behind it to restore or at least bolster confidence. For his faults—and he is at Torino in Serie A for perceived poor distribution—Joe Hart was a constantly loud presence behind his back four, as well as an excellent shot-stopper.
If Guardiola does not want to recall Hart, then perhaps he needs to consider a goalkeeper in January to provide better competition for Hart than current backup Willy Caballero.
Buy quality defensive reinforcements
What was most striking about Chelsea's three goals on Saturday lunchtime was their simplicity. For the first, one pinpoint long ball from Cesc Fabregas was enough for Diego Costa to out-muscle Nicolas Otamendi. For the second, a sharp turn by Costa on the halfway line, followed by an accurate through-ball, let Willian in on goal. The third resulted from another long ball down the left wing from Marcos Alonso to Eden Hazard.
Three passes and three goals from just four shots on target in the game for Chelsea. Guardiola's Barcelona and Bayern teams were built to attack, but always maintained control of a game. At the Etihad Stadium on Saturday, as soon as City had to chase the game it appeared to cede that control.
And the individual defenders are not good enough to make up for systemic lapses. Otamendi was overpowered, while Aleksandar Kolarov was embarrassed for pace and effort by Hazard. John Stones' mistakes have been well documented. Guardiola's powers of adaptation are undervalued, possibly because he has to use them so rarely and so subtly. But they are needed to stop City leaking goals.