Pep Guardiola: Manchester City Manager Makes Admission About Premier League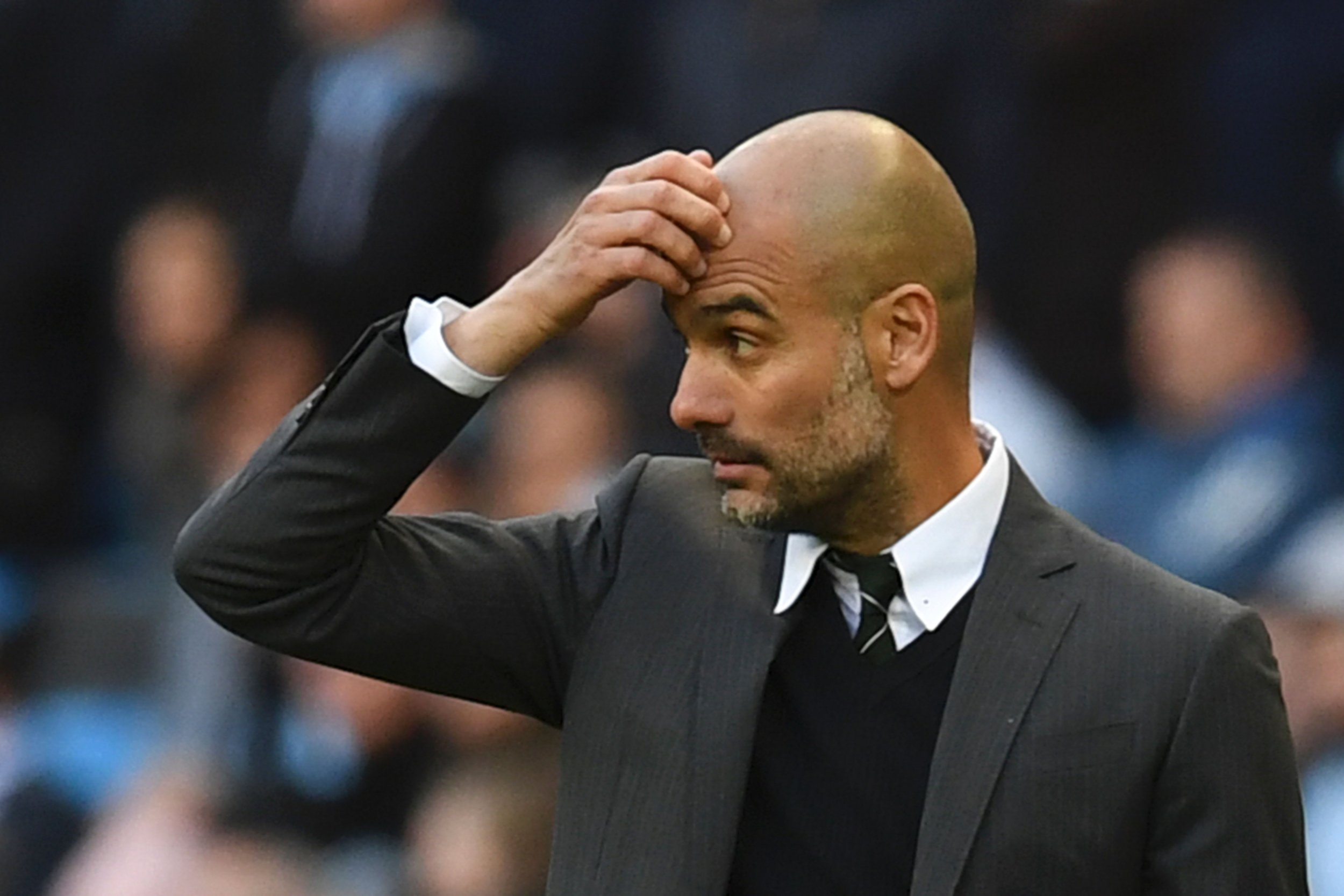 Manchester City manager Pep Guardiola has acknowledged for the first time that the pace of the English Premier League has taken him by surprise.
Guardiola, who arrived at City from Bayern Munich in the summer, is in the joint-worst run of form of his managerial career. His side has failed to win in six games in all competitions. The six-game period includes a 4-0 defeat at Barcelona, his former club, in the UEFA Champions League.
"Our last few games have been tough. If you are winning a game 3-0 in the last 15 or 20 minutes you can have more control and it gets a little easier," Guardiola said.
"But we were playing 10 against 11 against Barcelona, it's physical and tough in the Champions League. After that there was the game against Southampton, when we made a mistake to go behind.
"Three days after Manchester United it is West Brom, then Barcelona and they are so important as well. I am still learning about football in this country.
"Even when we were winning 10 games in a row I felt we had to make a lot of effort to win those games. You cannot win any game here without spending a lot of energy.
"I am still learning how the team reacts to winning and not winning, to playing at home after a Champions League game and I am pretty sure I need time."
Guardiola won the Bundesliga with Bayern in each of his three seasons in charge of the Bavarian club, and went unbeaten with City up until October 2 when Tottenham Hotspur outplayed his side in a 2-0 victory at White Hart Lane.
City plays Manchester United in the season's second Manchester derby at Old Trafford on Tuesday evening, in the League Cup round of 16.