Nick Lachey on Hosting Netflix's 'Perfect Match' Without Wife Vanessa
Nick Lachey has opened up to Newsweek about hosting new Netflix series Perfect Match without his wife, Vanessa Lachey.
The couple, who married in 2011, present a number of dating shows on the streaming platform together, including Love Is Blind and The Ultimatum: Marry or Move On.
For Perfect Match, the show which is bringing back a number of past Netflix stars for another shot at love, Lachey, 49, is hosting by himself, though he is amongst some personalities that he is familiar with.
The most famously single stars of the Lachey-fronted shows Love Is Blind and The Ultimatum have traveled to a tropical paradise in an attempt to find romance, alongside famous faces from Too Hot To Handle, The Mole, Selling Tampa, Sexy Beasts and The Circle.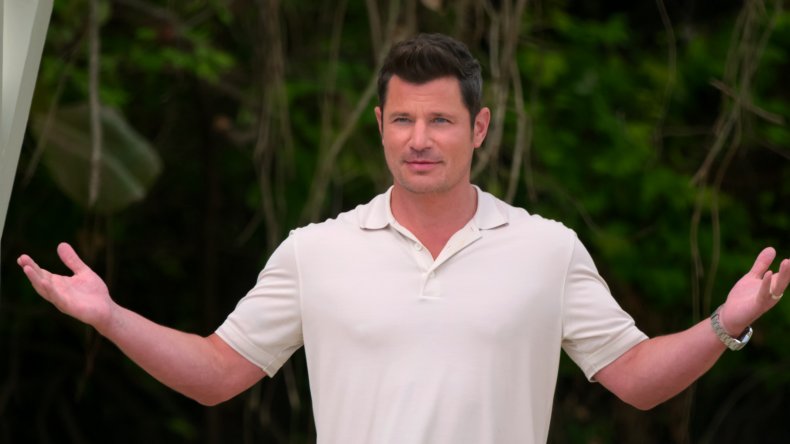 Speaking ahead of the show's launch on February 14, Lachey told Newsweek that there are pros and cons to taking on a hosting role by himself, as opposed to with his spouse.
Lachey, who has hosted shows like NBC's The Sing-Off and Nickelodeon's America's Most Musical Family by himself in the past, said: "Fortunately I've hosted show by myself before but...in a love/dating format I never really have, and [Vanessa and I] have done Love Is Blind and The Ultimatum together."
"When you're working together you kind of riff off each other, you have a back and forth, a bit of yin and yang, and we work together really well like that," he added of his wife, who he shares sons Camden, 10, and Phoenix, 6, and daughter Brooklyn, 8, with.
Revealing the parts of a presenting gig that are easier to do solo, Lachey explained that he didn't have to "worry about stepping on someone's toes" or "them getting a word in," adding: "It's just kind of your ship to drive and you get to do it."
"I love working with my wife but I've enjoyed this opportunity to step out and do it on my own as well," added Lachey.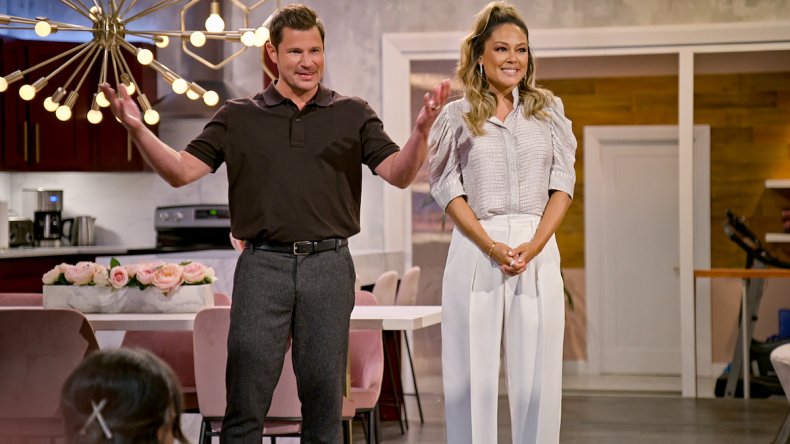 Luckily for the Lacheys, and fans, it won't be long before the couple are reunited for hosting duties as Love Is Blind's executive producer Chris Coelen confirmed to Newsweek last year that filming for Season 4 was already underway.
Meanwhile on Perfect Match, fans will watch as famous contestants like Francesca Farago, Shayne Jansen, Chloe Veitch and Joey Sasso form relationships and couple up with the co-star they think they have the best connection with.
As they compete in a series of games and challenges, overseen by host Lachey, one duo each episode will be deemed the most compatible couple, and this couple will then hold the power.
The most compatible couple will play matchmaker, breaking up other pairs and sending them on dates with brand-new singles they'll invite to the villa.
Whether they end up creating better matches or complete chaos, the stakes are high in this journey of strategy and dating, as only one couple will be crowned the Perfect Match at the end of the season.
The first four episodes of Perfect Match are available to stream on Netflix now. Episodes 5 - 8 will follow on Tuesday, February 21, and the final four episodes will be released on February 28.