Is Pete Buttigieg Running for President? Indiana Mayor Plans 'Special Announcement'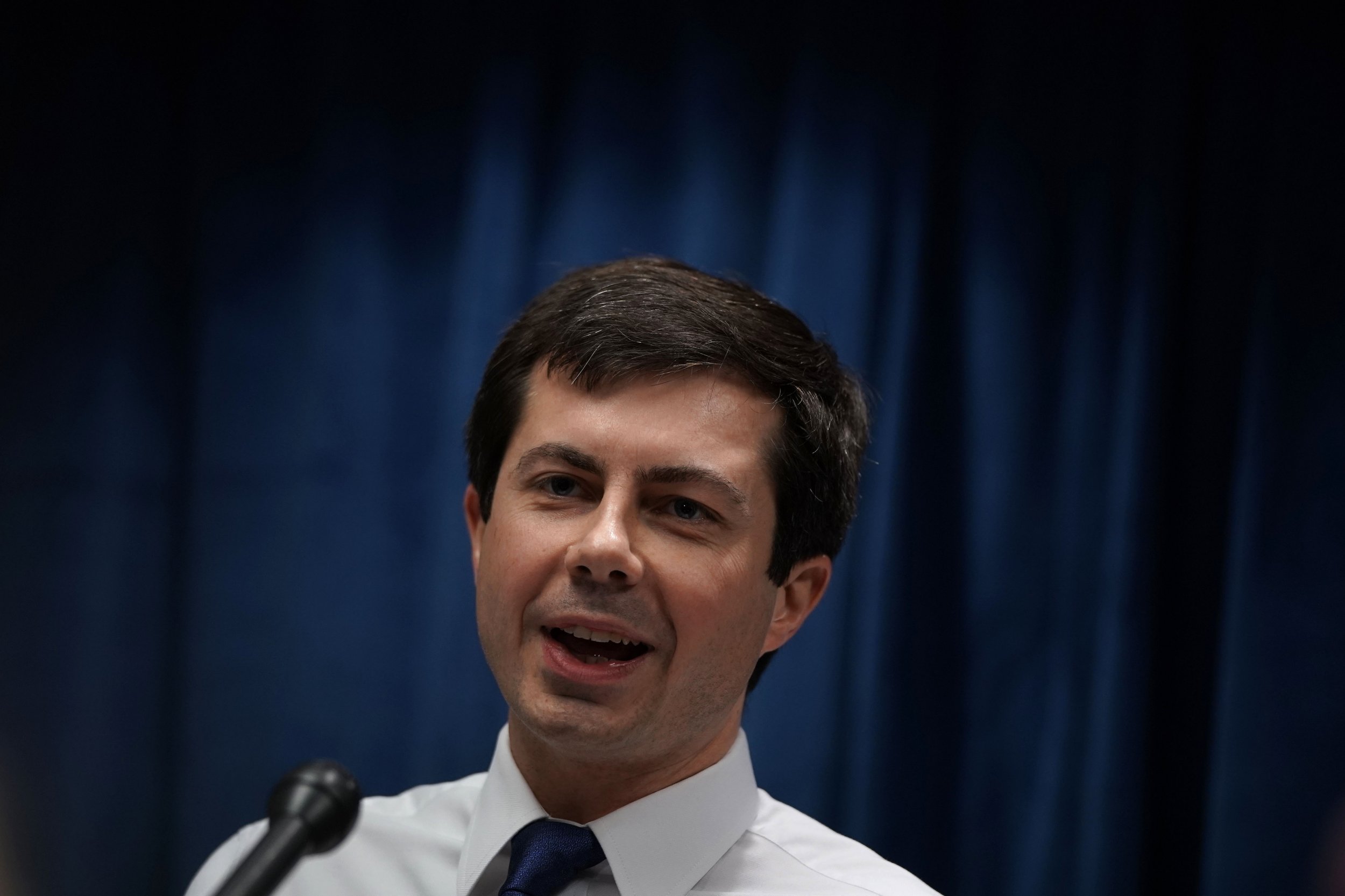 Mayor Pete Buttigieg of South Bend, Indiana, gave the strongest hint yet that he will formally enter the 2020 presidential race as a candidate for the Democratic nomination.
In a video posted to Twitter on Thursday morning, Buttigieg said he had a "special announcement" to make in his hometown on April 14, about four months after he launched an exploratory committee.
Since forming that committee, Buttigieg has made regular headlines with his media appearances, substantially increased his national profile, raised millions of dollars for a potential campaign and established himself as a candidate to watch.
Buttigieg, 37, is gay, a veteran of the war in Afghanistan, was educated at Harvard and Oxford and is a popular local politician in his city.
"Our first hurdle was simple," Buttigieg says in the video, before making light of people's struggle to say his surname, which is pronounced "boot-edge-edge."
"Now, so many more people know what we're about. We've listened as you've shared your stories and your ideas. Your vision for our future and your expectations for your political leaders. And it's clear people want a new direction for America. But it's not just about winning an election. It's about winning an era."
He continued, "So if you're ready to make our politics more honest, to fix our democracy, to defend racial justice, to look to the future, to bring generations together, join us April 14, South Bend."
Buttigieg would enter a diverse field of candidates in the race, which so far includes Senators Kamala Harris, Elizabeth Warren, Cory Booker and Bernie Sanders; ex-Representative Beto O'Rourke; and ex-Housing and Urban Development Secretary Julian Castro, among others.
An Emerson poll of likely Iowa caucusgoers toward the end of March put Buttigieg in third place, behind former Vice President Joe Biden in first and Sanders in second. Buttigieg secured 11 percent of the vote, Sanders 24 percent and Biden 25 percent.
Reflecting on Hillary Clinton's loss to Donald Trump in 2016, Buttigieg has said he thought the Democratic campaign focused too much on the man they were trying to defeat.
"I think one of the things we did wrong in 2016 is...that our entire message became about him," Buttigieg told Newsweek in an interview in March.
"And a lot of people at home, in places like South Bend, were saying: 'Well who's talking about me?'" he said.
He went on: "I think in many ways, while of course we stand up to the president when he does something wrong, we engage in policy debates, and [in] most of the battles, for the most part, the message and the competition is not about him, it's about America and where this country is headed.
"And it's about a vision of what our country is going to look like in the future. He doesn't seem too interested in the future. But I'm thinking a lot of what will happen in 2054 when I am the current age of the current president, and the kind of world we're building for that moment."
He said, "It's just a completely different conversation and a completely different set of priorities than what you have coming out of the White House right now."