Pete Buttigieg has jumped to third place in a new poll of the Iowa caucus released Sunday, which ranked support for Democratic 2020 presidential candidates.
Taking 11 percent, Buttigieg, who is the mayor of South Bend, Indiana, still trailed former Vice President Joe Biden and Senator Bernie Sanders from Vermont, who took 25 percent and 24 percent, respectively, in the survey conducted by Emerson Polling, The Hill reported. But the poll suggests a strong surge in interest in the 37-year-old mayor after numerous high-profile media appearances over the past couple months.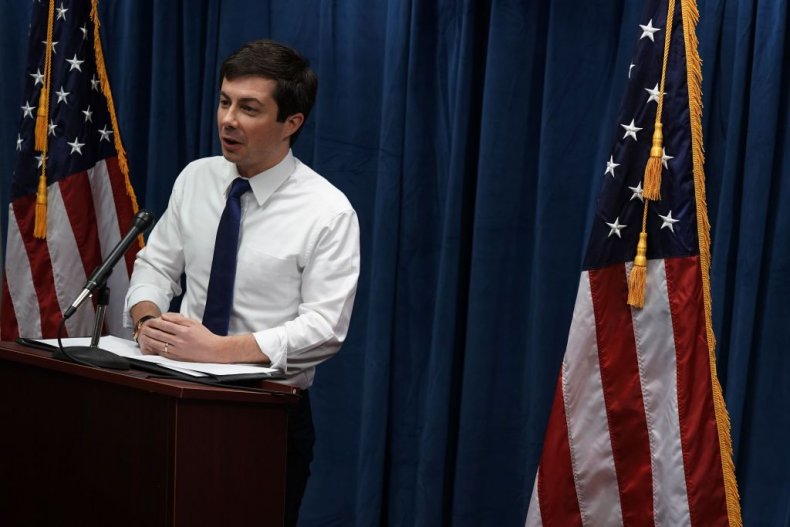 Senator Kamala Harris was the only other candidate to rank in the double digits, trailing Buttigieg by 1 percent. According to other nationwide polls, the South Bend mayor still has a long way to go however. A summary by Real Clear Politics give Buttigieg an average of 1.3 percent among Democratic voters. Biden leads nationally with an average of 29.4 percent and Sanders trails not too far behind with 23.4 percent. However, Emerson's January polling in Iowa had Buttigieg at 0 percent, meaning his profile has increased dramatically in a few months.
Representatives from Buttigieg's team declined Newsweek 's request for comment on the new poll.
"The biggest surprise in this poll is Mayor Pete, last week we saw him inching up in our national poll, and now he's in double digits in Iowa, America is going to be asking who is 'Mayor Pete'?" Spencer Kimball, Director of the Emerson Poll, told The Hill .
Although Buttigieg has not formally declared his candidacy, only having formed an exploratory committee thus far, he passed the 65,000 donor threshold earlier this month to participate in the Democratic presidential debates. An editorial published by CNN on Friday hailed Buttigieg as the "hottest candidate in the 2020 race right now," comparing the enthusiasm surrounding him to that for Barack Obama when he first ran for president in 2008.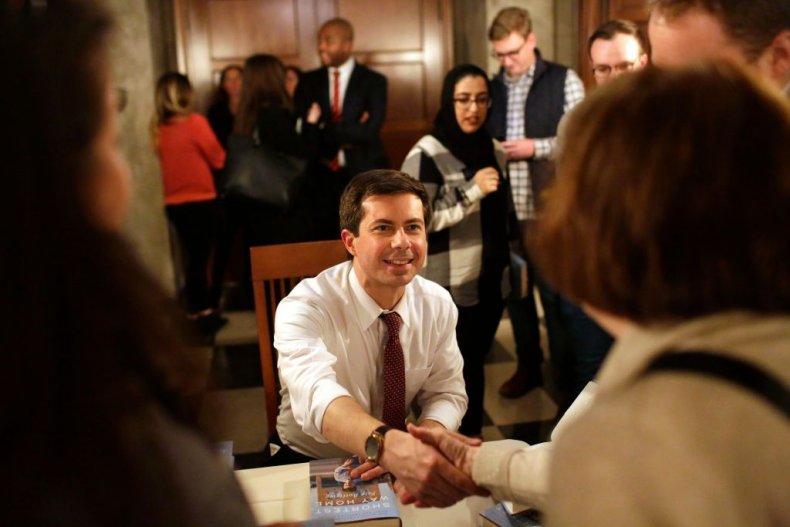 Many have said Buttigieg's presidential ambitions are a long shot. But he recently told Newsweek in an interview that he would run to win.
"There are a lot of interesting candidates or potential candidates emerging, but the fact that you have such a broad and such a deep field demonstrates that people in the party and people in the country want to see a lot of options," he said. "But I also think a broad field favors newcomers and underdogs, and I also think the more people there are in this conversation the better. "