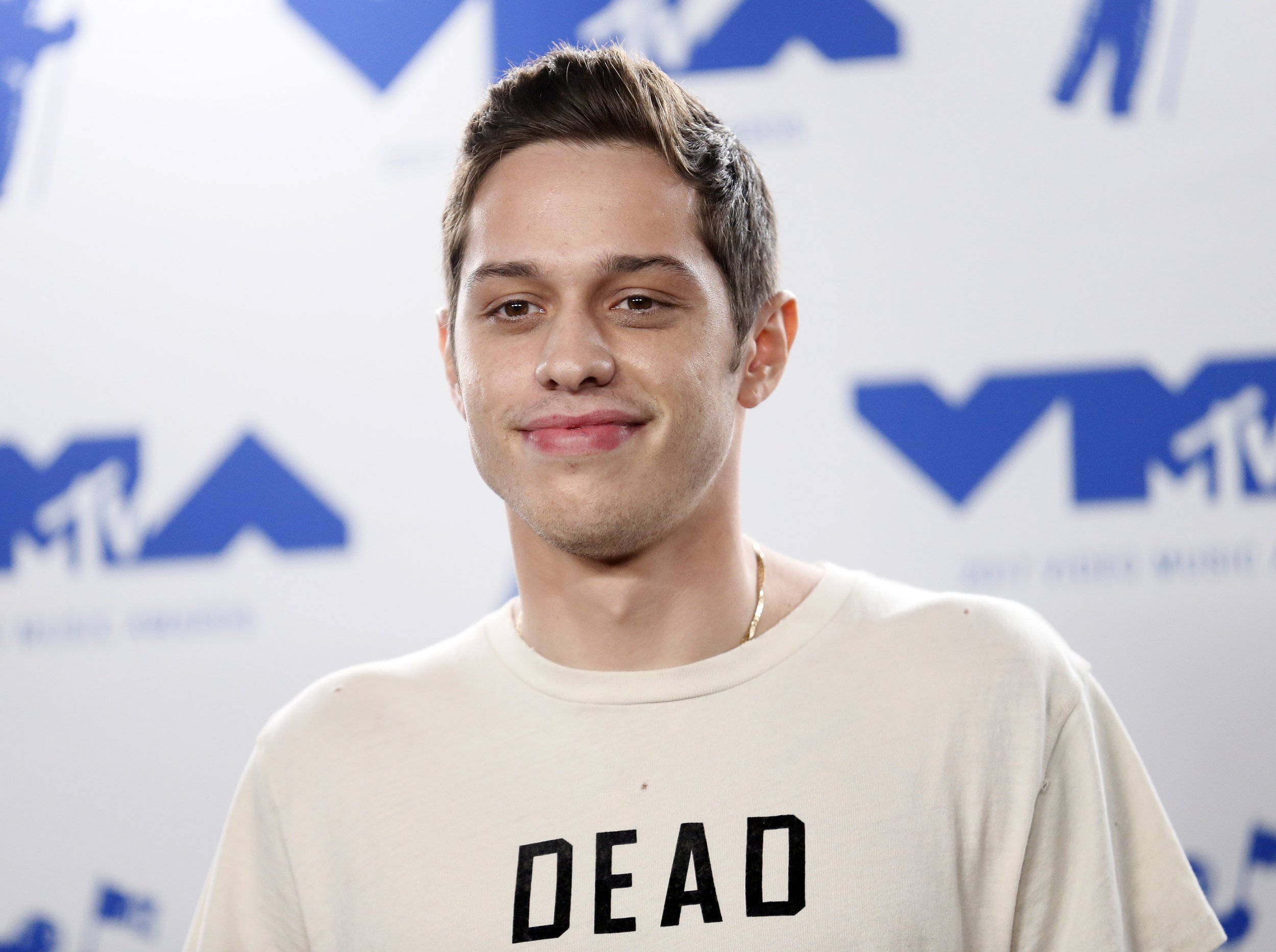 Saturday Night Live star Pete Davidson called out fans Thursday following remarks that suggested he can't be in a romantic relationship due to his borderline personality disorder (BPD) diagnosis.
Davidson, 24, has been at the center of the rumor mill after news broke that he was "casually dating" singer Ariana Grande, 24. This was announced shortly after she confirmed the end of her two-year relationship with rapper Mac Miller on May 10, which reportedly concluded sometime after Coachella in April. Speculation surrounding Grande and Davidson's relationship has drawn a wave of backlash from some fans, who have ultimately slammed Davidson because he suffers from mental illness.
"Normally I wouldn't comment on something like this cause f*** you. But I been hearing a lot of 'people with BPD can't be in relationships' talk. I just wanna let you know that's not true," Davidson wrote via his Instagram story Thursday. "Just because someone has a mental illness does not mean they can't be happy and in a relationship. It also doesn't mean that person makes the relationship toxic. Everybody is different and there are a lot of treatments for mental illnesses and I have done/am doing all of them."
Davidson's comments come on the heels of remarks Grande made Wednesday in defense of their newly formed relationship. After a fan argued via Twitter that Grande and Miller's breakup is the "most heartbreaking thing happening in Hollywood," she revealed that her relationship to the "My Favorite Part" rapper was "toxic" and "scary."
Davidson was diagnosed with borderline personality disorder in December 2016, but he first shared the news in October 2017. "I've been a pothead forever," Davidson said on the "WTF With Marc Maron" podcast at the time. "Around October [or] September last year, I started having mental breakdowns where I would, like, freak out and then not remember what happened after. Blind rage. I never really did any other drugs, so I was like, 'I'm gonna try to go to rehab. Maybe that'll be helpful."
Doctors initially suggested he "might" be bipolar. However, he suffered from another mental breakdown two months later, which caused him to place blame on his use of weed once again. He quit using the drug for good, but he still experienced similar feelings. He was diagnosed by a psychiatrist with BPD three months later, and he currently takes the proper medication to manage his symptoms.
Davidson first met Grande when she hosted SNL in 2016. Prior to his association with the "No Tears Left To Cry" singer, he was in a relationship with comedian Larry David's eldest daughter, Cazzie David. "We're not together anymore," he said on Complex's Open Late with Peter Rosenberg on May 17. "Very talented girl, she'll be great and she'll be fine. Yeah, I think she'll be okay."