Who Is Peter A. Cahill? Former Sen. Klobuchar Assistant Is Judge in George Floyd Case
The judge assigned to the cases of the four police officers charged with the killing of George Floyd, which sparked global protests and raised questions about race in America, once dismissed charges faced by organizers of a massive Black Lives Matter protest.
In 2015, Judge Peter A. Cahill dismissed misdemeanor charges linked to trespass, unlawful assembly and disorderly conduct faced by 11 organizers of the protest which took place at the Mall of America in Bloomington, Minnesota, in December 2014, The Star Tribune reported.
Cahill's ruling was described as an "an extremely significant decision for free speech" by Jordan Kushner, who represented four of the 11 organizers. One organizer, Nekima Levy-Pounds, said after the decision: "We stand vindicated today," according to a December 2015 report by the paper.
After graduating from the University of Minnesota School of Law in 1984, Cahill started his career as a public defender, according to his biography on the Minnesota judicial branch's website.
He was also chief deputy to Minnesota Senator and former Democratic primary candidate Amy Klobuchar, when she ran the Hennepin County attorney's office. He was appointed a judge in 2007 by the former Governor Tim Pawlenty, a Republican.
Cahill is known for being decisive, according to the Star Tribune. Last year he sentenced Kenneth Lilly, of St. Paul, to seven years in prison for shooting a school bus driver. He also handed down a 24-year sentence to Thomas Incantalupo, a former ice skating coach, after he was convicted of repeated sexual assaults on a student between 14 and 16 years of age, the paper reported.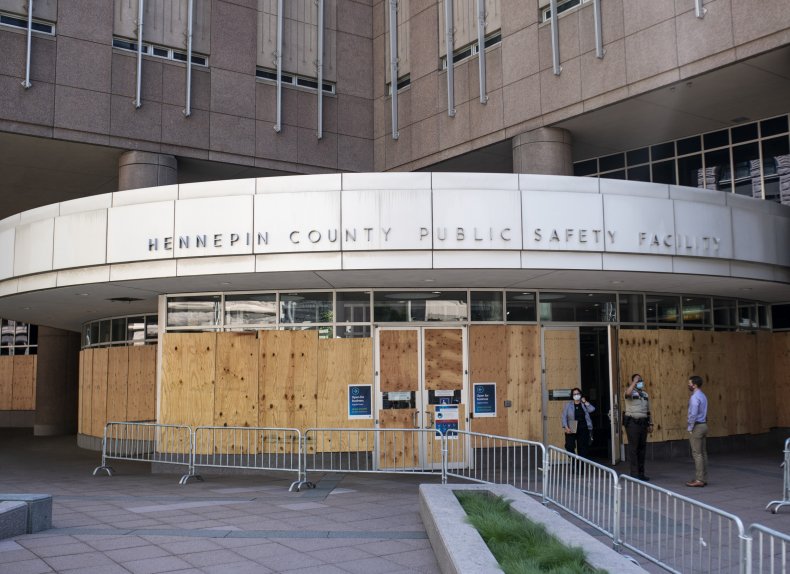 Assistant Chief Judge Toddrick Barnette assigned Cahill the case of Floyd's killing which will face global scrutiny when the first hearing takes place on June 29.
Defense lawyers have 10 days to file to remove Cahill but would have no say in who replaced him and would be unable to remove his replacement, the Star Tribune reported.
Derek Chauvin, who pinned his knee on Floyd's neck for almost nine minutes, has been charged with second-degree manslaughter, and second-degree murder. On Monday, Chauvin appeared via videolink at the Hennepin County Courthouse in Minneapolis, Minnesota, where unconditional bail of $1.25 million was set.
The cases against him and three other officers, J. Alexander Kueng, Thomas Lane and Tou Thao, charged with aiding and abetting Floyd's death, are listed on separate dockets but could all be combined, The New York Times reported.
The case has sparked demonstrations around the world and fueled a debate about race in America and a reexamination of monuments across the country linked to racism and colonialism.