Peter Capaldi and Steven Moffat Criticize Plans to Reveal BBC Stars' Salaries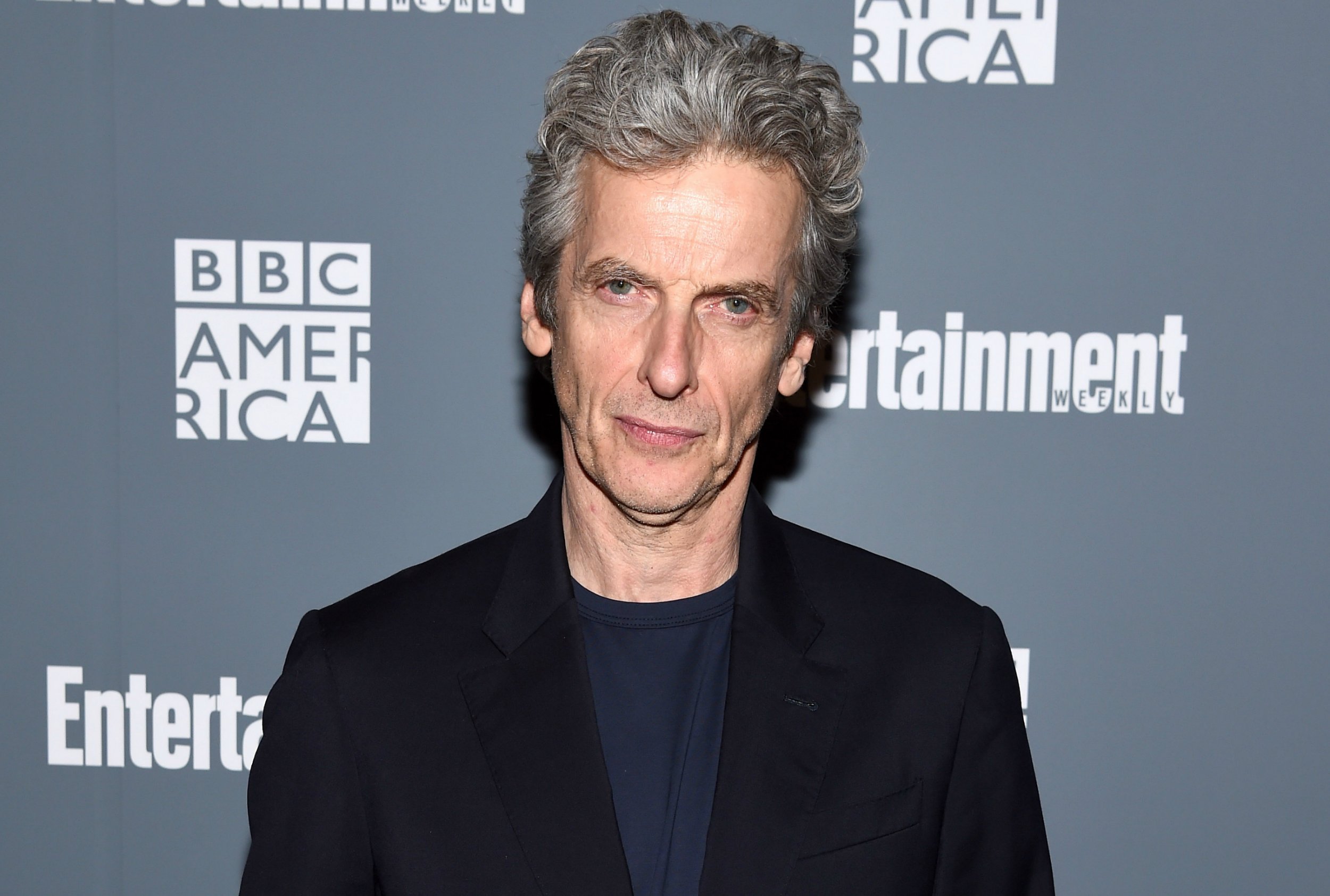 Doctor Who's Peter Capaldi and executive producer Steven Moffat have attacked plans to reveal the salaries of BBC stars earning over £150,000 ($185,000).
The actor—who, earlier this year, was outspoken about the BBC's treatment of Who in an interview with Newsweek—said the proposal threatened to "dismantle" the broadcaster.
In September, Culture Secretary Karen Bradley announced the BBC's next royal charter would include a clause making it compulsory to disclose the salaries of its top-earning stars. Currently, the BBC is only obligated to reveal the pay of executives earning over £150,000.
The changes will affect popular personalities, including talk show host Graham Norton and Match of the Day presenter Gary Lineker.
"It's people just embarking upon attacking the BBC for no particular reason, other than they'd like to dismantle it because it is powered by an ethos of artistic spirit, ambition and intelligence that is no longer fashionable," Capaldi told the Press Association (via Yahoo).
Capaldi is one of the most prominent stars in the BBC schedule due to his role on hit sci-fi drama Doctor Who.
Interestingly, his defense of the BBC comes months after he criticized the broadcaster for its scheduling of Doctor Who's last season in the fall of 2015. "The BBC is an incredible organization, but...sometimes people there think: 'That's looking after itself.' And it's not being looked after. I think maybe their eye was taken off the ball, or the show was seen as a thing they could just push around. It's not. It's a special thing," he told Newsweek.
Showrunner Moffat, who is also creator of the hit Benedict Cumberbatch-starring Sherlock, said the changes were "intrusive, invasive nonsense."
"How is the BBC supposed to compete with everybody else providing entertainment if they're not allowed to pay people properly, if they're under a ridiculous level of scrutiny?" said Moffat. "It's not fair and it's not reasonable and I don't like it."
Moffat's comments echo that of of the BBC, which previously said that being forced to disclose its stars' salaries would open up talent to being poached by rival broadcasters.
The BBC Trust's outgoing chairwoman Rona Fairhead said: "We don't agree with the government on everything and are disappointed with the decision on the disclosure of presenters' pay. We don't believe this is in the long-term interests of licence-fee payers."
Some BBC stars, however, have backed the proposed changes. Strictly Come Dancing presenter Claudia Winkleman said she was "all for" having her salary disclosed because they are "working for the public."
Peter Capaldi and Steven Moffat Criticize Plans to Reveal BBC Stars' Salaries | Culture