Peter Navarro to Represent Himself in Lawsuit Against Jan. 6 Panel
Peter Navarro, a former White House trade adviser under Donald Trump, plans to represent himself in a lawsuit against the House panel investigating the January 6 attack. He made the announcement while revealing he has been served a grand jury subpoena by prosecutors probing the Capitol riot.
Navarro has been summoned to testify to a grand jury in a draft lawsuit he plans to file fighting the contempt charge he faces for refusing to comply with the subpoena issued by the House Select Committee investigating the insurrection.
The filings say that on May 26, two FBI special agents "banged loudly" on Navarro's door to present him with a "fruit of the poisonous tree" subpoena.
Navarro said the new subpoena is demanding he testifies on June 2 and present all documents related to the previous subpoena he was issued by the House panel, as well as any communications he had with Trump and his counsel.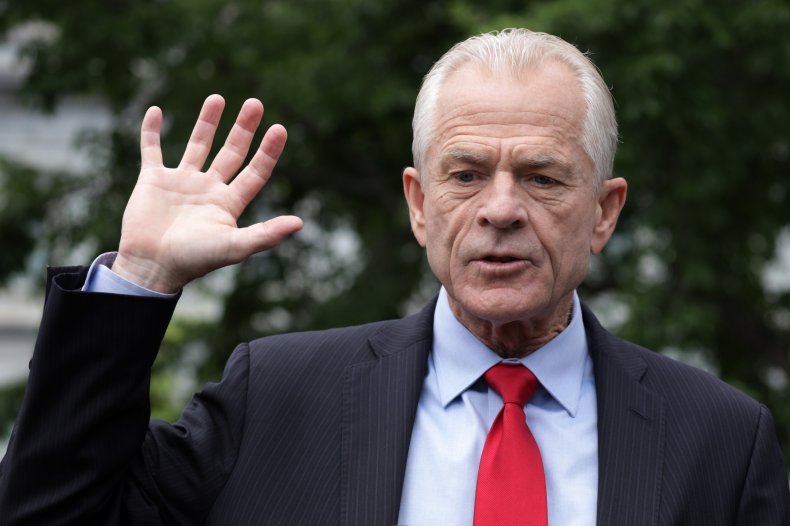 The lawsuit also states that Navarro plans on representing himself in the legal challenge, as he may have to spend in excess of $100,000 if he hires a lawyer.
"Alternatively, as I have chosen, I must do the legal work pro se [on one's own behalf] and thereby pay the substantial opportunity costs of the time I must use by writing this brief and representing myself."
Navarro, along with ex-Deputy Chief of Staff for Communications Dan Scavino, was held in contempt in April for defying the congressional subpoena,
The January 6 panel said the subpoena was issued to Navarro after he admitted in public, including in his book In Trump Time, that he was part of a team of Trump's inner circle who planned on pressuring then Vice President Mike Pence to stop the certification of the 2020 election results.
As with a number of other allies of the former president, Navarro refused to comply with the House subpoena, citing executive privilege.
However, the Supreme Court rejected Trump's attempt to block the release of hundreds of documents to the January 6 panel using executive privilege, paving the way for the argument to be rejected elsewhere.
The privilege can only be invoked by a former president if the incumbent allows it, which Joe Biden decided would not be in the "best interests" of the country.
Former White House adviser Steve Bannon, who Navarro said played a key part in the "Green Bay Packers Sweep" strategy, was charged with contempt of court last year for refusing to comply with a congressional subpoena while citing executive privilege.
In his draft lawsuit, Navarro argued that the executive privilege invoked by Trump is "not mine or Joe Biden's to waive."
"Rather, as with the Committee, the U.S. Attorney has constitutional and due process obligations to negotiate my appearance before the Grand Jury not with me but rather with President Trump and his attorneys," Navarro added.
"I am bound by privilege to fail to comply with this Grand Jury Subpoena absent these negotiations and guidance from President Trump."
Navarro faces up to a year in jail and a $100,000 fine if he is charged with contempt of court by the Department of Justice.
Navarro said that as he is 72 years old, with life expectancy in the U.S. around 76, a one-year prison term would "constitute over 25 percent of my remaining expected life while a $100,000 fine would be equivalent to a significant fraction of my wealth for retirement."
Speaking to USA Today, Navarro said he is filing his lawsuit as he does not want to submit to the "coercion of a kangaroo committee."
He added: "This case ultimately is about whether partisans in Congress are free to weaponize their investigatory powers—I think not—as well as the critical role that executive privilege and testimonial immunity play in ensuring effective presidential decision-making."
Navarro has been contacted for further comment.