Petition Calling for de Blasio's Resignation Reaches Over 50,000 Signatures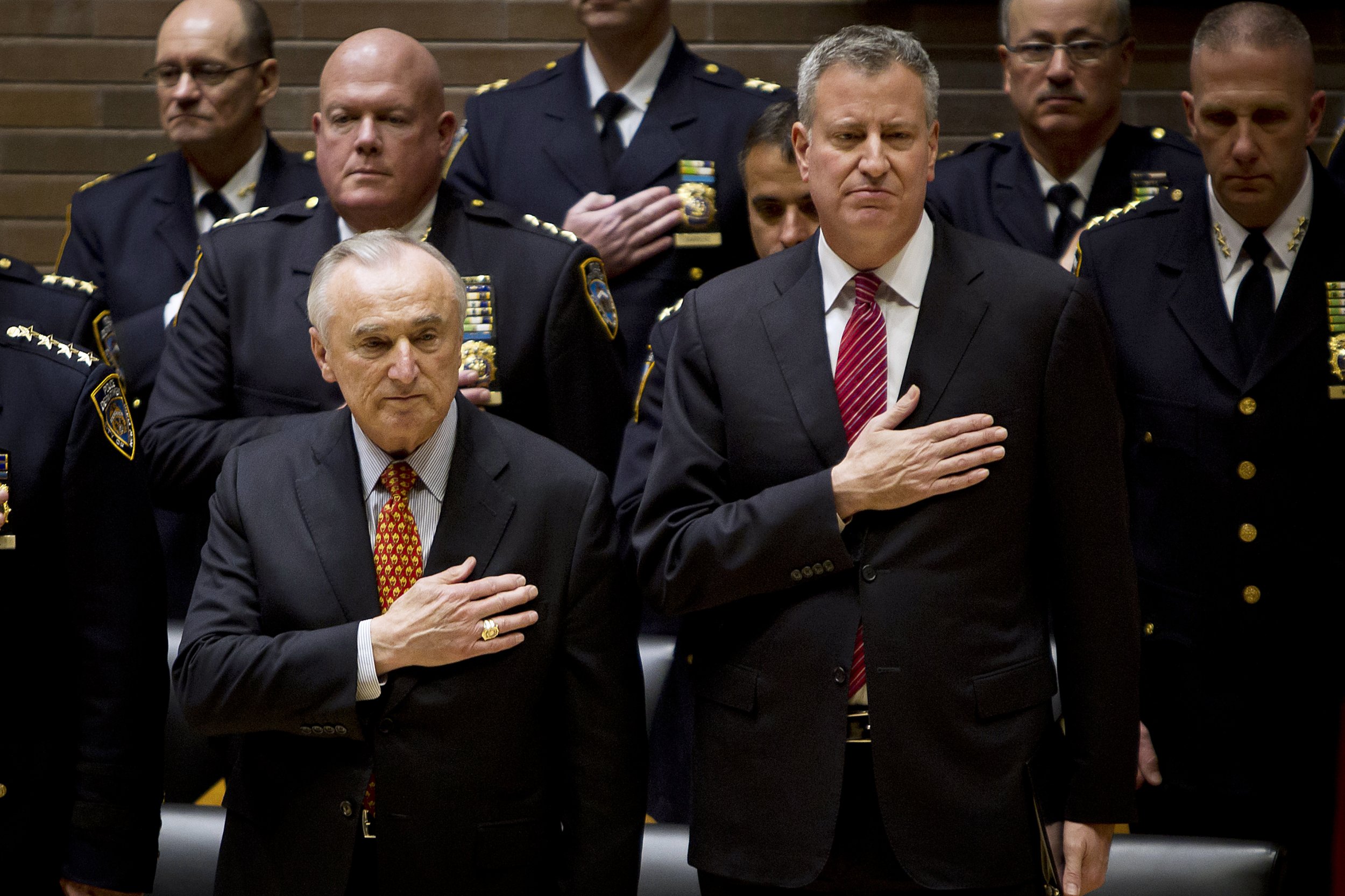 A petition calling for the resignation of New York City Mayor Bill de Blasio on MoveOn.org has received over 52,000 signatures, a response to the murder of NYPD officers Rafael Ramos and Wenjian Liu. The petition, created by a group know only as "The people of NYC," reads:
With the recent news surrounding the NYPD and other law enforcement agencies around the country, our mayor blasted his own police department by throwing them under the bus. His words and actions on the subject matter of late have to be held accountable. He is unfit to lead this city. He is unfit to have a relationship with his police department for his remaining tenure and he should be taken out of office IMMEDIATELY, with proper protocol to be followed to name a replacement before a special election.
Tensions have been extremely high between the NYPD, its union and the mayor's office since the grand jury decision not to indict Staten Island officer Daniel Pantaleo for the death of Eric Garner. Garner was arrested for selling loose cigarettes by Pantaleo, who put the African American asthmatic man in a chokehold. Garner died following the arrest, due in part to injuries sustained during the arrest. De Blasio publicly said he worried about his son Dante's future with police (Dante is biracial) and said he was "astonished by the [grand jury] decision."
Following the deaths of the two NYPD officers, Patrolmen's Benevolent Association President Pat Lynch said the "blood on the hands starts on the steps of City Hall in the office of the mayor."