Second Night of Protests of Decision in Eric Garner Case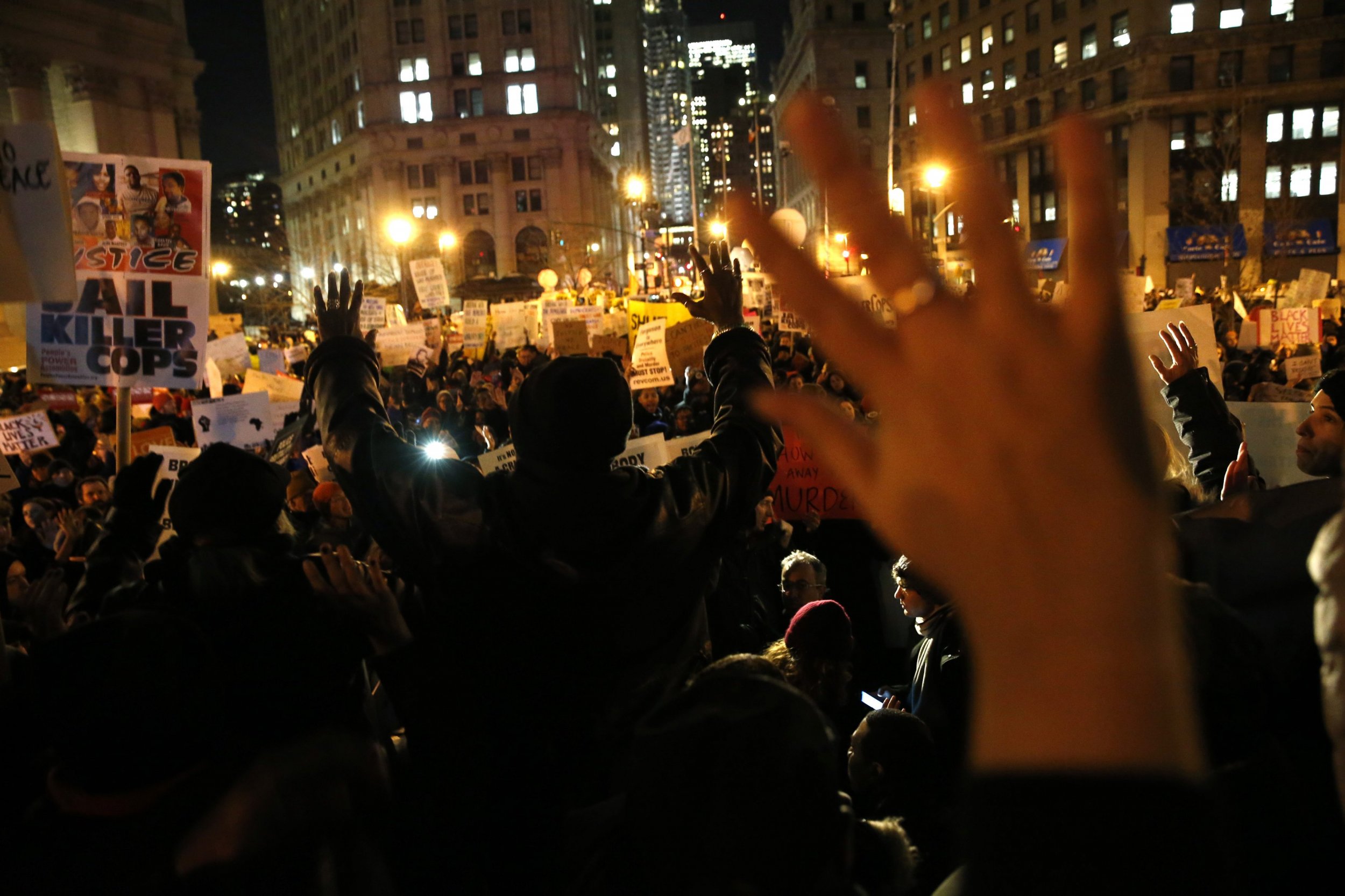 For the second straight night, hundreds of protesters gathered in the streets of New York City to protest a grand jury decision not to indict New York Police Department Officer Daniel Pantaleo.
Pantaleo placed Eric Garner, an asthmatic African American man, in a chokehold while arresting him this summer. Garner later died and his death was caused, in part, from the chokehold. Tonight, the protests spread across the country.
New York's protests were centered at 1 Police Plaza, the downtown headquarters of the NYPD. The Ferguson National Response Network, which has organized a number of protests since African American teenager Michael Brown was killed in August, posted over a dozen protest locations around the country, including Orlando, Pittsburgh, Reno, Buffalo, St. Louis, Los Angeles, Dallas, Atlanta and more. The Network was created by Philadelphia resident Leslie MacFadyen, it works with the Ferguson Action group.
Others began protesting in Union Square, which has been the sight of many protests against the decision made by Ferguson's grand jury, and marched south towards Police Plaza.