A petition to give every American citizen $2000 a month has amassed more than two million signatures and would have ranked seventh in Change.org's list of top ten petitions of 2020.
The petition is 23rd on the list of Change.org's top all-time petitions in the U.S. and ranks 40th in the top list of petitions globally.
The petition, started by Denver restaurant owner Stephanie Bonin, calls on the U.S. House of Representatives and Senate to, "support families with a $2,000 payment for adults and a $1,000 payment for kids immediately, and continuing regular checks for the duration of the crisis."
At the time of writing, It has been signed 2,148,106 times, and Change.org says: "At 3,000,000 signatures, this petition becomes one of the top signed on Change.org!"
Bonin created the petition in March 2020 and it amassed 400,000 signatures in just two days. But the petition continued to gain momentum, and just over a year later has been signed by two million people.
In a recent update, Bonin wrote: "Our country is still deeply struggling. The recovery hasn't reached many Americans—the true unemployment rate for low-wage workers is estimated at over 20 percent and many people face large debts from last year for things like utilities, rent, and child care.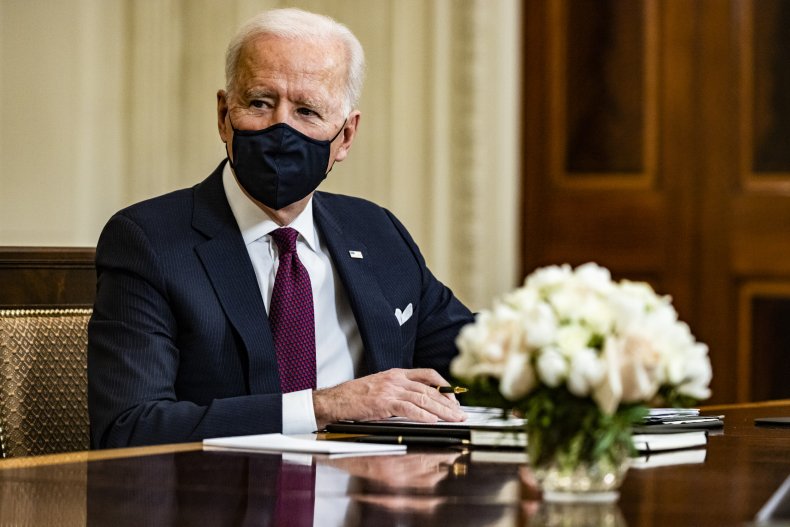 "These are all reasons that checks need to be targeted to people who are still struggling and that Congress needs to learn from this past year. It took nine months for Congress to send a second stimulus check, and just moments to spend it. Moving forward Congress needs to make recurring checks automatic if certain triggers are met.
"No more waiting around for our government to send the help we need. Sign to join our movement to get recurring checks to the people."
In December, Change.org released a list of the top ten petitions of the year 2020. The petition to give $2000 a month to every American remains in seventh place with 2.1 million.
The most signed petition of the year was the Justice for George Floyd petition with 19.7 million signatures, followed by the Justice for Breonna Taylor petition, which has more than 11 million signatures. The third on the list is the Justice for Elijah McCain petition which was signed by 5.6 million people followed by the Justice for Ahmaud Arbery petition which was signed by 3.9 million people.
A petition to declare the KKK a terrorist organization is fifth on the list with 3.1 million signatures.
At the time that the list was released in December, a petition to provide PPE to medical professionals was sixth on the list. It currently has two million signatures and has moved down to eighth place. Currently in sixth place is a petition to make Kobe Bryant the new NBA logo, with 3.2 million signatures.
In ninth place is a petition to save the USPS with 1.6 million followed by a petition to cancel student loan debt with a million.
Correction 11/5/21, 4:30 a.m. ET: This headline was updated to reflect the petition being among change.org's all-time top 25, not the top 10, in the U.S.