Petition to Stop Idaho's Wolf Massacre Hits 80k Signatures
A petition calling for an end to Idaho's plan to kill 90 percent of its wolf population has amassed more than 80,000 signatures.
The petition calls for supporters to, "Help protect wolves and end the United States War on Wolves."
The Idaho State Senate approved a bill to allow the killing of 90 percent of Idaho's 1,500 wolves on April 21, and it passed the State House of Representatives on April 27. Ranchers say that the wolves attack cattle, sheep, and wildlife, costing them thousands of dollars a year.
Senator Mark Harris, a rancher who sponsored the bill, said during debates at the Senate in April: "These wolves, there's too many in the state of Idaho now. We're supposed to have 15 packs, 150 wolves... They're destroying ranchers. They're destroying wildlife. This is a needed bill."
However, in the fiscal year 2020, wolves were thought to have killed 102 cattle and sheep, which equates to around one in 28,000 of the state's 2.8 million total cattle and sheep, according to National Geographic.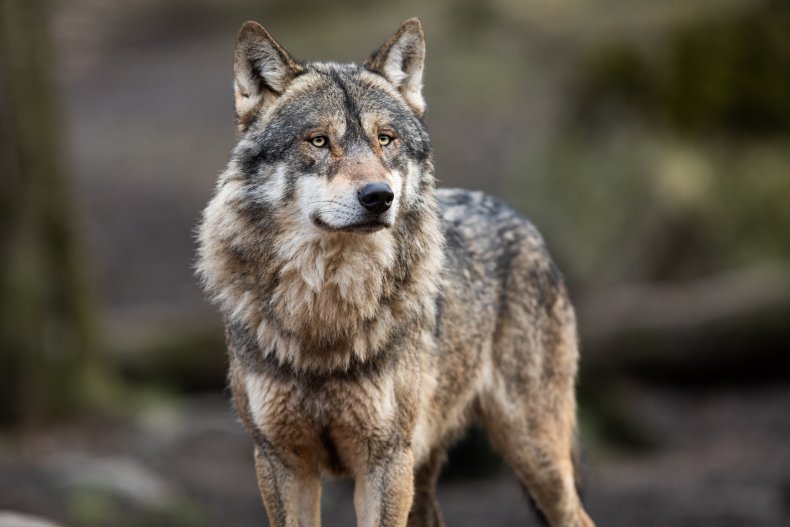 The bill would allow hunters to target wolves by use of airplanes, helicopters, ATVs, and snow machines. It would allow baiting, night hunting, trapping, and snaring wolves on private property, and the hunting of newborn pups and nursing mothers on private land. Additionally, hunters could purchase an unlimited number of tags for killing the wolves.
Despite passing both the Idaho State Senate and the State House of Representatives, the bill has been met with opposition, including in the form of a petition which has amassed tens of thousands of signatures in a week.
The petition urges supporters to: "Help protect wolves and end the United States War on Wolves. Humans are living in wolf territory, not the other way around.
"The gruesome slaughter of wolves and the banishment of them from lands they have lived on for thousands of years must end. Stop the Idaho State House from passing this monstrous bill."
The petition is appealing to the Idaho State House, Idaho State Senate, Republican Senator Van Burtenshaw, who is a farmer, rancher, and livestock dealer, and Democratic Senator Grant Burgoyne.
As well as the 80,000 people who have signed the petition, the bill is also opposed by The Center for Biological Diversity.
The conservation group has sent a letter to Interior Secretary Deb Haaland, that said states could be ineligible to receive federal wildlife restoration money if they approve legislation contrary to that goal, as reported by AP.
Andrea Zaccardi, a senior attorney at the Center for Biological Diversity said: "We won't stand idly by while federal taxpayers are forced to fund Idaho's wolf-slaughter program.
"Idaho is entrusted with protecting its wildlife for all Americans, and its failure to do so should be met with serious repercussions, including the loss of federal funding."
The legislation is headed to Republican Governor Brad Little's office, and if he signs, the bill will go into effect within months.
Newsweek has contacted Republican Governor Brad Little, Senator Van Burtenshaw, and Senator Grant Burgoyne for comment.