Petitions Calling for Pervis Payne to Be Taken Off Death Row Amass Over a Million Signatures
Petitions calling for Pervis Payne, a Tennessee death row inmate, to be granted clemency have amassed more than a million signatures.
Payne, who is Black, was sentenced to death for the 1987 killings of a white mother and daughter, but has always maintained his innocence.
The 54-year-old's case has been taken on by the Innocence Project, which says it bears all the hallmarks of a wrongful conviction due to racial bias and crucial missing evidence.
The nonprofit launched a petition calling on supporters to join Payne's "fight for justice." It has amassed close to 750,000 signatures, at time of writing, towards a goal of a million.
The petition notes that Payne's execution had been scheduled for December 2020, but he was granted a temporary reprieve. "The reprieve has now expired and Mr. Payne's life is at risk," it states. "The Tennessee Supreme Court could set a new execution date at any time."
Meanwhile, a separate Change.org petition started almost a year ago calling for Payne to be taken off death row has more than 437,000 signatures as of Wednesday.
"Please spread awareness about this case," wrote Autumn Fisch, who started the petition. "An innocent man is going to be killed and we need to help him."
In a statement to Newsweek, Payne's attorney Kelley Henry said: "Pervis Payne and his family continue to be inspired by the outpouring of support for his innocence case. He is innocent and it's time—past time—for him to come home."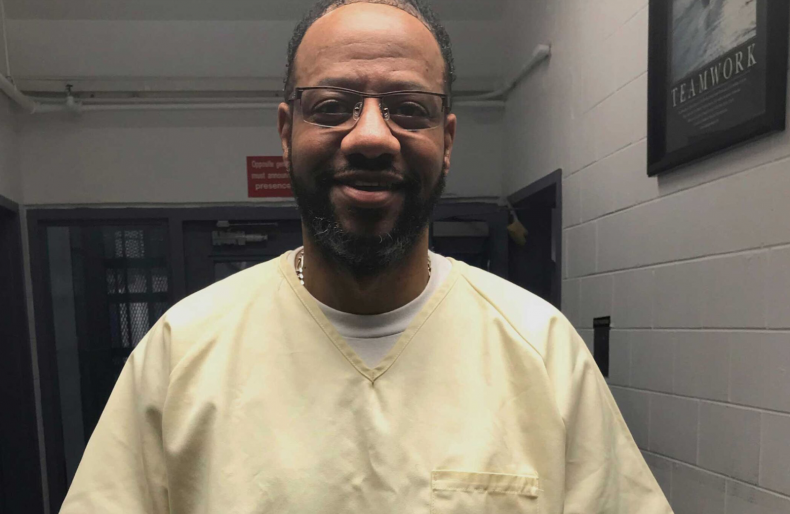 In May, Payne's attorneys filed a petition asking a judge to declare he cannot be executed because he is intellectually disabled, a day after Gov. Bill Lee signed a bill making retroactive a Tennessee law that prohibits the execution of the intellectually disabled.
The U.S. Supreme Court ruled executions of the intellectually disabled were unconstitutional in 2002. But until the new law was passed, Tennessee had no procedural mechanism for inmates to reopen their case to press a claim of intellectual disability.
On Friday June 4, Shelby County judge Paula Skahan ruled that an expert hired by a state prosecutors' office could conduct an evaluation of Payne. Skahan set a tentative date of December 13 to hear lawyers' arguments and information from experts. Her ruling does not stop the state from setting a new execution date for Payne, the Associated Press reported.
"We look forward to presenting overwhelming evidence of his intellectual disability before the court in December," Henry said. "As a person with intellectual disability, his execution would be unconstitutional."
Payne was sentenced to death for the slaying of 28-year-old Charisse Christopher and her 2-year-old daughter, Lacie. Christopher's 3-year-old son Nicholas was also stabbed, but survived.
He told police he was at the apartment building to meet his girlfriend when he came across the victims and tried to help. He said he panicked and fled when the police showed up.
Skahan ruled to allow DNA testing in Payne's case for the first time in 2020.
Payne's DNA was found on the hilt of the knife used in the killings, which his attorneys said match his trial testimony that he cut himself while handling the knife as he tried to help the victims.
His DNA was not found on the knife's handle, but partial DNA evidence from an unknown man was. However, there was not enough DNA material to enter it into a national FBI database and attempt to match it to someone else. Also, key pieces of evidence, including scrapings from Christopher's fingernails that were collected from the crime scene, could not be located for testing, Payne's attorneys said.
Payne's attorney and Shelby County District Attorney Amy Weirich's office have been contacted for comment.