Petitions Urging Gina Carano Return to 'The Mandalorian' Pass 100k Signatures
Interest in Gina Carano being reinstated in her role in The Mandalorian was reignited on Star Wars day (May 4) this week with the two main petitions to see the MMA star rehired passing the milestone of 100,000 signatures combined.
Carano was at the center of a media frenzy in February this year when she was dropped from the sci-fi series in her role as Cara Dune over an offensive Instagram post.
Carano, a vocal Donald Trump supporter, came under heavy scrutiny after posting the offensive Instagram post that compared how Republicans are treated in the U.S. to the treatment of Jewish people in Nazi Germany.
May the Fourth marks a global celebration of the beloved sci-fi franchise and with that came a renewed interest in Carano's firing along with rumors that the athlete is in talks with Disney to be welcomed back to the show.
Those rumors appear to have been started by YouTube-user Overlord DVD, reports Epic Stream, with claims of "Hollywood agents" in talks with Carano circulating.
However, there is no merit to these rumors and no hint of official confirmation from Lucasfilm or Disney.
One of the Change.org petitions surpassed 60,000 signatures back in February and currently had 85,184 signatures at the time of publication.
"Hollywood has struck down another conservative," reads the petition which calls on The Mandalorian fans to "Speak out."
It adds: "Disney needs to stop the trend of firing actors for controversial tweets, and just keep treating the fans to a great show. Rehire Gina Carano. Firing her isn't justice."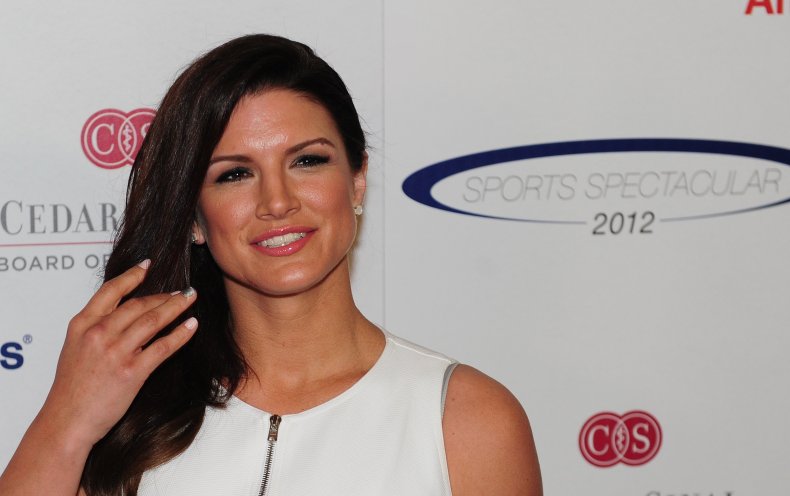 A second petition is also gaining traction, and now has 19,214 at the time of publication.
This one states: "Everyone is entitled to an opinion whether it be right or wrong.
"Your political views, as well as your social media walls should not dictate whether you do your job well or not.
"SJW's (social justice warriors) should also not have the power to remove someone from a work place just because they don't like your opinion/view."
The post that led to Carano's termination from the series read: "Jews were beaten in the streets, not by Nazi soldiers but by their neighbors... even by children... Because history is edited, most people today don't realize that to get to the point where Nazi soldiers could easily round up thousands of Jews, the government first made their own neighbors hate them simply for being Jews. How is that any different from hating someone for their political views?"
Her dismissal from the role was announced by Lucasfilm shortly after it was posted.
"Gina Carano is not currently employed by Lucasfilm and there are no plans for her to be in the future," a Lucasfilm spokesperson said in a statement, per The Hollywood Reporter. "Nevertheless, her social media posts denigrating people based on their cultural and religious identities are abhorrent and unacceptable."
Since the Disney controversy, Carano has landed a new movie deal with conservative pundit Ben Shapiro's The Daily Wire.