PG&E has warned that potential power shutoffs may impact 250,000 customers on Wednesday and Thursday. In a statement, PG&E said that due to an expected strong offshore wind event, the utility company may have to shut down power to reduce the risk of wildfires.
If the Public Safety Power Shutdown (PSPS) goes ahead early on Wednesday morning, approximately 250,000 customers will be without power through Thursday morning. PG&E customers in 19 Californian counties are expected to be affected.
The counties that could be affected are Butte, Colusa, El Dorado, Glenn, Lake, Mendocino, Napa, Nevada, Placer, Plumas, Shasta, Sierra, Solano, Sonoma, Sutter, Tehama, Trinity, Yolo, and Yuba.
Why is PG&E planning a shutdown?
The weather forecast is for high winds of up to 25 miles per hour, gusts of around 30-50 mph and peak gusts of 55 mph. Vegetation is extremely dry and fire weather watches have been issued. Furthermore, temperatures are between 5 and 15 degrees Fahrenheit above average for this time of year.
Active aboveground power lines being toppled by wind are a major culprit in sparking wildfires. No final decision has been made on whether PG&E will shutoff power as the strength of the wind event has not been determined. PG&E said it will let its customers know, by text, phone, or email, by early Monday morning if they will be affected.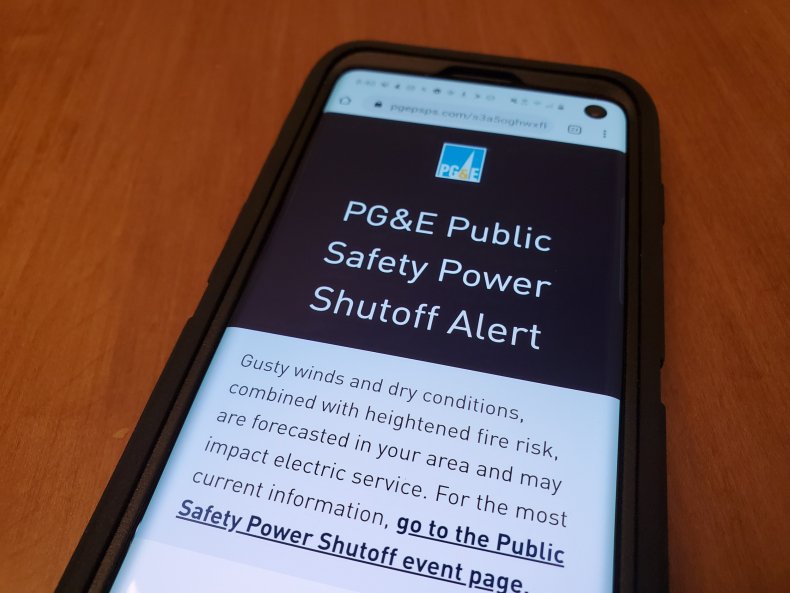 Customers who rely on electricity for medical equipment and are enrolled in PG&E's Medical Baseline program who have not confirmed that they are aware of the shutdown will be visited by a PG&E employee.
PG&E is urging its customers to check the PSPS update page to find out if they will be affected. Maps of the areas potentially affected by a shutdown will be uploaded to the PG&E website if the shutdown is confirmed.
This potential power shutdown would be the latest in a string of cuts that have impacted California over the last couple of months. A PSPS in October saw nearly a million customers affected, and more than 500,000 California residents were without power from Saturday, October 26, and again from Tuesday, October 29. Some customers did not have their power restored between these shutoffs.
How to prepare for a planned power outage?
Customers who could be affected by a planned power outage should prepare an emergency kit and an evacuation plan. They should also prepare their house for an outage, such as preparing to keep food cold, unplugging electrical appliances, using a power generator, and learning to manually open their garage doors.
An emergency kit should include water, non-perishable food, a first aid kit, torches and batteries, back up chargers and more. Prepare an evacuation plan that considers all members of your family and takes into consideration any children, elderly or disabled family members, and pets.
Check out our guide on how to prepare for a power outage.