Philadelphia GOP Election Leader Debunks Trump's Vote Fraud Allegations on Fox News
A Philadelphia election official has dismantled claims of voter fraud in his city made by President Donald Trump and other Republicans during an interview on the president's favorite network.
Al Schmidt, who is one of the three Philadelphia city commissioners responsible for the voter count, had described earlier in the week how claims made about voter fraud were "fantastical" which "have no basis in fact at all."
On Wednesday, Schmidt had told CNN that "not a single" dead person had voted in the Keystone State's biggest city after his team investigated such claims which had been made by Trump and other Republicans. In a tweet, Trump described Schmidt as a "so-called Republican (RINO)", who was "being used big time by the Fake News Media."
But a day later, Schmidt repeated his points refuting the claims of voter fraud, this time on Fox News.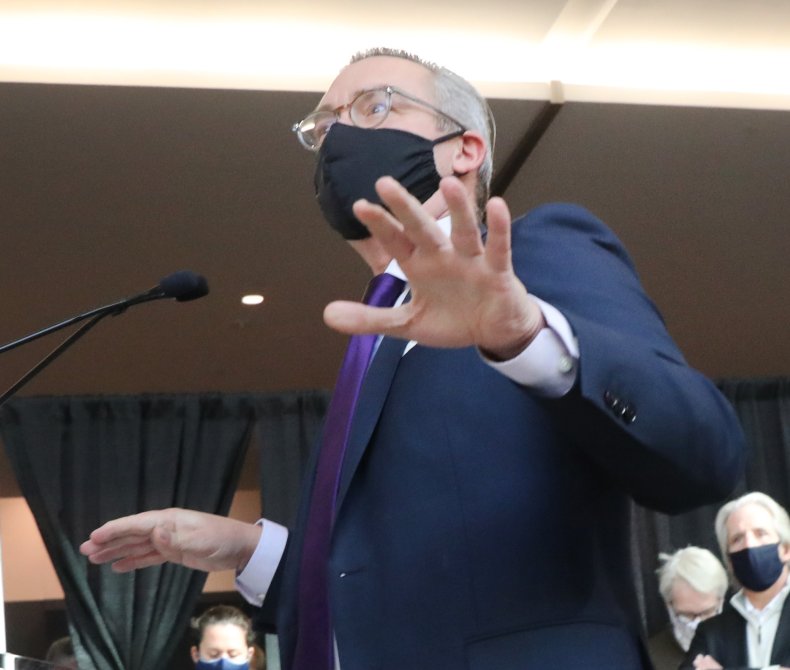 When asked whether "Democrats are stealing the election here?" Schmidt replied: "No, the only votes being counted by the board of elections at the Pennsylvania Convention Center are votes cast by eligible voters on or before election day."
He was also asked about Trump's claims that there is a "mountain of corruption and dishonesty here, is that true?" Schmidt replied: "No, that's not true." After a question about whether observers had not been allowed into the counting rooms, Schmidt's reply was equally laconic. "That's totally untrue," he said.
Schmidt also refuted Trump's claims that GOP observers had not been allowed to view all of the vote counting procedures, telling the network, "We have seen observers from the Democratic Party and the Republican Party, from the Trump campaign and from the Biden campaign more than we have seen our own families, I assure you, over the last couple of weeks."
He also batted away suggestions that the size of the convention center meant that observers would have difficulty in witnessing the vote count. He said that the venue had been arranged in a way that observers "have access to see what was going on" and that it had been set up "in accordance with the law and a federal judge agreed with us on that."
Meanwhile, claims made by Trump, his lawyer Rudy Giuliani and Sen. Lindsey Graham that people in the Keystone State voted using the identities of the deceased have been rejected by the Pennsylvania Office of the Attorney General.
"The court found no deficiency in how PA maintains its voter rolls, and there is currently no proof provided that any deceased person has voted in the 2020 election," it said in a statement to the Associated Press.
The graphic below provided by Statista shows some of the closest election races in history.