Philippines Police Use Water Cannons and Batons to Hold Off Trump Protesters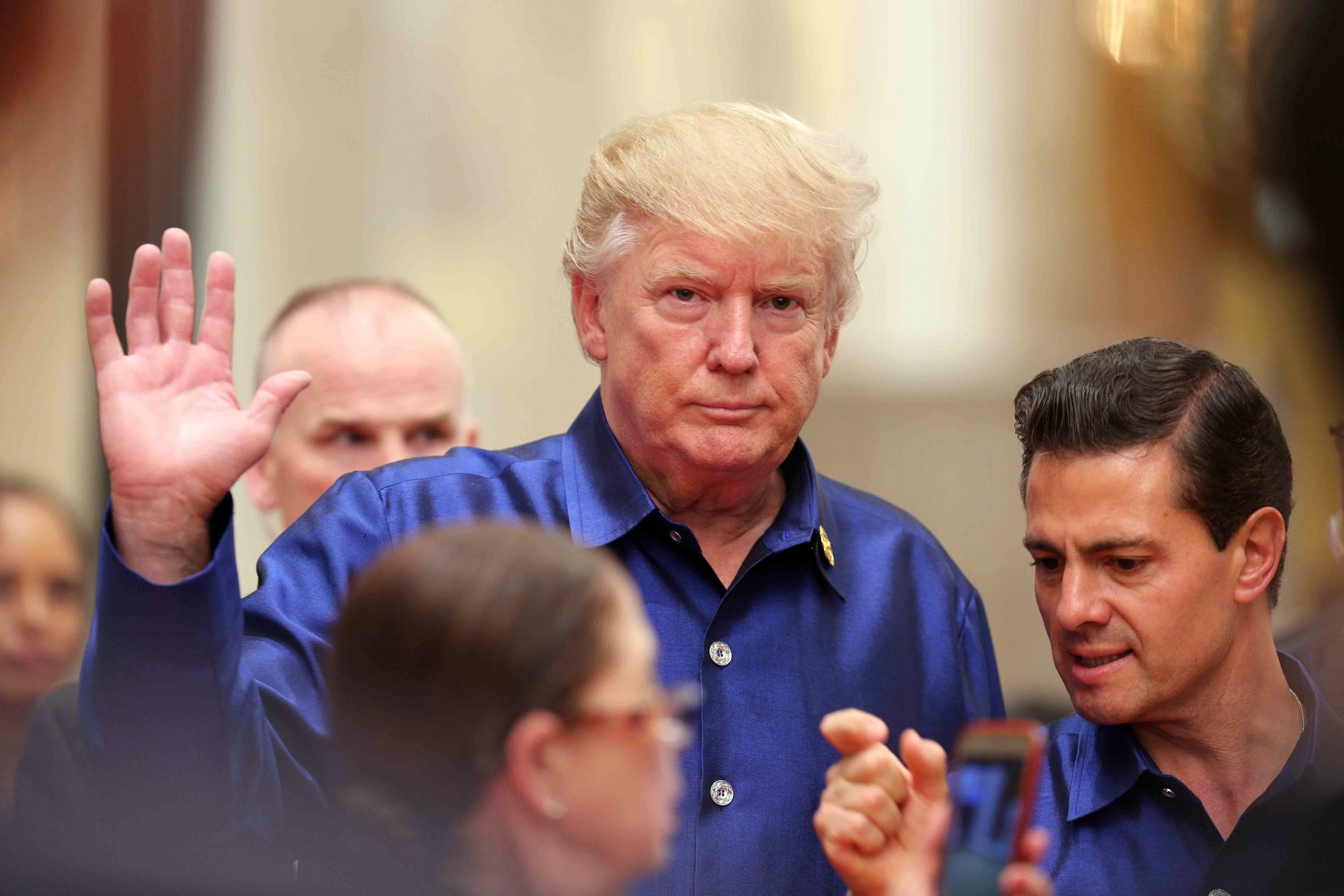 Police in the Philippines used water cannons and batons against anti-Trump protesters who demonstrated against the president's visit to Manila.
A group of protesters was prevented from gathering outside the U.S. Embassy in Philippine capital by riot police, who sprayed the left-wing demonstrators with water from fire trucks, and stood holding shields and batons to block the road to the embassy ahead of Trump's arrival.
"Trump is the CEO of the imperialist U.S. Government," one demonstrator, student Alexis Danday, 18, told ABC News. Meanwhile Reuters reported people in the crowd carried placards reading "Dump Trump" and "Down With U.S. Imperialism" as they attempted to converge on the embassy.
The president will spend several days in the Philippines on the final leg of his 12-day Asia tour, dining with leaders of the Association of Southeast Asian Nations on Sunday evening at a gala dinner.
Speaking ahead of Trump's visit about the two days of summit talks he will host, Philippines President Rodrigo Duterte, who has previously made disparaging comments the U.S., suggested he would be a welcoming host.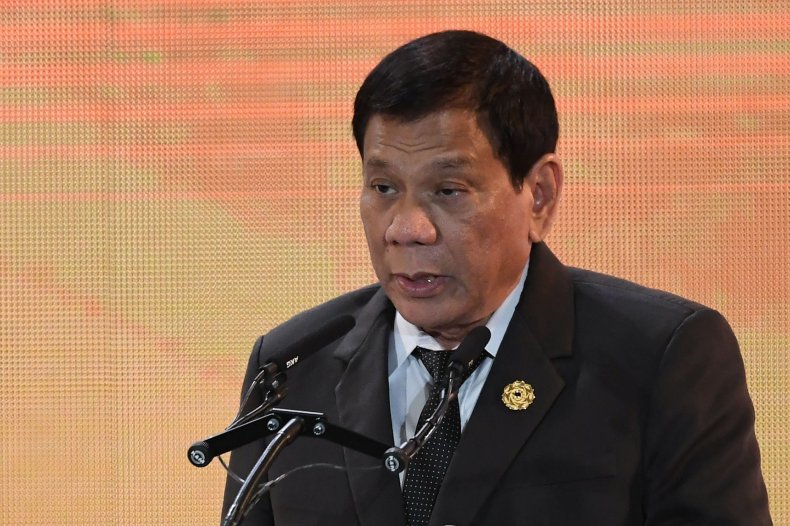 "We have to be friends, the other hotheads would like us to confront China and the rest of the world on so many issues," Duterte said of Trump, although he made it clear there were certain topics he would prefer not to discuss with the U.S. president.
"The South China Sea is better left untouched, nobody can afford to go to war. It can ill-afford a violent confrontation," Duterte explained, elaborating on a previous comment about off-limit topics in which he also suggested he would shut down discussions on human rights if the topic was raised by Trump.
Duterte's brutal war on drugs, which has resulted in the deaths of more than 7,000 drug dealers and users, has faced criticism from human rights groups, although it is unlikely Trump will focus on this particular human rights issue if indeed he does raise the topic of human rights.
Indeed, the transcript of a phone call between Trump and Duterte, reported by ABC News, showed Trump appearing to praise the war on drugs.
"I just wanted to congratulate you because I am hearing of the unbelievable job on the drug problem," Trump reportedly said in the phone call. "Many countries have the problem, we have a problem, but what a great job you are doing and I just wanted to call and tell you that," he added.