Why Is Trump in Asia? Schedule of Events in Korea, China, Vietnam, Philippines and Japan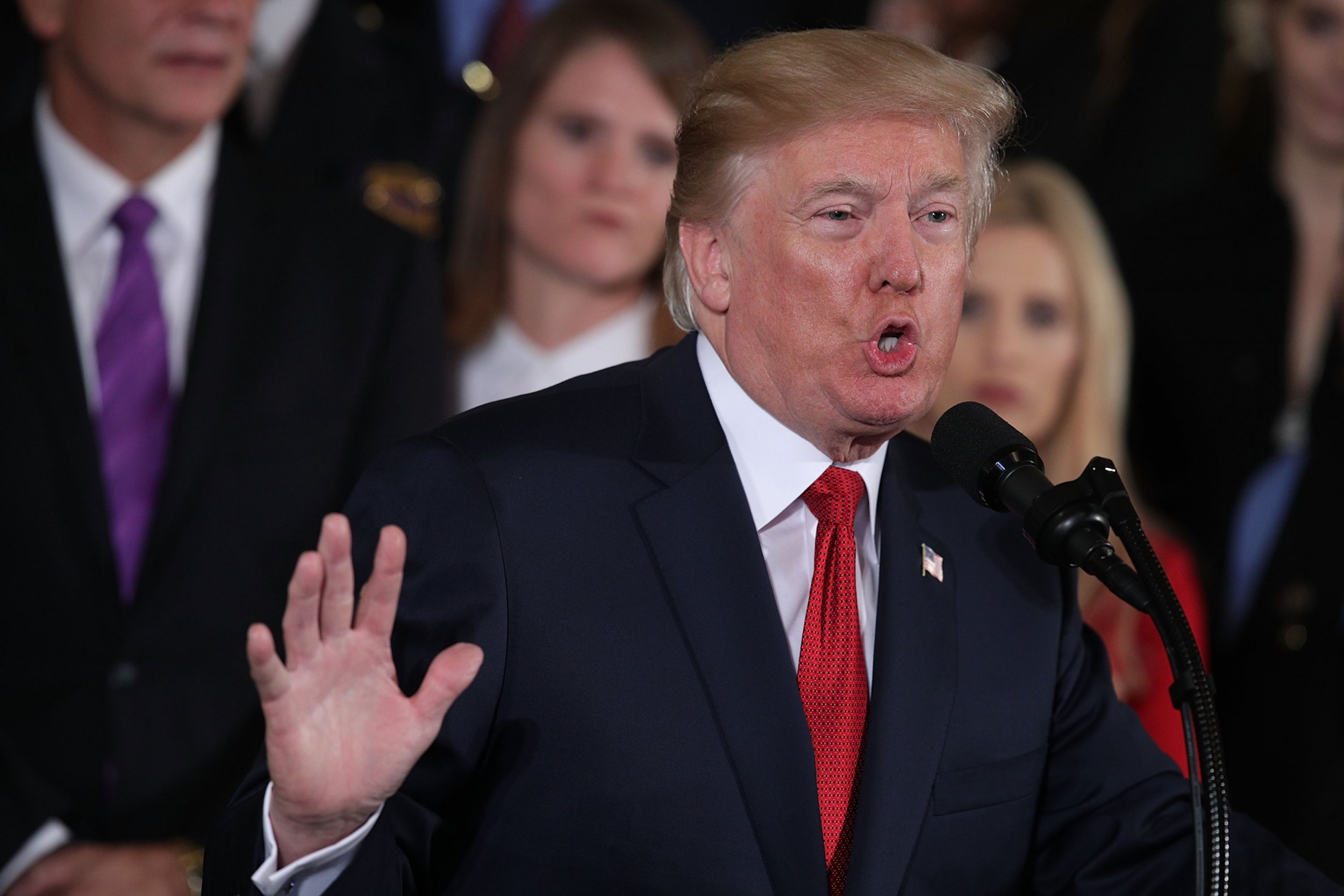 President Donald Trump starts his 11-day Asia tour on Friday with stops planned in Japan, the Republic of Korea, China, Vietnam and the Philippines, as well as U.S. home turf, Hawaii.
"The president's travel will underscore his commitment to long-standing United States alliances and partnerships and reaffirm United States leadership in promoting a free and open Indo-Pacific region," a statement from Trump's press secretary reads.
It was disclosed last month that the first leg of Trump's work trip in Asia would involve playing golf with Japan's prime minister. Here is what we know about the rest of his itinerary:
Day 1 — Friday, November 3 — Hawaii
Trump's Asia tour actually begins domestically in Hawaii, where he will receive a briefing from the U.S. Pacific Command. The president is also scheduled to visit Pearl Harbor and the USS Arizona Memorial.
Day 3 — Sunday, November 5 — Japan
Trump's Asia trip really begins with the golf date with Japanese Prime Minister Shinzo Abe and professional golfer Hideki Matsuyama. The joint outing was arranged by the prime minister, who loves the game.
The president also has some serious business on his agenda for Japan: bilateral meetings with the prime minister, who will introduce Trump to families of Japanese citizens who have been abducted by the North Korean regime. Trump will also meet with American and Japanese service members.
Day 5 — Tuesday, November 7 — Korea
Trump will spend only one day for what will likely be the most watched part of his trip, the Republic of Korea. He is set to participate in a bilateral meeting with Korean President Moon Jae-in and greet American and South Korean service members.
He is also scheduled to speak at the National Assembly, where he will "celebrate the enduring alliance and friendship between the United States and the Republic of Korea, and call on the international community to join together in maximizing pressure on North Korea," according to his press secretary's statement.
Trump will skip visiting the infamous demilitarized zone between North and South Korea because it is "becoming a bit of a cliché, frankly," a White House official said.
Day 6 — Wednesday, November 8 — China
The president will spend a couple of day in China, arriving in Beijing for meetings with President Xi Jinping and bilateral, commercial and cultural events.
Day 8 — Friday, November 10 — Vietnam
Upon arriving in Danang, Trump will participate in the Asia-Pacific Economic Cooperation Economic Leaders' meeting. During the summit, he will give a speech presenting the United States' "vision for a free and open Indo-Pacific region and underscore the important role the region plays in advancing America's economic prosperity," according to his press secretary's statement.
The following day, Trump will visit Vietnam's capital, Hanoi, for bilateral engagements with President Tran Dai Quang and other senior officials of the country.
Day 10 — Sunday, November 12 — Philippines
Trump will travel to the Philippine capital of Manila to take part in a gala celebration dinner honoring the 50th anniversary of the Association of Southeast Asian Nations (ASEAN).
The next day, Trump will celebrate the 40th anniversary of U.S.-ASEAN relations at the association's summit and participate in bilateral meetings with Philippine President Rodrigo Duterte and other leaders.