Philippines's President Duterte Can Still Be Tried in The Hague Even if His Country Leaves International Criminal Court, Rights Group Says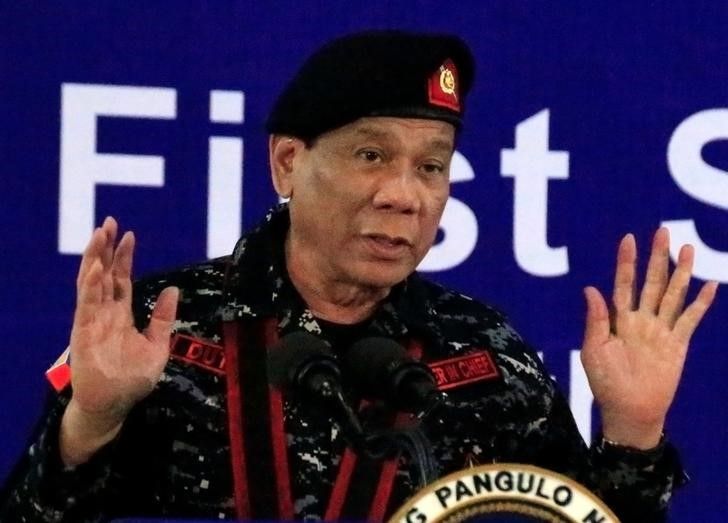 Philippine leader Rodrigo Duterte could still be held accountable for human rights abuses despite announcing he wanted his country to withdraw from the International Criminal Court (ICC), Human Rights Watch has said.
The ICC announced last month it would look to investigate claims that Duterte had committed crimes against humanity in a brutal war on drugs that has killed an estimated 8,000 people.
Duterte's spokesman Harry Roque said in a statement Wednesday that the ICC probe into rights abuses was part of a plot by his enemies and that U.N. officials were guilty of "baseless, unprecedented and outrageous attacks" against the strongman leader.
Param-Preet Singh, associate director of the international justice program for Human Rights Watch, said the move by Duterte did not shut the door on any investigation into the government.
"The Philippines government's efforts to shield itself from any kind of scrutiny doesn't change the fact that the ICC can still look at crimes committed in the Philippines while it was still a member," she told Newsweek.
"There is still some uncertainty as to when the withdrawal will actually take effect because what the statement does is signal the intent, but it does not make a formal move in that direction. It is not until they formally notify the U.N. secretary general that the clock starts ticking," Singh added.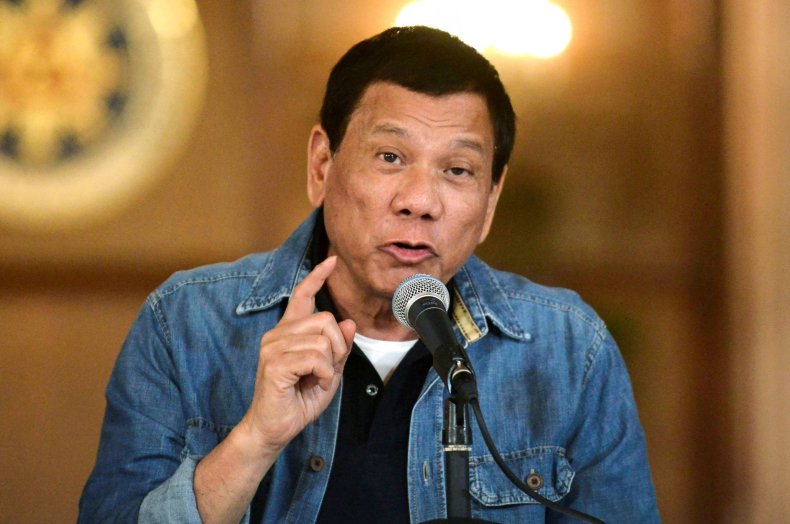 Singh stressed that "those responsible for ICC crimes committed in the Philippines while the country is still a member could find themselves facing justice in The Hague."
At first, Duterte approved of the ICC investigation announced in February because he was "sick and tired" of being accused of crimes against humanity since his election in 2016. The probe would also look as far back as 1988 into the time when Duterte was mayor of Davao.
But a 15-page statement put an end to his pledge, announcing the immediate withdrawal from the Rome Statute, which is the founding treaty of the ICC. Duterte said he was the victim of an "outrageous" international plot against him.
Relations between the international community and Duterte have been testy recently. After Manila's department of justice said a UN special rapporteur should be placed on a list of community terrorists, the U.N. High Commissioner for Human Rights, Zeid Ra'ad al-Hussein, said Duterte "needs to submit himself to some sort of psychiatric examination."
If approved by the U.N., the Philippines would be the second country to withdraw from the ICC, after Burundi left in 2017. South Africa tried to leave in 2016 although this was rejected by the U.N.