Phillipa Soo is raising her voice about racial equality. The Emmy- and Tony-nominated star of the Broadway smash hit Hamilton recognizes the importance of diverse representation and wants to lift Asian American voices.
"To see a character that looks like you, gives you a sense of belonging and makes you feel recognized," Soo told Newsweek in an exclusive interview. "The more diversity we see in books, plays and movies, the better."
Championing diverse roles is something Soo has already done across multiple platforms including her stage portrayal of Eliza Hamilton in Hamilton, her film portrayal of the Moon Goddess in Netflix's Over the Moon, and in her latest project: narrating the Audible Original production of The Stand-In.
"This story hit close to home for me as it addresses many of the same questions I had growing up about what it means to be a biracial person in America."
Why she was hooked on The Stand-In
The Stand-In is written by debut author Lily Chu and is a romantic comedy set in present-day Toronto. The story is about a Chinese Canadian woman named Gracie (Soo) who is mistaken one night by paparazzi for a famous Chinese actress named Wei Fangli (also Soo) while she's in town for a theatrical performance. The incident causes Fangli to hire Gracie to be her double at public events—a role made more complicated when she has to keep up the act alongside Fangli's co-star and rumored real-life love interest. "It's an amazing story of personal discovery that's also a lot of fun," Soo said. "I loved the romance, but it also gave me a laugh and at times made me emotional."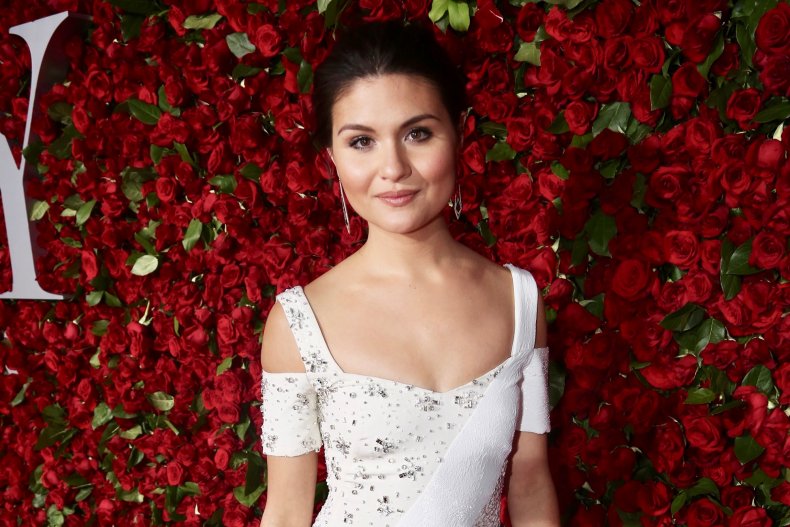 Soo knew she wanted to be involved with the audiobook adaptation as soon as she'd read the novel ("I was immediately hooked") and especially appreciated how well the author captured the experience and perceptions of a biracial person and a granddaughter of immigrants. "I related to my character so much," she said.
"As a daughter of a Chinese father and a white mother, I've learned there is something unique that comes from feeling like you're living in two different worlds," Soo said. "It's given me a multi-faceted perspective and appreciation of two different cultures while at the same time feeling like I'm not completely a part of either of those worlds."
It's a struggle "captured perfectly" in her character, Soo said, prompting her to reach out to meet Gracie's creator. "The moment I put the book down, I knew I wanted to talk to Lily right away," she explained to Newsweek. "I had to get deep with her and find out how she'd come up with this character I'd come to love so much."
What surprised her most about Hamilton
Another element of the project Soo found relatable was the way her character had to grapple with the "price of fame" and "what it really means to be a public person." It's a lesson Soo said she had to learn herself in the wake of Hamilton's massive success.
And although she confessed that she wasn't recognized more frequently after the Broadway production was released on Disney+ last summer, ("we were all wearing masks!"), she said she appreciated how the film debut brought people together when they needed it most: "I loved that people had a collective experience at a time in history where we were probably the most distanced from each other. Being a part of that felt really special to me."
Soo told Newsweek that the "biggest surprise" that came out of her Hamilton experience was the sheer number of "young people who were drawn to it and felt seen by it." She added that once it was "unleashed on the world" through Disney+, she realized "the production really wasn't about us (the cast) anymore. It's become a touchstone to inspire the next generation to create art and stories with of their own."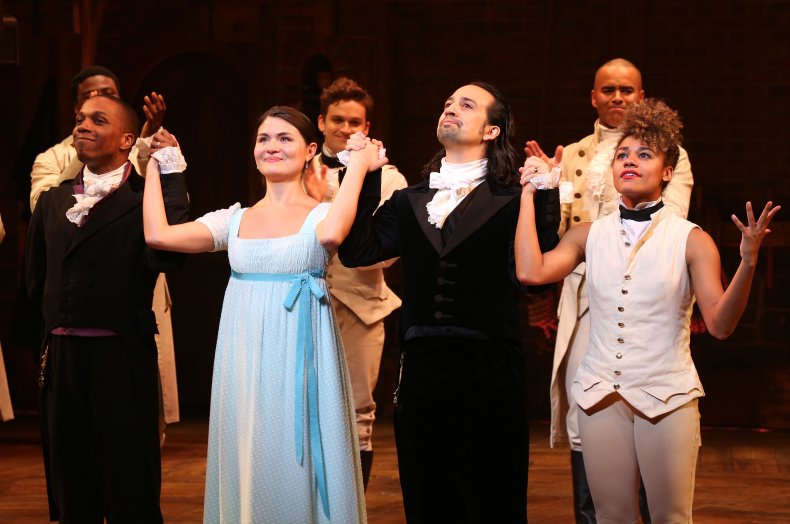 She lamented that some such sources of inspiration have been missing with Broadway going dark during the pandemic. "We've never seen anything like this before," she said, "I'm really excited for the theater to come back because I've come to learn that live performance is so important." She explained: "There's nothing quite like a group of strangers sitting together in the same room becoming exposed to ideas that challenge and inspire them."
She added that the experience "builds people's empathy muscle," something especially needful today. "Great art gives people tools to help them process what's happening in the world around them; we need that now more than ever."
On working with Lin-Manuel Miranda on Moana
Another place people gather to appreciate art is at movie theaters or on the small screen at home—two other places Soo's influence has been felt. She said she loved being a member of the all-Asian cast of Netflix's Over The Moon last October, and that she also appreciated the opportunity she had in getting to work with her Hamilton co-star Lin-Manuel Miranda on Disney's Moana.
"I wasn't really in that movie beyond contributing to the chorus and some background vocals," she said, "but I did work through some of the writing process with Lin and I did record some of the demos for the studio." Asked if she has any plans to be in the recently announced 2023 Disney+ spinoff series, she said she doesn't know about that, but that she "loved seeing the animation process" in the 2016 movie, and that she'd "love to be in a sequel!"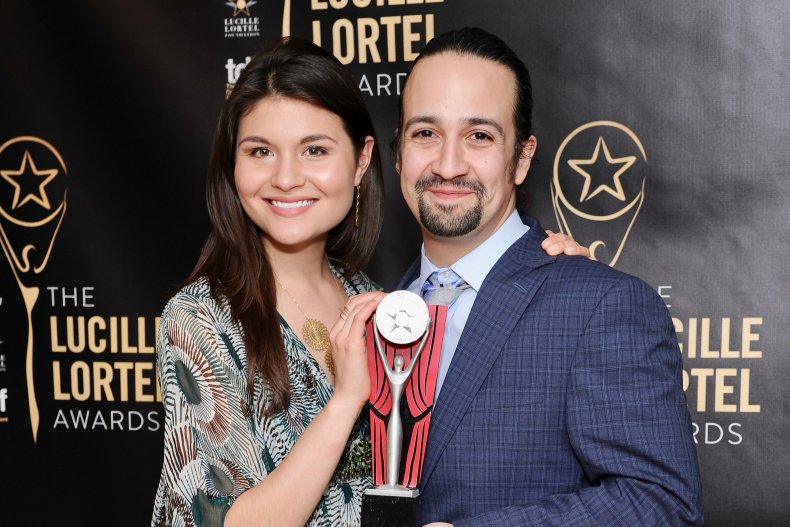 In the meantime, Soo has wrapped many other projects, including upcoming ones like Hulu's Dopesick, and the film adaptation of Taylor Jenkins Reid's bestselling novel, One True Loves. Each project elevates diverse voices, something Soo said she'll keep doing and hopes that Hollywood continues to do more frequently as well.
"2020 was a devastatingly difficult time as people recognized the horrible violence that was happening within the Asian community and with other minorities," she said. Adding that coming to terms with racial injustice has "finally brought people together in a powerful way and motivated people to make a change."
"Sometimes progress happens one person at a time," Soo said, "so even if it's just one little girl pointing at a screen saying, 'It's me,' it means something great is happening and that we can't let up."
The Stand-In is available exclusively from Audible on July 15, 2021.