Photographer Who Refused to Shoot Same-Sex Couples Has Case Dismissed in NY Court
A photographer's case was dismissed in federal court on Monday in New York after she argued she should have the right to refuse services to same-sex couples.
In April, Emilee Carpenter, a wedding photographer, filed a complaint against New York over a state law that required her to provide services for same-sex weddings even if it went against her religious beliefs.
She stated in the complaint that New York state "shouldn't be able to silence or punish me for living out my convictions."
On Monday, U.S. District Judge Frank P. Geraci, Jr. provided his ruling over the case and denied her motion.
Carpenter argued that her religious beliefs shape her everyday life, including her photography, and that she did not accept any projects unless they "portray the subject[s] or content of the photograph in a positive, appealing, and uplifting manner."
The motion also stated that Carpenter believes marriage is a "gift from God that should be treasured and celebrated" but that she only seeks to take photos that "positively portray the couple, their wedding [or engagement], and God's design for marriage."
According to court documents, Carpenter refused to reply to at least seven requests from same-sex couples even though she understood New York's public accommodation law makes it illegal to discriminate against someone's race, creed, sexual orientation, gender identity or expression.
The ruling does not require Carpenter to photograph same-sex weddings but rather dismissed her case for failing to state a claim of relief. On Wednesday, the organization representing Carpenter, the Alliance for Defending Freedom, disagreed with the court's ruling and argued that they were using "Orwellian" logic.
ADF requested that the U.S. Supreme Court hear Carpenter's case and appeal the decision.
"The court's decision continues down a dangerous path of the government compelling artists to speak messages that violate their religious beliefs—or imposing steep fines, closing their businesses, or throwing them in jail," ADF Senior Counsel Jonathan Scruggs said in a statement.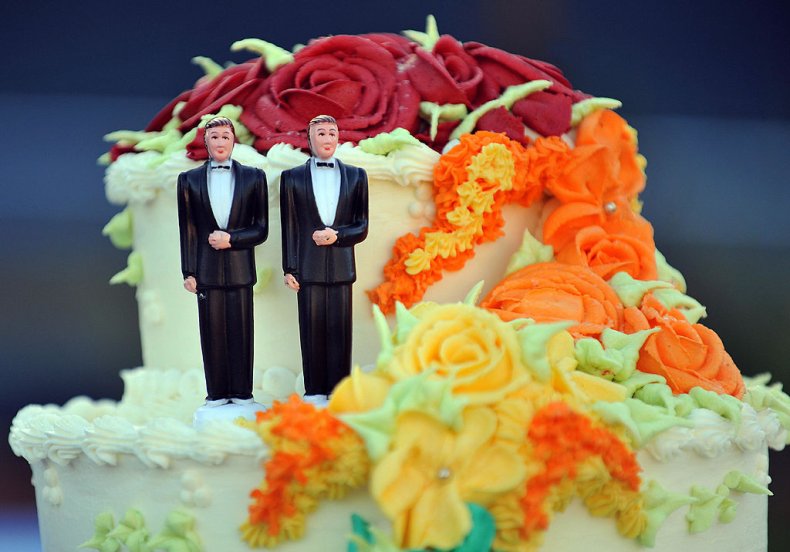 In 2019, a wedding videographer from Colorado reportedly refused to provide services to a same-sex couple for their wedding.
A same-sex couple alleged that when they contacted MediaMansion to shoot their wedding, they were refused due to "personal religious beliefs," KMGH-TV reported.
Anna Suhyda and her fiancée, Amanda Broadway said when Suhyda reached out to the company, she received an email that stated, "Unfortunately, at this time, we are not serving the LGBTQ community!"
In a letter written by MediaMansion they stated that due to religious beliefs, they do not film gay weddings or engagements.
"MediaMansion is happy to work with people in the LGBTQ community! If a person who identifies as LGBT needs a video for their growing business, a vlog, short film idea, etc., we'd love to assist," the letter stated. "We simply do not film gay ceremonies or engagements. This decision is based on personal religious beliefs. We do not ask that you agree with our beliefs but only ask that you respect our beliefs."
The owner of MediaMansion, Benjamin Hostetter, told KMGH-TV that he and his company do not discriminate against the LGBTQ community but that same-sex marriage is against his beliefs.