Pierre-Emerick Aubameyang Beats Yaya Touré to Become African Footballer of the Year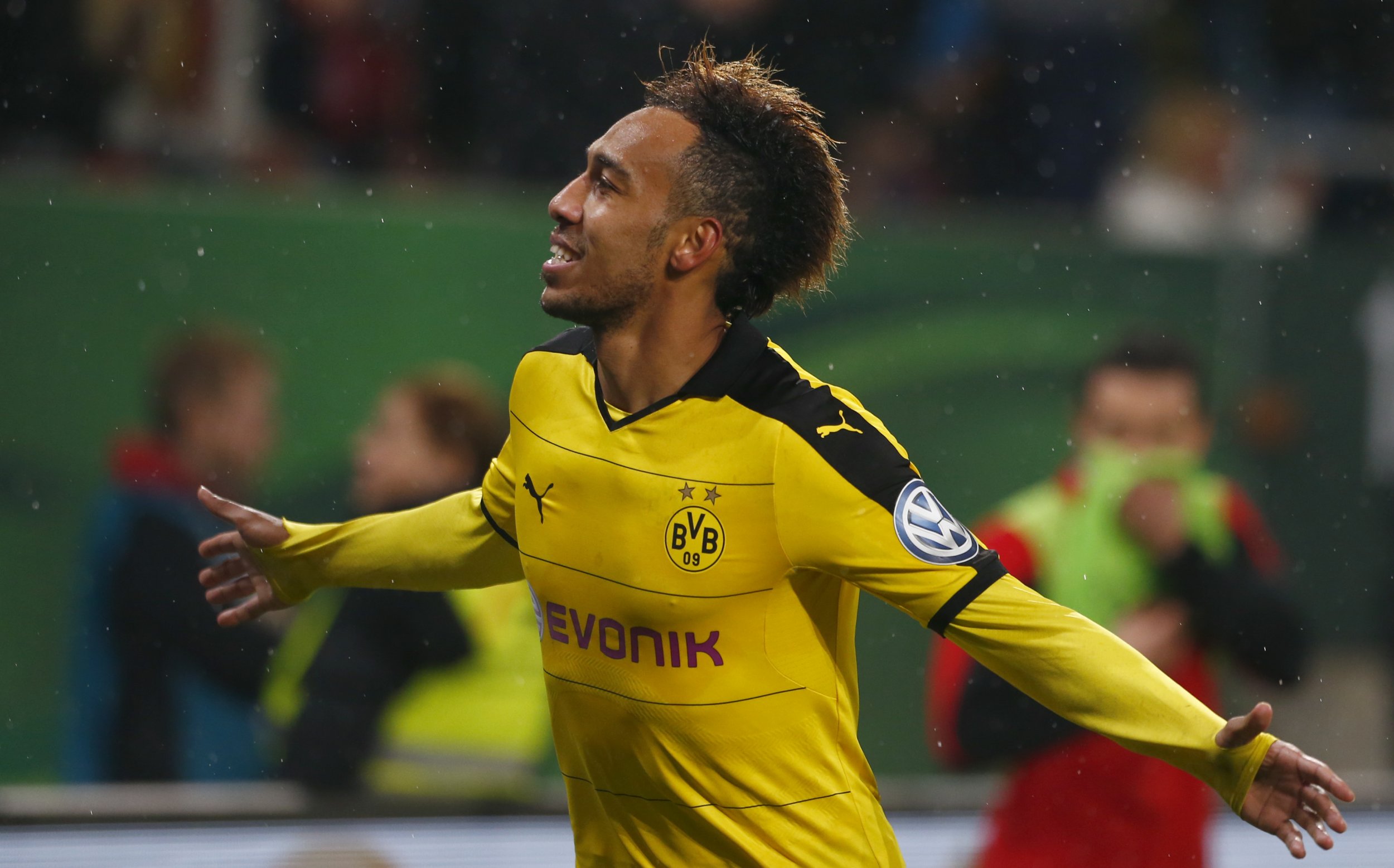 Pierre-Emerick Aubameyang, the Gabon striker, has become the first footballer from the country to win the prestigious Confederation of African Football (CAF) player of the year award.
Aubameyang, who has scored 18 goals in 17 games this season for his club, Borussia Dortmund, which competes in the Bundesliga, German football's top division, received the award from Issa Hayatou, the acting FIFA President, at a ceremony on Thursday night in Abuja, Nigeria.
Each CAF member nation gets a vote, giving five points to its first choice as player of the year, four points to its second, three points to its third, two to its fourth and one to its fifth. The 26-year-old narrowly beat Yaya Touré , the Manchester City midfielder, with 143 points to 136. André Ayew, the Ghana forward who plays for Swansea City in the English Premier League, came third with 112 points.
Ali Bongo Ondimba, the Gabon president, praised Aubameyang, saying: "He is an exceptional Gabonese. He has demonstrated dazzling intuition and an attack of unparalleled ferocity." Gabon will host the next Africa Cup of Nations in 2017.
Aubameyang came second to Touré in last year's vote. Prior to Aubameyang's victory, Touré had taken the award for four years running, in 2011, 2012, 2013 and 2014. The full breakdown of the voting is available here on the CAF official website.