Piers Morgan to Hannity: We Edited the Trump Promo to Generate 'Excitement'
Former Good Morning Britain host Piers Morgan admitted that he doctored his show's new promo video featuring former President Donald Trump appearing to storm out of an interview.
On Monday's episode of Hannity, Morgan talked about his interview with Trump that is featured on his new show Piers Morgan Uncensored, part of Rupert Murdoch's TalkTV channel which debuted the same day. While promoting the show, Morgan released a heavily edited version of his interview with the president, coining it as "the most explosive interview of the year."
On Hannity, Morgan admitted that he edited the video to appear more "exciting."
"I did that promo exactly how he would've done it," Morgan said. "The reason I know that is I first met him on Celebrity Apprentice," he chuckled.
"On Celebrity Apprentice that's what he did to me every night, so I tried to make the promos as exciting as possible," Morgan said.
Trump and Morgan co-starred in the hit reality series Celebrity Apprentice back in 2008. Morgan won the U.S. Celebrity Apprentice, hosted by Trump that same year. The then real estate developer hosted the series from 2008 to 2015.
As a sort of retribution, Morgan explained he edited the promo video how Trump supposedly edited previews of Celebrity Apprentice for more excitement.
However, Trump did not appreciate the promotion video and claimed in a statement that Morgan "attempted to unlawfully and deceptively edit" the interview.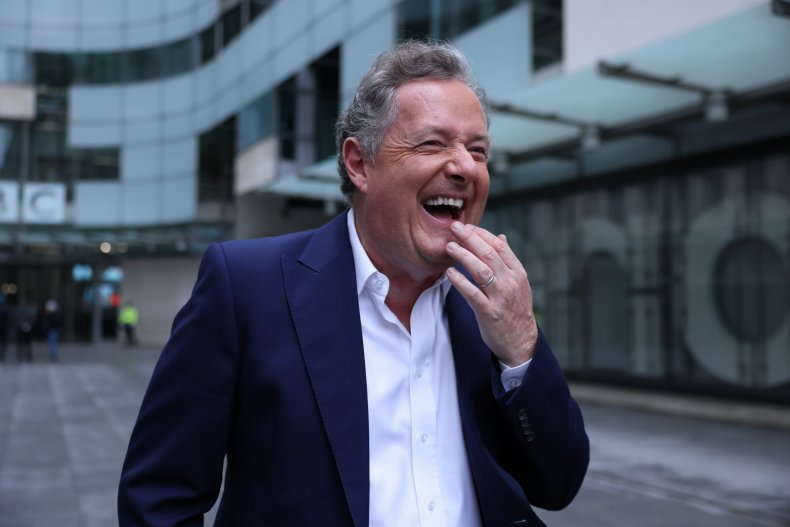 "Piers Morgan, like the rest of the Fake News Media, attempted to unlawfully and deceptively edit his long and tedious interview with me," Trump said in the statement. "He wanted to make it look like I walked out on the interview when my time limit of 20 minutes went over by an hour."
"The good news is that the interview was taped by us as a means of keeping him honest," Trump continued. "The interview was actually very strong on the 2020 Election Fraud, with me calling him 'a fool' if he truly believed those results."
Morgan said Trump exceeded his limit of 20 minutes by over an hour. The clip showing Trump storming out of the room was at the very end of the long interview when Morgan says the president was upset about his questioning of the January 6 Capitol insurrection.
The host said the entire interview will be available on Tuesday and says that the episode portrays Trump "in a very good light."
Morgan encouraged critics to watch his full interview with Trump to form their own opinion of it.
Newsweek has contacted Donald Trump and TalkTV for comment.