Pikachu Talk App: How To Speak With Pokémon On Google Home Or Alexa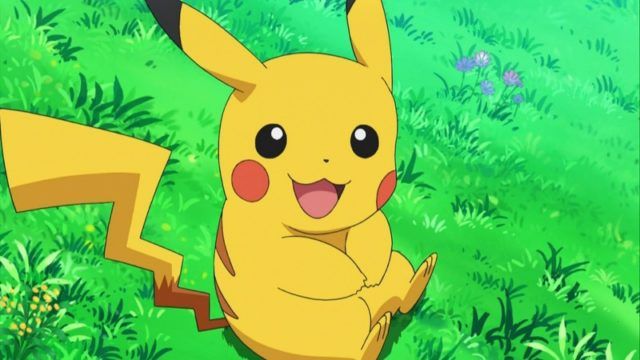 Google Home and Alexa owners can celebrate Pokémon Day 2018 with Pikachu using a brand new app. The Pikachu Talk app was released in Japan back in 2017, and it's finally made its way around the world just in time for the celebration.
The Pikachu Talk app is easy to set up and download on both Alexa and Google Home, and allows Pokémon fans to speak with Pikachu and ask a ton of questions. Here's how to get Pikachu Talk on your Alexa and Google Home.
HOW TO DOWNLOAD ON ALEXA
Go into the Alexa app on your mobile device and on the home page, press the drop-down menu on the top left corner.
Select Skills to open up the Amazon store and search "Pikachu," which will bring up the Pikachu Talk app.
Press Enable and your Alexa will be ready to talk like Pikachu.
HOW TO DOWNLOAD ON GOOGLE HOME
Open your Google Home app and select "Browse" on the bottom of the app.
Select the search (magnifying glass) function and enter "Pikachu" to download the Pikachu Talk app.
Press Enable and your Google Home can now start talking like Pikachu.
GETTING STARTED AND POPULAR PHRASES
Once the Pikachu Talk app has been enabled on Alexa, you get started by saying this phrase: "Alexa, ask Pikachu to talk." If you're using a Google Home device say, "Ok Google, talk to Pikachu" and you'll be instantly connected without needed to enable the app. All third-party apps built for Google Assistant works the same way.
Pikachu will greet you and then the fun can begin. You can ask Pikachu a bunch of questions and they'll give you a combination of Piks, Pikas and Pikachus. If you really want to have fun with Pikachu, try out these phrases to get Pikachu talking.
"Use Thunderbolt"
"Tell me a story"
"Sing Happy Birthday"
"Say pizza ten times"
When you've spoken with Pikachu enough for one day, simply say "Bye, Pikachu" and the yellow mouse Pokémon will leave.
Are you having fun with Pikachu Talk? Let us know your favorite part of the app in the comments section below.