Environment Workers Die in Plane Crash on Way to Ohio, Spark Conspiracies
A plane crash in Little Rock, Arkansas, on Wednesday killed five employees of an environmental consultancy headed to investigate a recent industrial plant explosion in Ohio, sparking conspiracy theories about the accident.
The small twin-engine Beechcraft BE20 airplane crashed shortly after taking off from Bill and Hillary Clinton National Airport, the Federal Aviation Administration (FAA) told Newsweek. It had been headed to John Glenn Columbus International Airport in Columbus, Ohio.
The plane crashed near an industrial area a few miles to the south of the Little Rock airport. The Pulaski County, Arkansas, Sheriff's Office confirmed it had responded at about noon local time (11 a.m. ET) to the site of a small aircraft crash, identifying it as near a 3M plant.
Officials haven't yet disclosed the names of those killed.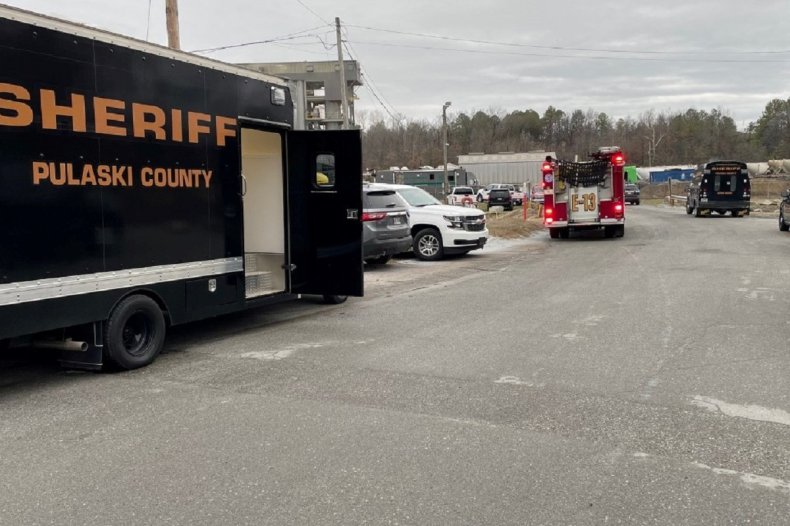 A preliminary report from the FAA on Thursday showed four passengers and the pilot had died in the crash, which was being treated as an accident. It said the plane had been "destroyed."
CTEH, an environmental consulting firm based in North Little Rock, said all five killed were its employees.
"We are incredibly saddened to report the loss of our Little Rock colleagues," Paul Nony, senior vice president of CTEH, said in a statement. "We ask everyone to keep the families of those lost and the entire CTEH team in their thoughts and prayers."
A spokesperson for the firm told Newsweek the group had been responding to an explosion at a metal factory in Bedford, Ohio. The explosion and subsequent fire on Monday killed one and left more than a dozen workers injured.
The FAA said the National Transportation Safety Board (NTSB) would lead an investigation into the cause of the air crash, but that it would also be involved.
It would not comment on a possible reason for the crash, which in its preliminary report was described as happening "under unknown circumstances" and having caused a "post-crash fire."
The crash occurred as a massive coast-to-coast storm descended on the U.S., bringing strong winds and blizzard conditions to states across the northern plains and great lakes. The National Weather Service said ahead of the crash that the area would likely experience wind gusts in excess of 40 knots (46 mph).
A spokesperson for the NTSB said it was too early in its investigation to state a cause, but told Newsweek it would "provide factual information when available."
It noted that investigations involving fatalities typically take one to two years to complete, but that a preliminary report is expected to be published 15 days after the accident.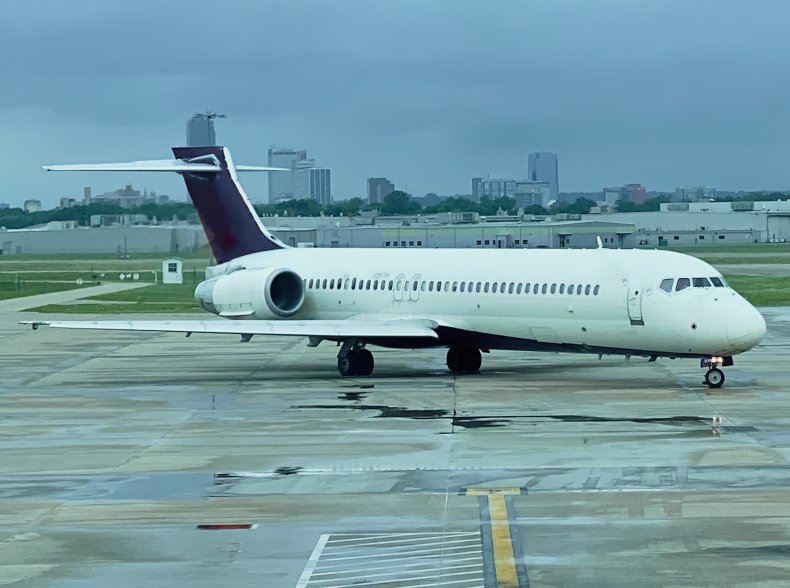 There has been speculation online that the plane crash had somehow been intentional, with several people claiming it was the work of the federal government.
Many users appeared to think, erroneously, that the victims' planned trip to Ohio was to work on the toxic train derailment in East Palestine, which has also been the subject of conspiracy theories.
Errol Webber, a film producer and former Republican candidate, responded to the news claiming: "You can't put it past The Democrats to kill a few people to advance their agenda."
"There was a time when you thought, yeah coincidences do happen," one Twitter user wrote.
"Bro we straight up watching a real-ass conspiracy unfold in real time," another claimed.
Another tweet said that the story had all the hallmarks of "a conspiracy theorist's wet dream."
The NTSB spokesperson said investigators are expected to arrive on the scene of the crash on Thursday, and will begin documenting the scene and examining the aircraft.
Investigators will also request radar data, weather information, communications the aircraft had with air traffic control and the pilot's medical records to help determine a cause.
Update 02/23/23, 10:47 a.m. ET: This article was updated to include comment from an NTSB spokesperson.