Planned Parenthood Will No Longer Accept Reimbursements for Fetal Tissue Donation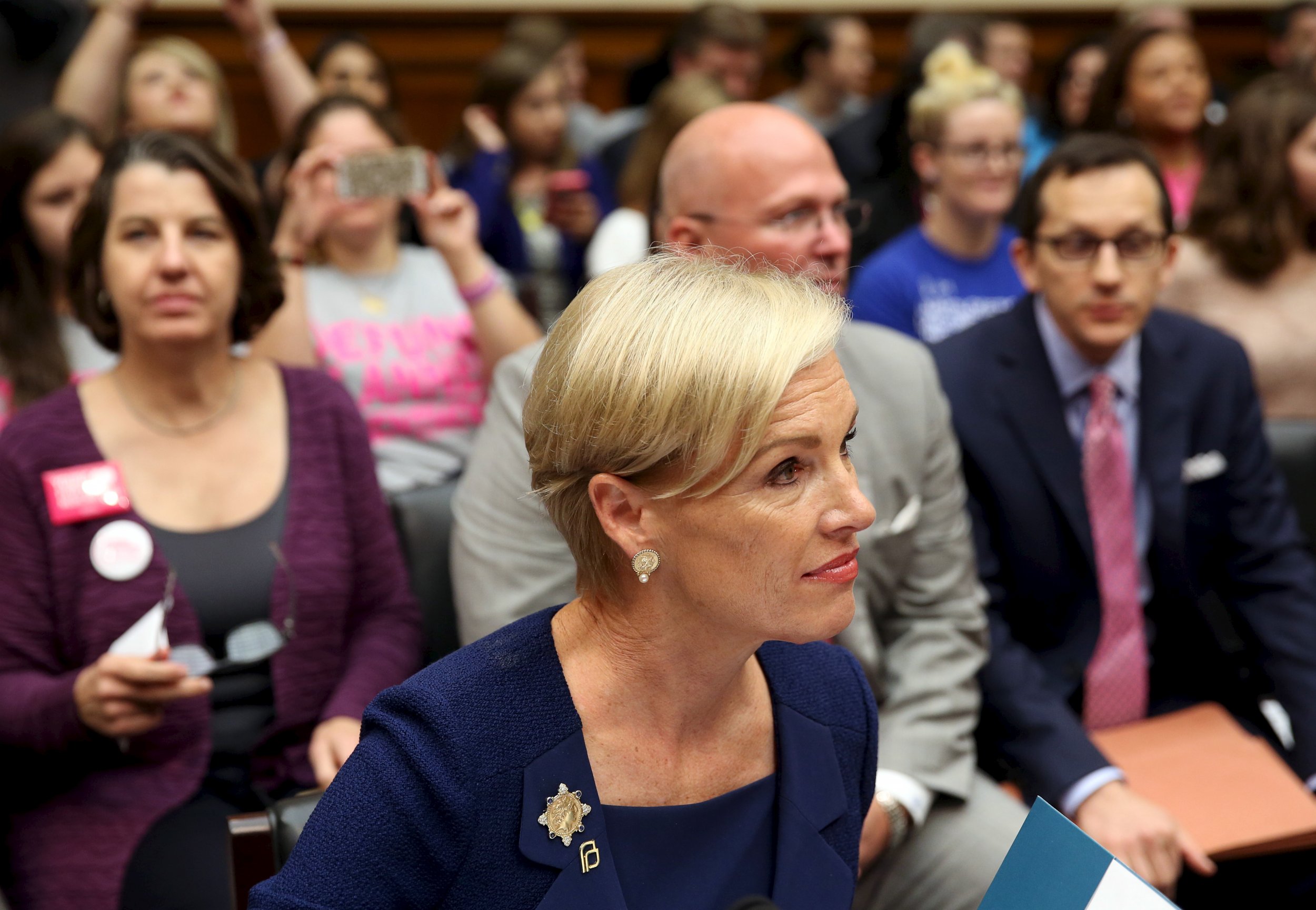 As pressure mounts from U.S. lawmakers, Planned Parenthood Director Cecile Richards informed federal health officials that the organization's clinics will no longer accept reimbursement to cover expenses for fetal tissue donation for medical research.
In a letter sent to Dr. Francis Collins, director of the National Institutes of Health, which was also copied to Sylvia Mathews Burwell, the secretary of the U.S. Department of Health and Human Services, Richards said that moving forward, any Planned Parenthood affiliate taking part in the fetal tissue donation from abortions won't seek reimbursement—even though this is permitted under law.
"The participation by a handful of our affiliates in supporting women who choose to make fetal tissue donation has always been about nothing other than honoring the desire of those women and contributing to life-saving research and cures," Richards wrote in a letter dated October 13.
"Going forward, all of our health centers will follow the same policy, even if it means they will not recover reimbursements permitted by the 1993 law," she added.
That 1993 legislation authorized federal funding for fetal tissue transplantation research, but Planned Parenthood also put policies in place that exceed the federal requirements. Richards said the clinics have remained compliant with the guidelines, despite pressure from anti-abortion group the Center for Medical Progress, which claims the organization is harvesting and selling "baby body parts."
Over the summer, the Center for Medical Progress released a series of undercover videos of Planned Parenthood executives discussing the fetal tissue donation. Planned Parenthood then accused the "citizen journalists" of deceptively editing the videos to make it appear that the organization accepts financial compensation for tissue donation.
"We're going even further in order to take away any basis for attacking Planned Parenthood to advance an anti-abortion political agenda," Richards wrote in the letter. "Our decision is first and foremost about preserving the ability of our patients to donate tissue, and to expose our opponents' false charges about this limited but important work."
The videos ignited a firestorm with conservative lawmakers, who vowed to defund Planned Parenthood, which for nearly a century has provided family planning and preventive health care services to more than 4 million women, men and children in the U.S.
Planned Parenthood is funded primarily by government health grants and reimbursements. According to an annual report, the organization received approximately $528 million in funding from the government in the 2013-2014 year. This figure includes grant money and Medicaid reimbursements. In that same year, more than $305 million came from nongovernmental health services and $391 million from private contributions.
In September, House Republicans passed a measure that would end government funding for Planned Parenthood for a year, but the Senate blocked the bill. The controversy has also been the subject of much debate among both Republican and Democratic presidential candidates.
Some lawmakers have also attempted to cut Planned Parenthood funding on a state level. A number of states have either already made funding cuts or have pending litigation to defund clinics. Over the summer, officials in Alabama and Louisiana announced plans to end contracts that would cut Planned Parenthood's Medicaid reimbursements. Louisiana Governor Bobby Jindal also launched an investigation into Planned Parenthood's fetal tissue donation practices. In response, Planned Parenthood filed a lawsuit, and the U.S. Department of Justice told a judge that stopping Medicaid reimbursements would violate federal law.
"Planned Parenthood does not represent the values of the people of Louisiana and shows a fundamental disrespect for human life. It has become clear that this is not an organization that is worthy of receiving public assistance from the state," Jindal said in a press statement.
In her letter on Tuesday, Richards also referenced a prior letter she sent to Collins that suggested there is widespread confusion about the merits of fetal tissue research, suggesting that an independent panel take up the issue. There is now proposed federal and state legislation to ban this area of research, which has played a role in a number of significant medical breakthroughs, such as the development of a polio vaccine.
"I believe these public policy proposals would benefit from the expertise from NIH and medical and ethical leaders," wrote Richards. "I again encourage you to develop a deliberative process to ensure that Congress and state legislatures have the benefit of such guidance and recommendations."