'Dancing' Doctor Suspended After Nine Patients Complain of Disfigurement and Pain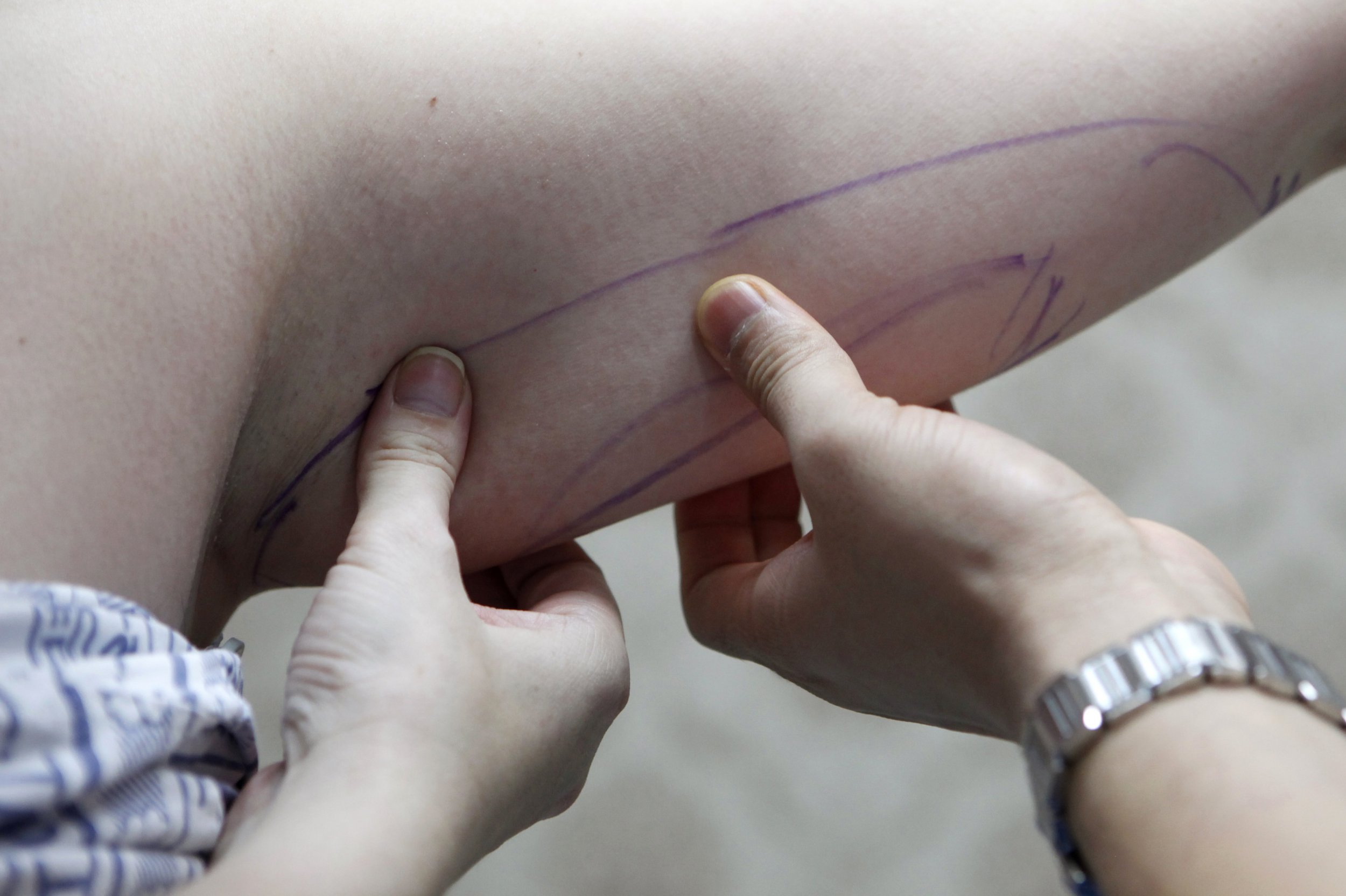 A Georgia based dermatologist who posted videos of herself singing and dancing while performing surgery was suspended Thursday over allegations of improper conduct. At least nine patients have filed malpractice lawsuits against Dr. Windell Davis-Boutte.
The Georgia Composite Medical Boardsuspended Davis-Boutte's medical license on Thursday, calling her a "threat to public safety." The board said the doctor "failed to conform to minimal standards" in her surgeries, CBS News reported.
There have been complaints made against Davis-Boutte for years and 20 videos featuring the surgeon singing and dancing during her operations were recently pulled from YouTube. The suspension, however, came after one of her patients was rushed to the hospital for a collapsed lung and acute blood loss the day after a liposuction, breast augmentation and a Brazilian butt lift operation, The New York Times reported. Other patients claim to have been disfigured, while one alleged they were left with brain damage, Fox News reported.
One patient, Latoyah Rideau, is suing Davis-Boutte for a botched liposuction. According to Rideau, Davis-Boutte should have been paying more attention during her surgery and not singing and dancing. Now, she is left with lopsided buttocks, one of which constantly itches, she told The New York Times.
"I can't live like this. It affects my relationship, it affects everything," Rideau told The New York Times. "I'm very self-conscious."
Davis-Boutte markets herself on her website as being able to complete a number of procedures including breast augmentation and tummy tucks. Susan Witt, a medical malpractice lawyer representing Rideau, claimed that the dermatologist was practicing way outside the scope of what she should be doing, based on her education and training, The New York Times reported.
Davis-Boutte defended herself and told CNN that the videos were recorded with her patients' permission. She insists that not only did the patients know they were being recorded, but often they chose the song to play during their surgery. She has, however, settled four of the malpractice suits for an undisclosed amount of money, Fox News reported. Still, she insists that she has done nothing wrong.
"Yes, I've done the soul searching, and no, I've done nothing wrong," Davis-Boutte said, according to CNN. "Had I had the forethought and the foresight that an entity could take those innocent, consented, educational and celebratory videos, misconstrue them, edit and fabricate the context, and use it for negative agendas, I would not have done it."