Subway Shooter Frank James Not Aiming to Kill 'Plausible' Idea: Ex-FBI Agent
Frank James, the man accused of opening fire on a Brooklyn subway train on Tuesday, may not have been trying to kill people, said a former FBI agent.
James allegedly shot 10 people aboard a Manhattan-bound train at the 36th Street station, located in the neighborhood of Sunset Park during rush hour on Tuesday morning. The shooting has renewed concerns about safety in New York as many seek to understand James' motive in the shooting.
Former FBI agent Jim Clemente offered one possible explanation for his motive.
Clemente said in an interview with the New York Post that he believes "it's plausible" that James may not have been shooting to kill people, pointing to the fact that the victims did not suffer any life-threatening injuries. Five of the victims were in critical condition, but they are all expected to survive. The Post reported that most of the shooting victims were hit below the belt, seven only in the legs.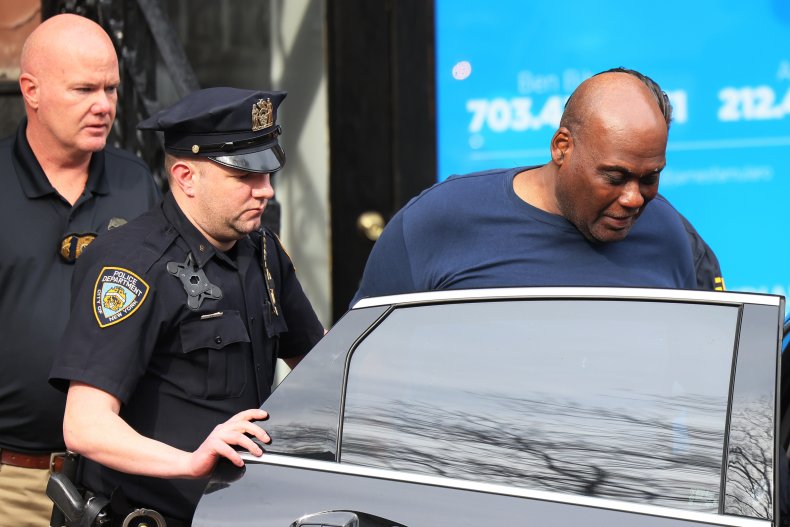 "If you're going to shoot somebody, the leg is the least fatal place to shoot them," he said.
Clemente, who also served as a New York City prosecutor, added that he believes James was "looking for a spotlight and platform because he doesn't feel heard."
"This made him feel really powerful, and it's a horrific way to express your ego or your damaged ego," he told the Post. He explained that James may be somebody who keeps tabs on anybody who has wronged him and "always project[s] the blame on other people."
Officers of the New York Police Department (NYPD) arrested the alleged shooter on Wednesday following a nearly 30-hour search.
He has been charged with "conducting a violent attack on a mass transportation vehicle," and faces life in prison for the attack, which in total injured 29 people.
James also allegedly set off a "smoke-emitting device" before opening fire on the train's passengers. His lawyers requested on Thursday that he receive psychiatric attention while in custody, raising questions about whether or not he is fit to stand trial.
James has a criminal history spanning three decades, with 12 arrests in New York and New Jersey. Prior to the shooting, he also ran a YouTube channel known as "prophet oftruth88," where he posted several videos predicting a "civil war" between races. He also claimed that he "wanted" to watch people die.
The channel was terminated from the platform following the shooting.
Assistant U.S. Attorney Sara Winik said during his court appearance Thursday that James "terrifyingly opened fire on passengers on a crowded subway train, interrupting their morning commute in a way the city hasn't seen in more than 20 years," adding that the attack was "premeditated, was carefully planned, and it caused terror among the victims and our entire city."