Player Given 'Idiot Award' By Stephen A. Smith For Missing COVID Dose
Sports personality Stephen A. Smith said that Matisse Thybulle of the Philadelphia 76ers is "going to win an idiot award" for not getting a second dose of the COVID-19 vaccine because it will prevent him from playing in this season's playoffs against the Toronto Raptors.
"Now you got this dude Thybulle," Smith said on Friday's episode of ESPN's First Take. "I like him, I'm a fan. But I gotta tell you, he's gonna win an idiot award. He's going to win an idiot award."
Due to Canada's federal vaccine mandate, foreign travelers are required to be fully vaccinated in order to enter the country.
Professional athletes were previously exempted from the vaccination rules, but those exceptions no longer apply, meaning Thybulle, who is only partially vaccinated, will have to sit out Games 3 and 4 of the first round of the NBA playoffs.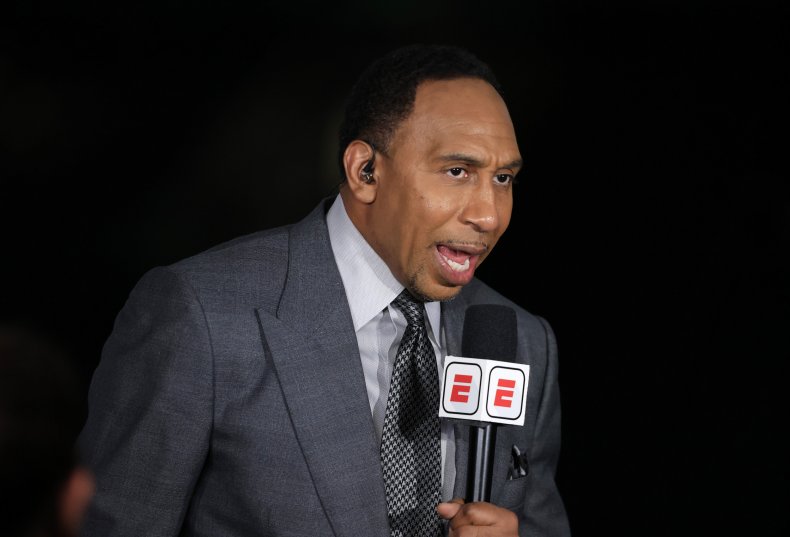 "How in the hell are you okay with getting a shot and get one but forget to get two? How do you do that?" Smith asked on Friday.
"Ladies and gentlemen, the Johnson & Johnson shot is one shot. The Pfizer vaccine is two shots, three weeks apart. The Moderna shot is two shots, three weeks apart. I don't think that's that complicated to understand, but evidently, it was with Thybulle," he said.
Smith warned that without the team's best perimeter defender of the season, the 76ers might lose in the first round of the playoffs.
"Now he can't show up in Canada because Canada won't allow him in there," Smith said. "So you're elite defensive player to go up against them [sic] brothers in Toronto—[Pascal] Siakam and [Gary] Trent and [Fred] VanVleet and those boys, they can play now—the fact that they don't have Thybulle available for those road games...it's a very big thing."
On Sunday, Thybulle said he knew his decision could cost the team but that he was raised in a "holistic household" and decided he did not want to go through with the second shot.
"I felt like I had a solid foundation of medical resources that could serve me beyond what this vaccine could do for me," he said.
"I made this choice and thought I could keep it to myself, I could keep it quiet," Thybulle added.
This is not the first time Smith has gone after Thybulle for his vaccination status.
A few days earlier, he said, "Thybulle and his vaccination issues might be one of the dumbest things I have ever encountered in my career covering the NBA."
"I mean, at least, Kyrie [Irving] took a position: 'I ain't taking it.' No, you took it, you just didn't take the second shot," Smith said, referring to the Brooklyn Nets player who was ineligible to play or practice with his team last fall due to his refusal to get vaccinated against COVID-19.
Newsweek reached out to the Philadelphia 76ers for comment.