Plus-Size Worker Gets Last Laugh on 'Terrible Boss' With Major Lawsuit
A woman got the last laugh on an old boss with a lucrative lawsuit stemming from alleged sexual comments made in the workplace.
The woman, who said she is plus-size and "confident" in her body and is , goes by the Reddit username u/Anubis3210 and posted on the platform's "Malicious Compliance" subreddit.
The post is titled "My boss said sue me so I did" and has over 13,000 upvotes.
The poster explained that the comments made by her former boss occurred when she was 19 years old and working at a large chain restaurant that one would classify as "higher-end fast food."
After transferring locations when she enrolled in college, she said "everything was going great for about a year" until a new boss showed up.
"Immediately he singled me out and told me I needed to stop dressing the way I do because it was going to 'lead to men harassing me,'" she wrote, saying it was a daily occurrence that included "graphic stories of sexual assault" somehow related to leggings.
The boss allegedly said that her "butt was so big and distracting," among other comments.
She said she stood up to him and other coworkers, some of whom were under 18 years of age. After allegedly saying he would find a way to get rid of her, she quit. But she later returned when a new boss took over who she admired.
That whimsy didn't last long, though, as her former boss returned and continued to allegedly make sexual remarks about her attire and saying she would get harassed.
"This time I fought back," she wrote. "I told him straight up, if he continued I would sue him and the company for doing nothing after I reported it. He laughed at me and said, 'Go ahead' and that I would never get a dime from the company."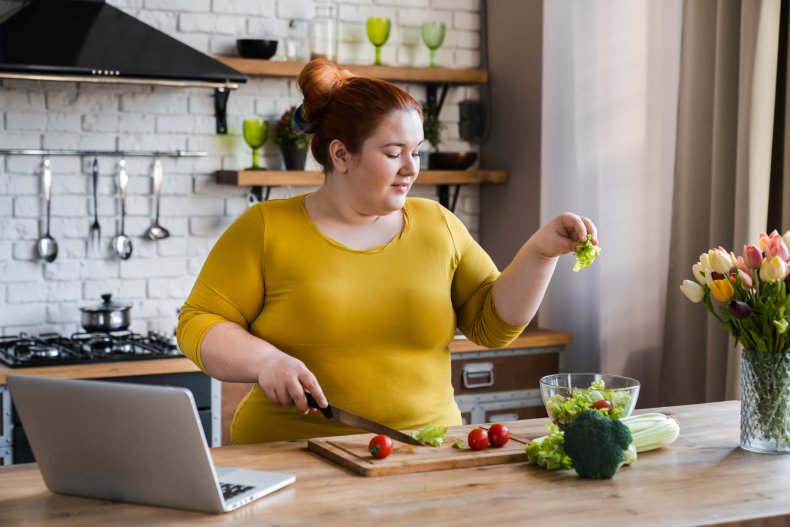 The pre-law student took him up on his offer, quitting that day and later contacting a lawyer who advised her to file a company complaint with the Equal Employment Opportunity Commission for sexual harassment and retaliation.
The poster said that after about a year, the company agreed to mediation conducted by a neutral third party. She was awarded $15,000 in damages, saying that her former boss "messed with the wrong pre-law student."
She said the $15,000 will cover her rent for an entire year. When she recently asked a former coworker if the boss is still at the same restaurant, she verified that he indeed is working there.
Retaliation Most Common Complaint
According to fiscal year 2020 enforcement and litigation data, the EEOC said it secured $439.2 million in monetary benefits for victims out of 67,448 charges of workplace discrimination. That fiscal year concluded September 30, 2020.
The agency responded to over 470,000 calls to its toll-free number in total, in addition to over 187,000 inquiries in field offices.
Retaliation accounted for the most complaints, responsible for about 55.8 percent of all filed charges. EEOC data between the fiscal years 1997 and 2021 showed retaliation as the biggest complaint. It was followed by disability at about 36 percent, then race, sex and age at about 33, 32 and 21 percent, respectively.
More individuals, like the Reddit poster, have spoken out against discrimination. One Black server said he was "through being silent" about his experiences in the restaurant industry, alleging in Eater that he "never saw BIPOC (Black, Indigenous, and People of Color) in management, or even a Black bartender."
Anthony Gatling, a professor at the University of Nevada, Las Vegas, wrote in 2020 that there are ways to minimize discrimination in the hospitality industry, including wider encouragement of minorities starting or joining labor unions; partnering with academic institutions to provide a "pipeline" for minority workers, and companies addressing discrimination claims intently and incorporating zero-tolerance policies if and when necessary.
"The ultimate of stupidity is to double down when they are wrong," one Redditor commented. "He had a big head but it was brought down to size. Most likely was also doing the same to other women."
It was an admitted "shock," the poster described, saying that she left and returned and the boss made the same comments that encouraged her to leave originally.
"Thank you for standing up not only for yourself, but for all women," another person commented.
"It was scary but I feel like a millionaire now," the poster said. "I truly feel like I can do anything. I negotiated for myself during the negotiations and although it was scary, nothing beat the feeling when I raised them from $1,000 to $15,000 gradually."
Newsweek reached out to the Redditor u/Anubis3210 for comment.