Prime Minister Theresa May Meets First Minister Nicola Sturgeon for Brexit Talks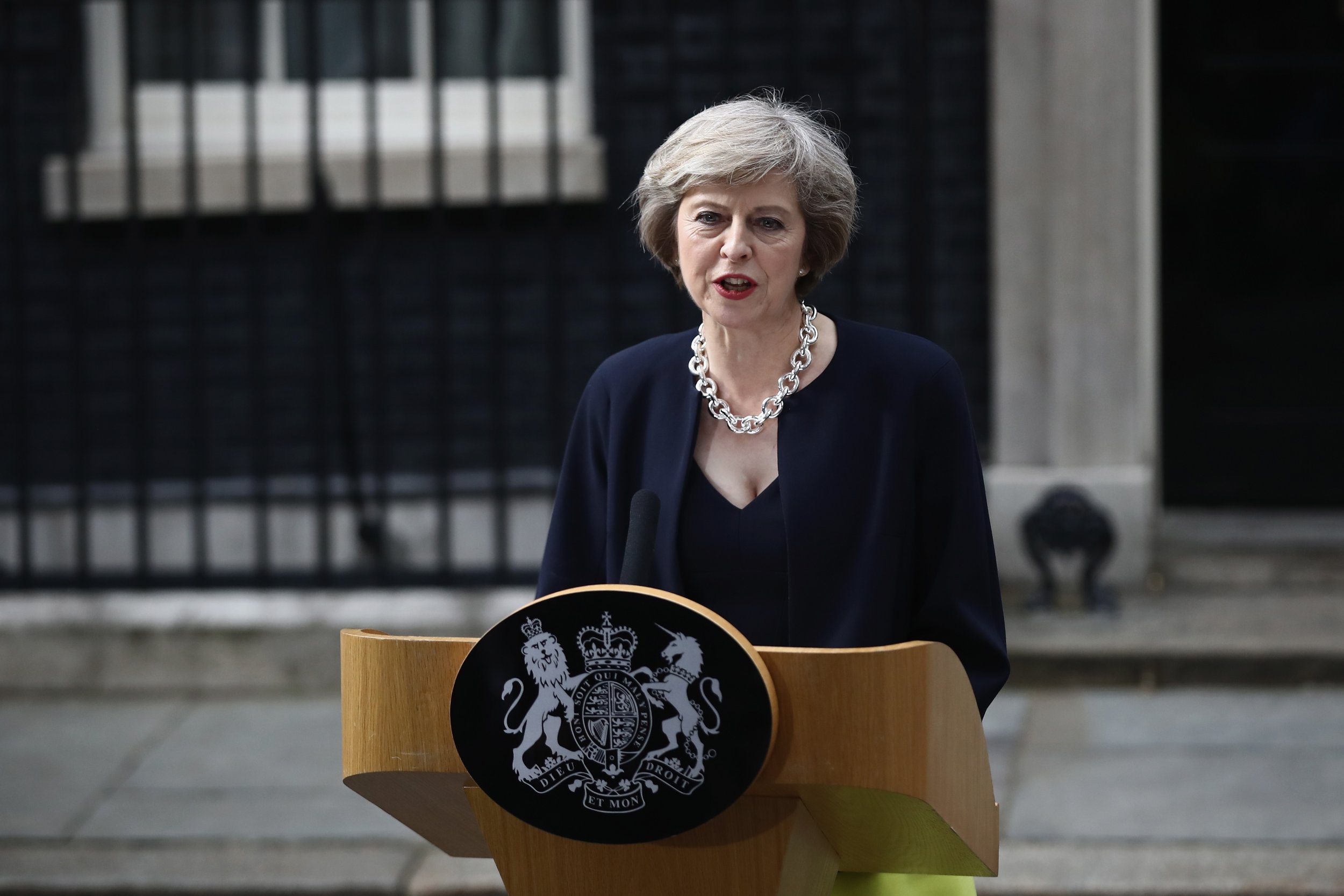 Theresa May is using her first official visit as prime minister to try to persuade Scotland that there is nothing to fear in a post-Brexit U.K.
As the shockwaves from May's radical Cabinet clear-out continue to surge through the Conservative party, the new PM headed to Edinburgh for talks with SNP First Minister Nicola Sturgeon.
May told Scots she believed "with all my heart" in keeping the U.K. together after Sturgeon warned that a backlash against Brexit made a second independence referendum "highly likely."
Less than 48 hours after being invited by the Queen to form a government, the PM will emphasize her strong personal support for the union in talks with Sturgeon at Bute House.
Speaking ahead of the visit, the prime minister said: "I believe with all my heart in the United Kingdom—the precious bond between England, Scotland, Wales and Northern Ireland. This visit to Scotland is my first as prime minister and I'm coming here to show my commitment to preserving this special union that has endured for centuries.
"And I want to say something else to the people of Scotland too: the government I lead will always be on your side. Every decision we take, every policy we take forward, we will stand up for you and your family—not the rich, the mighty or the powerful.
"That's because I believe in a union, not just between the nations of the United Kingdom, but between all of our citizens. Whether it's reforming the economy or strengthening our society, we are going to build a better Britain and a nation that works for everyone—not just the privileged few."